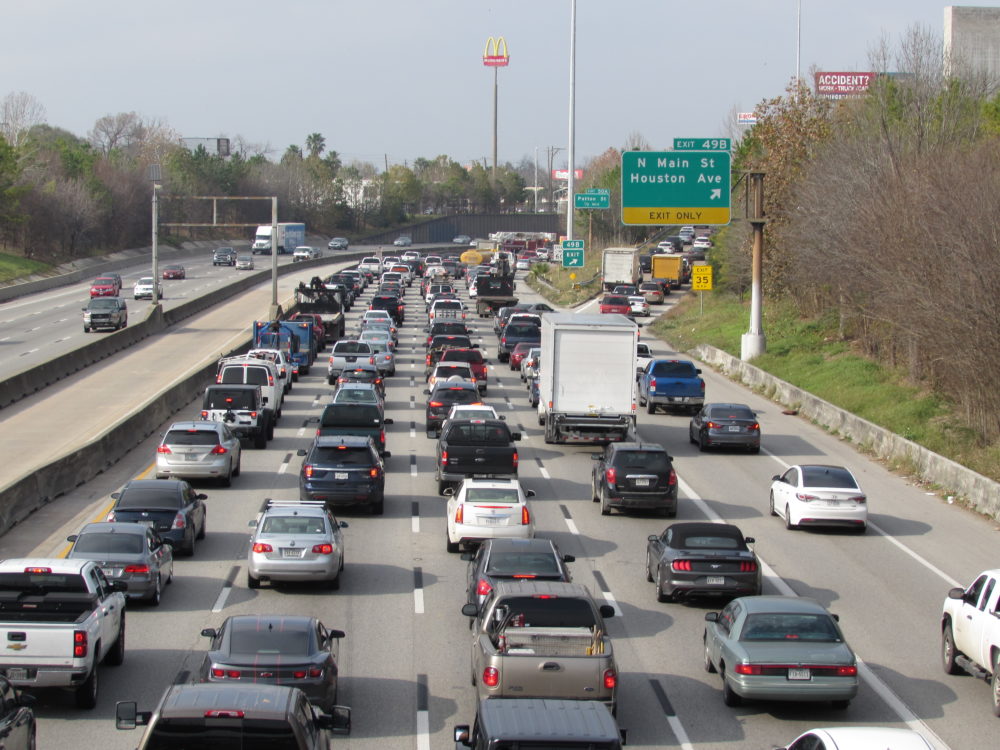 A recent health care report finds Houstonians are more stressed than any other community surveyed.
The report, published by CVS Health Care, polled residents in Houston, Atlanta, Chicago, Columbus, Philadelphia and Phoenix.
Houstonians had the largest percentage in reporting higher stress in areas like the mental health of their family members or loved ones, accessibility, convenience and affordability of health services, household finances, and physical health.
Dr. Stephanie Whyte is Senior Medical Director with Aetna CVS Health. She said the group also sampled 200 Black residents, and 200 Hispanic residents, as well as 400 health care providers.
Whyte said those cities were chosen because of their diverse populations.
"They were asked a range of questions, including where and how they prefer to seek their health care, such as in person versus virtually and their preference of care providers," she told Craig Cohen on Friday during Houston Matters. "So the question sought to understand their ability to handle stress, maintain their health goals, or their level of mental health concerns within this past year. They were also asked about their comfort level with sharing their health concerns with providers."
Whyte said that more than one-third of Houstonians reported increased stress levels as a result of the pandemic, and that stress and anxiety were particularly high among women.
"More than half of Houston women respondents indicated high stress in the four areas — mental health of a loved one, concern about physical health of loved ones, household finances, and worry about their physical health," Whyte said.
Dr. Asim Shah is professor and Executive Vice Chair in the Menninger Department of Psychiatry and Behavioral services at Baylor College of Medicine. He said the findings aren't shocking to him.
"Of course, care of mental health is not as optimum in our state," he said. "Texas is 50th in terms of mental health care in the country. So of course, that tells you where we stand."
Shah said there are things that can be done to manage stress.
"I usually call it the seven E's to relieve stress. So first is we need to try to, again, engage in healthy activities which we enjoy," he said. We need to eat well, eat healthy, we need to express ourselves. People need to exercise. You need to try to enjoy life or do quality life things. Not sit at home."
These are good stress relievers, he said.
"If you do all those good things that relieves stress, bundling up your feelings, staying to yourself not talking to anybody, that doesn't help stress, if after doing all these things, you continue to be stressed, then maybe it is time to see a professional," he said.