Jonathan Lowe said he and his racially mixed family were startled to learn that, at one point in Oak Forest's history, they would not have been allowed to own a home in the Northwest Houston suburb or even live in the neighborhood. Those privileges, as stated in Oak Forest's decades-old deed restrictions, do not apply to "any person other than of the Caucasian Race."
So when Texas lawmakers passed a bill last year that outlined a process for removing such discriminatory provisions from real property records – federal law has rendered them unenforceable since the 1960s – Lowe was eager for the opportunity. Earlier this year he contacted the Harris County Clerk's Office, which Lowe said assisted him with finding the applicable documents and filing a motion for judicial review in civil court, and within about three weeks he received word that the offensive language had been redacted.
"It was important to us as family," said Lowe, a father of two whose wife is Chinese.
Lowe said he was pleasantly surprised to learn the redaction – in the form of a black box covering a paragraph in the deed restrictions – applied to every fellow property owner in Section 1 of Oak Forest. He had been under the impression that the new law, Senate Bill 30, permitted only individual homeowners to remove such provisions from their deed restrictions and not also on behalf of others.
So were State Rep. Jarvis Johnson (D-Houston) and State Sen. John Whitmire (D-Houston), who represent Oak Forest residents, co-sponsored the bill and voted for it. Both said they also were surprised to learn that Lowe's legal action applied to his neighbors as well, and both legislators praised Harris County Clerk Teneshia Hudspeth for implementing the law in that manner.
"While it may be wrong, it was right," Johnson said. "It was the right thing to do."
Residents in Houston subdivisions such as Oak Forest and neighboring Garden Oaks, particularly after the murder of Houston native George Floyd in the summer of 2020 and the social awakening that ensued, have looked to distance themselves from remnants of a racist past while ensuring their communities are welcoming and inclusive moving forward. Lowe joined a group of Oak Forest residents who have tried to remove the racial clause by petitioning their neighbors to amend the deed restrictions, but they have found the process to be difficult and exhaustive, having been unable to reach the required threshold for support even in Oak Forest's smallest section.
The Texas Legislature gave such property owners an easier alternative with Senate Bill 30, which specifies they cannot be charged fees for completing the legal process outlined in the legislation. But Johnson said the law was not exactly what he wanted because it wasn't written to allow one property owner to have discriminatory provisions removed on behalf of an entire neighborhood or neighborhood section.
Hudspeth, however, might have found a way to reach that desired end with the existing law. When asked to explain why Lowe's filing was applicable throughout his part of the neighborhood, she said in a statement, "There would be no reason for another homeowner who resides in the same section of the subdivision to submit the same documents that have already been reviewed by the court and had the discriminatory provisions already redacted from them."
Danny Newman, an Oregon-based attorney and former Houston resident who has provided pro bono legal advice for Oak Forest homeowners, said Harris County property records are organized in such a way that there is only one deed restriction document that applies to multiple property owners in a given geographic area, such as Section 1 of Oak Forest. So implementing SB30 on a property-by-property basis, which is how the law is written, would not be applicable in this case, he said.
Whitmire said the Caucasian-only provision also is in the deed restrictions for his neighborhood, Old Braeswood, and said residents there might try to duplicate what happened in Oak Forest. The same is true in Garden Oaks, according to Garden Oaks Civic Club president Tonya Knauth.
It is unclear how many Houston-area deed restrictions include those racist provisions, which were commonplace during the first half of the 20th century. Hudspeth said she is compiling a database of such neighborhoods and has not yet completed her research.
"I think we're onto something," Whitmire said. "We might take what the county clerk did and make it state law."
Right or wrong?
Unless and until that happens, Newman said the county clerk's application of SB30 could be subject to legal challenges, although he added that such a challenge would be unlikely to prevail because the provisions in question are unconstitutional. So Newman described it as a procedural issue rather than a substantive issue and said the county clerk's application of the law makes practical sense.
Johnson agreed that Hudspeth's implementation is practical and sensible but said he worried that calling attention to the matter could invite legal challenges.
"Nothing surprises me about what the laws do and what people will do these days to show who they truly are," Johnson said. "... If someone has that kind of gumption, let them show who they really are and let them ostracize themselves from their neighbors."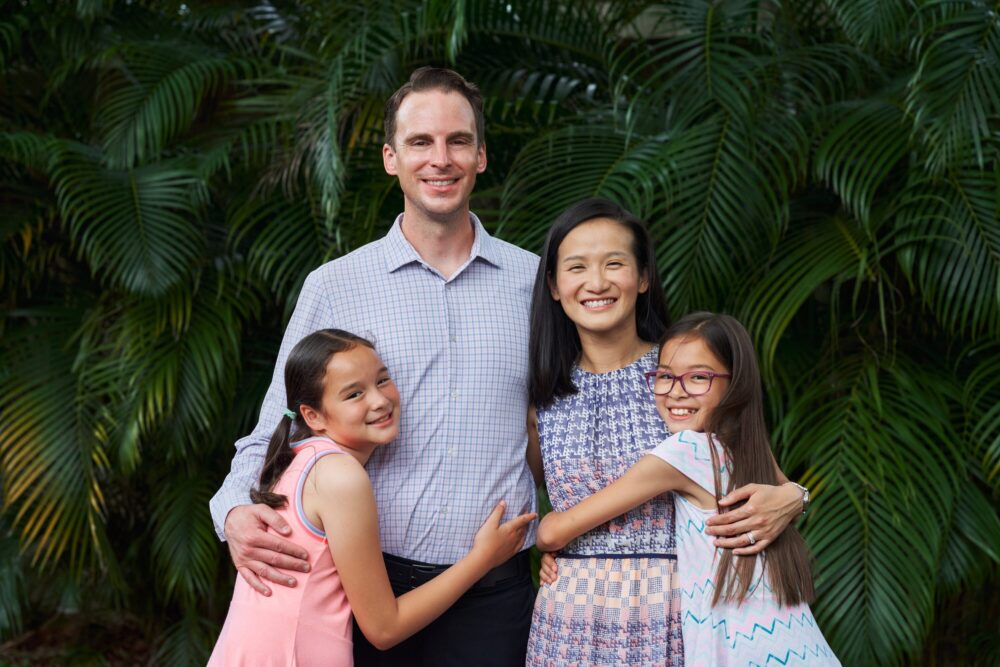 Lowe, who moved into Oak Forest in 2016, said he discovered the racist language two years later while looking through the deed restrictions because he wanted to install a basketball hoop. So he likened the provision to a "bomb waiting to go off" and said, even though it's unenforceable, it might still deter people from wanting to live in the neighborhood or stay in the neighborhood.
Breanne Thomas, an African-American resident of Garden Oaks, said she considers it a positive step that the racist language is uncomfortable and clearly wrong in the eyes of many of her neighbors. But she said she is not in favor of having the provisions redacted or removed, because she doesn't want that part of her neighborhood's history to be forgotten or overlooked and also because it serves as a reminder of housing inequities that remain in society.
Thomas said her deed restrictions have a line marked through the racial provision, which she said she prefers because it remains readable but also is clearly denoted as being ineffectual.
"What is the point of removing it? Because it makes you feel uncomfortable?" Thomas said. "Be uncomfortable. That's a good thing. At one point, you weren't uncomfortable with this information. It was OK. Now it's not OK, and you feel comfortable. Ask for an apology to be put into the deed restrictions."
Johnson, who also is African American and represents several predominantly Black neighborhoods, said he does not agree with that line of thinking and does not see the benefit of keeping the language intact. He called it a "painful thought" to live in a neighborhood where racial provisions remain in the deed restrictions.
Lowe said he was "relieved" to have the language redacted from his and called it a "small step" on a societal level, adding that more progress can be made in terms of race relations and equality. Lowe said he hopes to have helped pave the way for other property owners in his position.
Newman described the case as a good example of the government helping the people it's charged with serving.
"We focus a lot on problems and not very often do we hear about things actually getting solved and working for the better," he said. "And this seems like one of those situations where it's great that we can highlight it and people should be proud that this system worked and people came together to fix this problem."