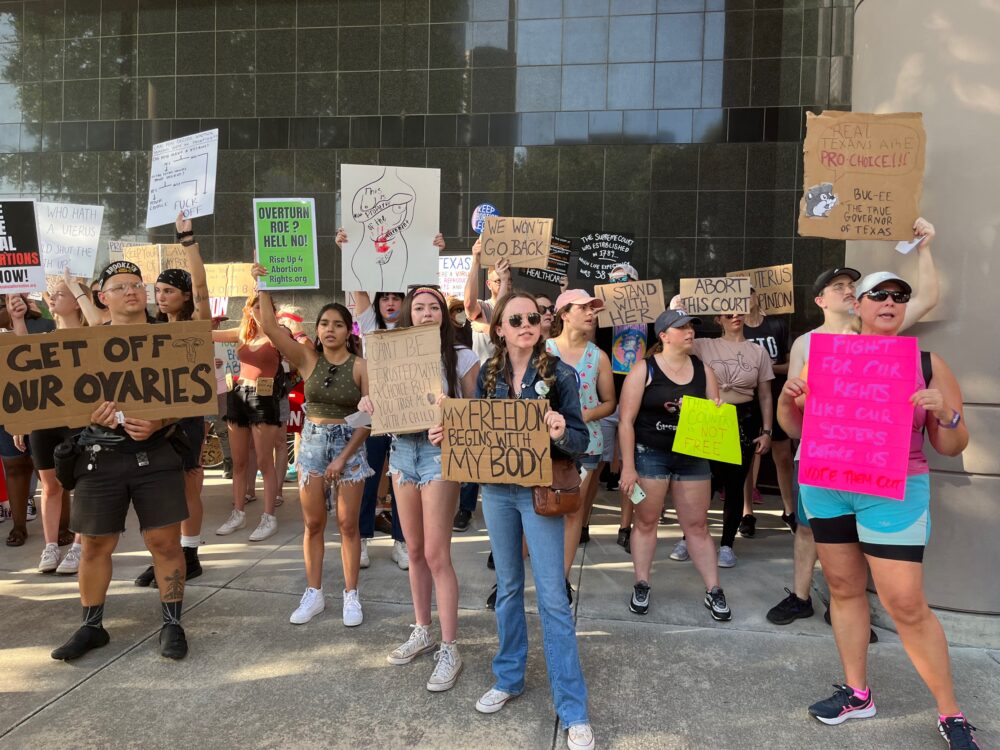 Abortion rights supporters protested outside the Bob Casey United States Court House on Friday in the wake of the Supreme Court overturning Roe v. Wade.
The crowd in downtown Houston featured people chanting "my body, my choice" and holding protest signs. Later in the evening, Democratic candidate for governor Beto O'Rourke was spotted in the crowd.
Houston Public Media's ShaVonne Herndon took the following photos while covering the protest.