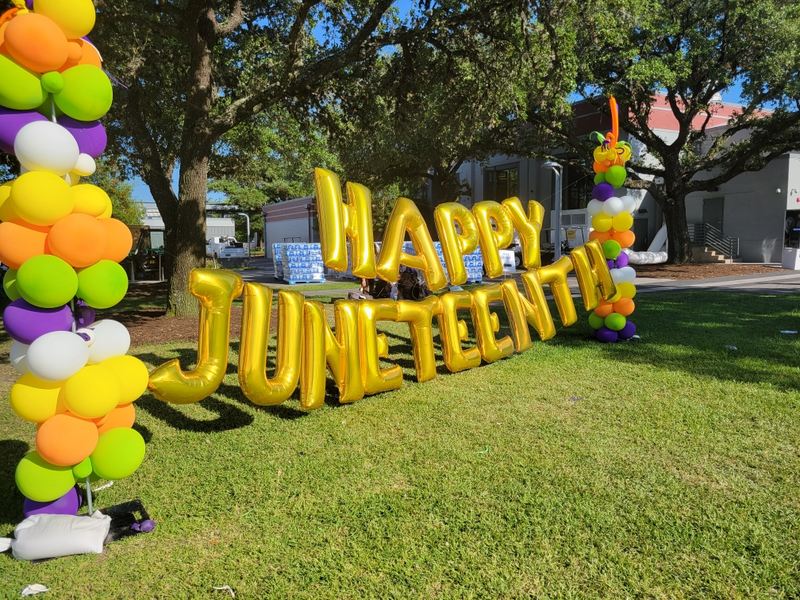 Houston Public Media and WNYC marked Juneteenth with a special live radio broadcast Sunday evening.
WNYC's "The United States of Anxiety" Juneteenth Special, hosted by Kai Wright, featured a report from Houston's Emancipation Park and multiple guests.
Pulitzer-Prize winning historian and Harvard law professor Annette Gordon-Reed broke down the history behind the newest federal holiday and helped take calls from Black Texans about what Juneteenth means to them. Read more about Professor Gordon-Reed's reflections in the New York Times Bestseller, On Juneteenth.
Ms. Opal Lee, retired teacher, counselor and activist known as the "grandmother of Juneteenth," checked in as she's moved between Juneteenth celebrations in Fort Worth, Texas.
Houston Public Media reporter Cory McGinnis called in from the "150th Juneteenth Celebration" festival at Emancipation Park.
Food writer and host of the podcast Hot Grease, Nicole A. Taylor, discussed her new cookbook, Watermelon and Red Birds: A Cookbook for Juneteenth and Black Celebrations.