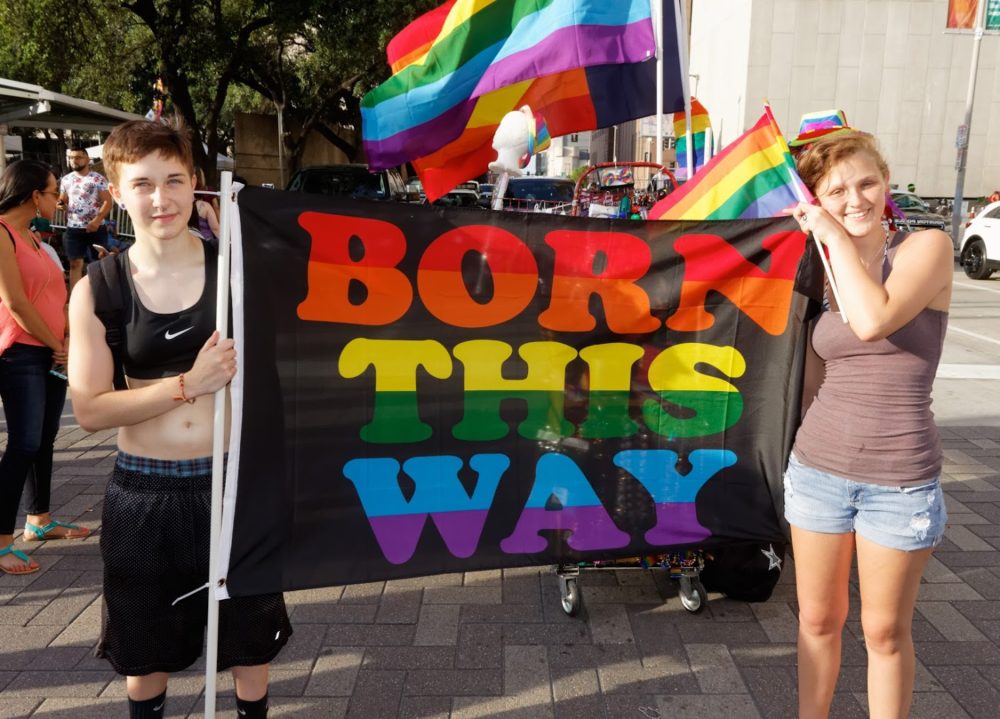 The 2021 Pride Houston parade and festival is canceled this year after the city advised against larger events due to the rise of COVID-19 cases in the region.
The parade was originally pushed back to the fall last month due to permit delays caused by the pandemic. At a Pride Houston kickoff and theme reveal party on Sunday, organizers said they planned to bring the parade back in 2022.
"It's really important from a public health perspective that we're making sure that we're being responsible," said Tatiauna Holland, a representative for Pride Houston.
Holland explained that pride events will still take place this year, but capacity would be capped at 5,000 people in order to minimize the risk of exposure to the virus. Among these smaller events is a block party in Montrose, scheduled for Oct. 2.
The pride parade is the latest in a long line of Houston-area events that have been affected by the pandemic — including the Houston Livestock Show and Rodeo, which has been canceled for the past two years due to COVID-19.
Last year's pride festivities took place in the digital space, as the number of COVID-19 cases reached its peak last summer.
The cancellation comes as health officials warn of an oncoming "fourth wave" of COVID-19. Reported cases and hospitalizations have increased over the past month due to the lagging vaccination rate and the highly transmissible delta variant — which is now the most dominant strain of COVID-19 in Houston and across the country.
The country's unvaccinated population now makes up a majority of infections.
About 54% of eligible Harris County residents have been fully vaccinated, according to the Department of State Health Services. That number sits at just over 60% statewide.
Along with scaled back pride events, Holland said that Pride Houston will be organizing vaccine drives in the coming months, and encouraged residents to get their shots.
"If you're not vaccinated, make sure that you attend future events," Holland said. "And then, we can have pride in 2022."