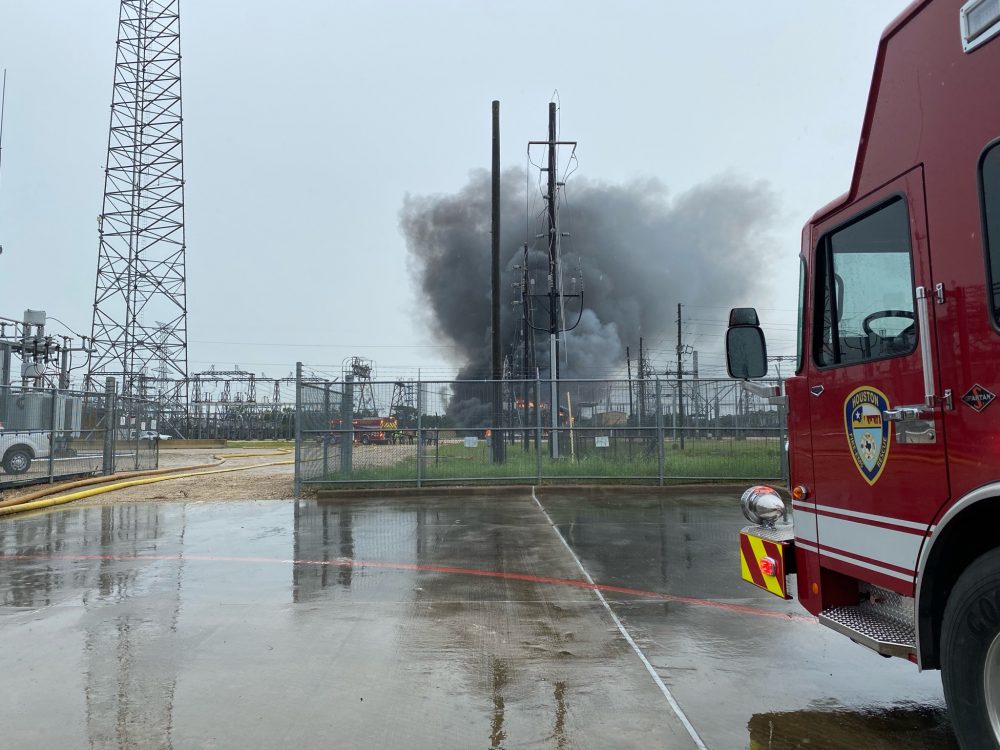 Houston firefighters responded to a transformer fire at a CenterPoint substation in Northwest Houston Friday morning, according to the Houston Fire Department (HFD).
Authorities said multiple units arrived at Brittmoore road at around 9:45 a.m. and launched a defensive attack against the flames.
A statement from CenterPoint said the fire was at the Addicks substation in Spring Branch.
"The cause of the fire is unknown at this time," the statement read. "No injuries or outages are associated with the incident. Crews are working closely with local first responders to make the area safe."
Officials issued a shelter-in-place warning for the area west of the substation to N. Eldridge Parkway, as firefighters attacked the massive fire with foam, according to HFD public information officer Abby Cortez. She added that neighboring departments were on standby to provide assistance if needed.
The shelter-in-place was lifted after the fire was controlled Friday afternoon.
Update: A transformer is on fire w/class 4 mineral oil burning & is not a threat, however, shelter in place still in place west of the substation to N. Eldridge Pkwy. HFD is monitoring the air quality & currently deploying foam to control the fire. @FireChiefofHFD

— Houston Fire Dept (@HoustonFire) July 9, 2021
CenterPoint said the fire was fueled by mineral oil that's used to cool the transformer.
It's not considered a health threat, however, as the oil does not contain toxic chemicals known as polychlorinated biphenyls (PCBs), according to CenterPoint. PCBs were banned in the 1970s, though some old transformers produced before then can contain traces.
Though the substance burning was not considered a threat, HFD monitored air quality while the shelter-in-place was still in effect.
After the flames were extinguished, CenterPoint said in a statement that the company would be "conducting an investigation into the cause of the fire at our Addicks Substation in Spring Branch."