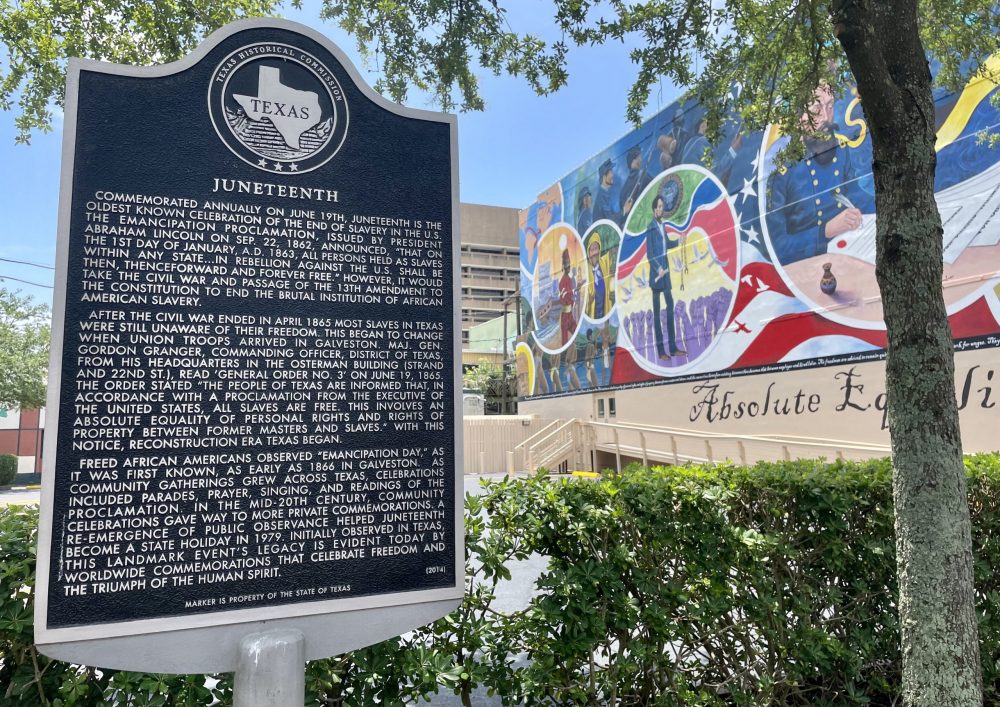 Juneteenth celebrates the day in 1865 when some of the last enslaved people in the Confederacy were freed more than two years after the Emancipation Proclamation had been signed, marking the end of slavery in the United States.
The day gained national recognition Thursday when President Biden signed a bill that would make Juneteenth a federal holiday.
Several events across the Houston area will take place on Saturday for those who wish to celebrate the historic day.
Juneteenth Black Art Exhibit
An art exhibit paying tribute to Black art and creators.
Time: 1-5 p.m.
Location: 11002 Westheimer Road
Admission: Tickets can be found on Primary Paint Party.
Emancipation Park's Juneteenth Celebration Meal Giveaway
Families can enjoy meals from H-E-B, the Houston Food Bank, and Lucille's 1913. Driving recipients will be asked to have their trunks open while those on foot will be asked to wear a mask and socially distance.
Time: 11 a.m.-1 p.m.
Location: 3018 Emancipation Ave.
Admission: Free admission, RSVP on Eventbrite.
Juneteenth Family Fun Day
A free family event with shopping, activities for children, food, and drinks.
Time: Noon-4 p.m.
Location: Bienvenue Events, 9630 N. Sam Houston Parkway E, Suite C, Humble
Admission: Free
Juneteenth "Absolute Equality" Mural Dedication
A new 5,000-square-foot mural depicts several important moment in the history of Black Americans. The mural will be officially unveiled Saturday.
Time: 11:30 a.m.-1:30 p.m.
Location: 22nd Street and the Strand, Galveston
Admission: Free
RBHY Juneteenth Celebration: Cultural Zone
Meet a wide range of Black artists and artisans. The Children's Museum of Houston and the Museum of Fine Arts, Houston will offer free art activities to children while supplies last.
Time: 10 a.m.-2 p.m.
Location: 1300 Andrews St.
Admission: Free admission, more info.
Sugar Land 95 Juneteenth Celebration
95 buried individuals, believed to be a part of convict-leasing programs from the late 1800's for building railroads and farming sugar canes, were unearthed on a construction site in Sugar Land in 2018, according to the Houston Chronicle. A flag will be placed at each gravesite in remembrance of those individuals.
Time: 11:30 a.m.-1 p.m
Location: James Reese Career and Technical Center – FBISD, 12300 University Boulevard, Sugar Land
Admission: Free