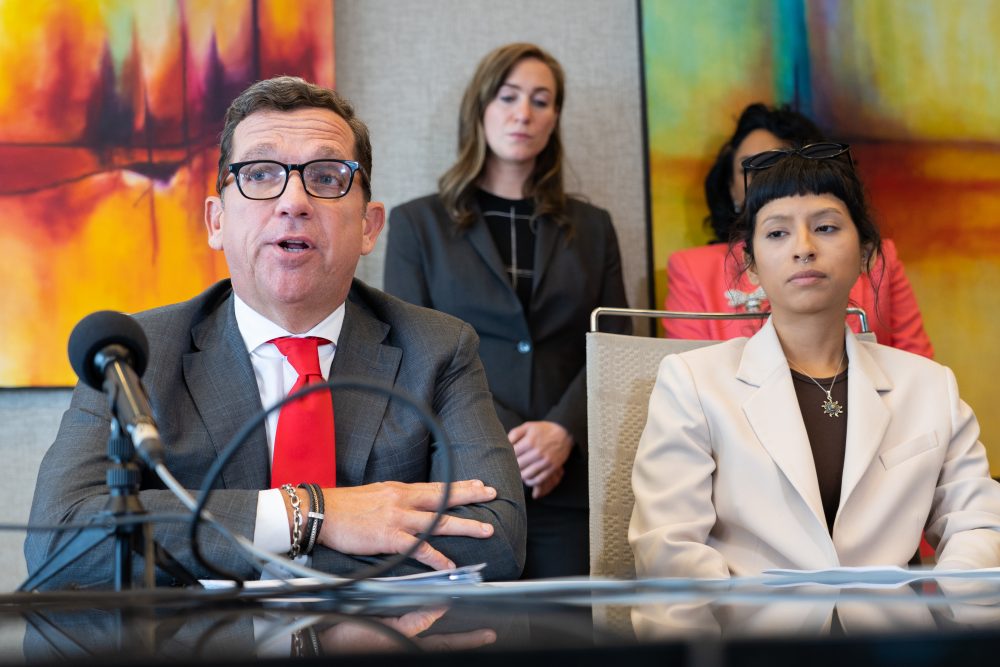 The following story contains graphic descriptions of alleged sexual assault.
Updated 9:12 p.m. CT Thursday: All 22 women accusing Texans quarterback Deshaun Watson of sexual assault in separate lawsuits have been publicly identified, after the final woman revealed her identity in court documents Thursday.
While one woman dropped her lawsuit due to privacy and security concerns, according to court documents, another woman filed a lawsuit Wednesday, keeping the total to 22 women leveling accusations towards the quarterback.
Original story below:
Another woman filed a lawsuit accusing Houston Texans quarterback Deshaun Watson of sexual assault on Wednesday — the same day the names of 20 additional women were made public after Harris County judges ordered their lawyer to amend several lawsuits.
One woman dropped her lawsuit, citing privacy and security concerns, according to court documents. One woman remains unidentified in court documents. A hearing on that case was canceled Wednesday afternoon.
There are now 21 women accusing Watson of sexual assault in separate suits.
Two of the women, Ashley Solis and Lauren Baxley, previously came forward during a press conference last week. Both women have accused the quarterback of sexual assault during massage sessions that occurred in 2020.
Houston Public Media is witholding the names of the remaining women unless they publicly come forward, as they are alleged victims of sexual assault. Watson's attorney has argued the NFL star engaged in consensual sexual acts with the women.
Attorney Tony Buzbee, who represents all of the women, wrote in a statement Tuesday evening that many of the anonymous accusers felt inspired to release their identities after Solis' public appearance last week.
"Watson and his counsel badly miscalculated," he wrote. "Due to the bravery of Ashley Solis to come forward publicly, and despite the death threats she has experienced, these women are now emboldened."
Last week, Watson's attorney Rusty Hardin filed motions to have the names of several women released, citing difficulty in formulating a proper defense against anonymous accusers.
"The only way to allow Mr. Watson to properly defend himself is for the Court to follow the law by requiring Ms. Doe to identify herself in her civil lawsuit," the court documents read.
The newly filed lawsuit, which includes the woman's name, details incidents that allegedly occurred during two massage sessions in September and November of 2020. The woman said that Watson directed her to massage near his penis and anus, and eventually touched her with his penis. During the second session, Watson allegedly began directing her once more, growing agitated as time went on, according to the civil complaint.
The woman said she eventually gave into Watson's demands, and allowed him to use her hand to pleasure himself, according to court documents.