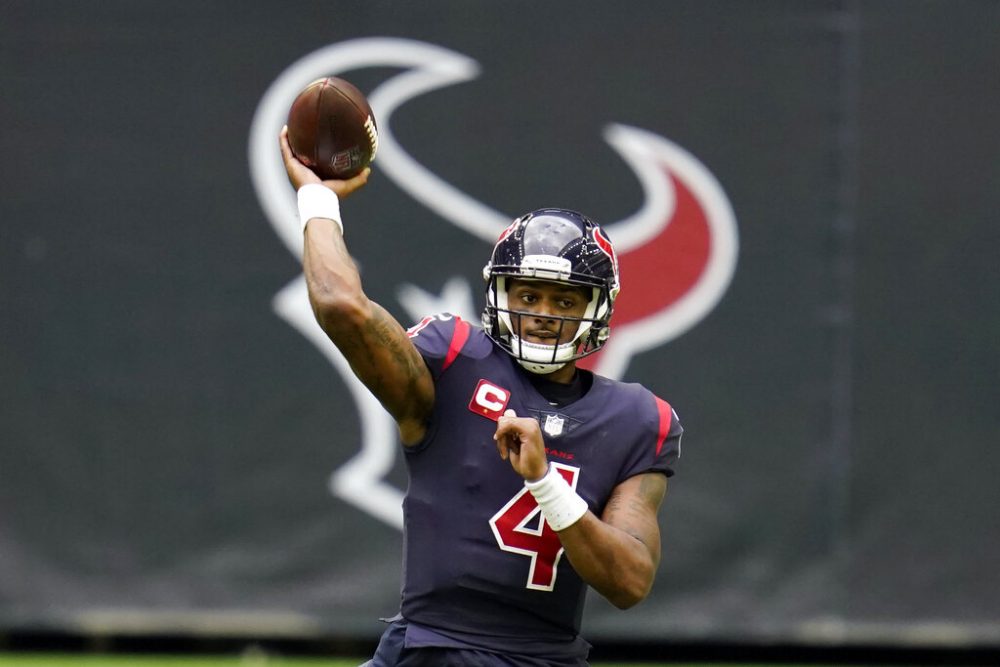 Updated 9:55 a.m. CT Friday
Houston attorney Rusty Hardin is asking a Harris County judge to order some of the remaining women who have anonymously accused Texans quaterback Deshaun Watson of sexual assault to reveal themselves.
Hardin sent a statement to reporters Thursday, claiming attorney Tony Buzbee, who is representing all 22 accusers, was using the lawsuits to ruin "Deshaun's reputation to enhance his own public profile and enrich himself."
"While I understand that anonymity often is used as a shield for victims, Mr. Buzbee is using it as a sword," he wrote. "While shielding his clients from public scrutiny, Mr. Buzbee continues to use their anonymous allegations to destroy Mr. Watson."
A hearing on the matter will be held Friday morning at 11 a.m..
Buzbee did not return a request for comment. In court documents, he argued against revealing the names of the remaining Jane Doe defendents, calling it "nothing more than an intimidation tactic."
The news comes after several brands, who had previously endorsed the quarterback, publicly announced the suspension of their relationships with Watson, including Nike, Beats by Dre, Reliant Energy and H-E-B.
In each of the lawsuits, Watson is accused of exposing himself to massage therapists. Some detail aggressive sexual assault, including grabbing the women and forcing them to touch his genital area.
Watson has denied the allegations.
On Tuesday, the first woman to accuse Watson of sexual assault publicly identified herself at a press conference held in Buzbee's office.
Houston massage thrapist Ashley Solis accused Watson of assault during a March 2020 session, and said she has gone to police with her allegations.
The Houston Police Department has confirmed it opened a criminal investigation into Watson, but has thus far declined to offer additional details.
A second accuser, Lauren Baxley, did not appear at Tuesday's press conference, but provided a letter in which she was publicly identified.