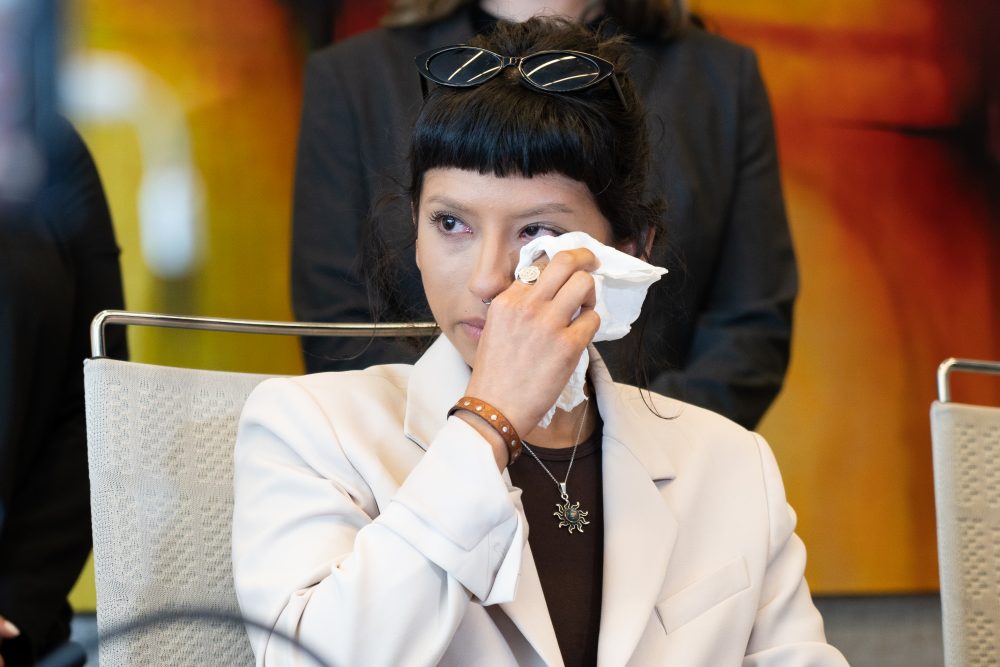 The first woman to accuse Houston Texans quarterback Deshaun Watson of sexual assault in a lawsuit filed last month publicly identified herself Tuesday and a second woman was named in a public letter at a press conference held in their attorney's office.
Houston massage thrapists Ashley Solis accused Watson of assault during a March 2020 massage session. Solis, speaking Thursday through tears, said she has also gone to police with her allegations.
"I know a lot of you were probably wondering who I was or if I even existed," Solis said through tears. "I was afraid. I'm not afraid anymore, and I do exist. I am here to take back power, and take back control."
The Houston Police Department has confirmed that Watson is under criminal investigation, but has not provided any additional details.
According to the suit, Watson allegedly told Solis to focus on his groin area, before allegedly exposing himself to her and purposefully brushing himself up against the woman's hand.
Solis said she abruptly ended the massage session after the assault, and asked the NFL star to leave. Before leaving, Watson threatened her career, according to court documents.
"I know you have a career and a reputation, and I know you would hate for someone to mess with yours, just like I don't want anyone messing with mine," the lawsuit quotes Watson as saying.
The suit also says Watson later apologized in a text message.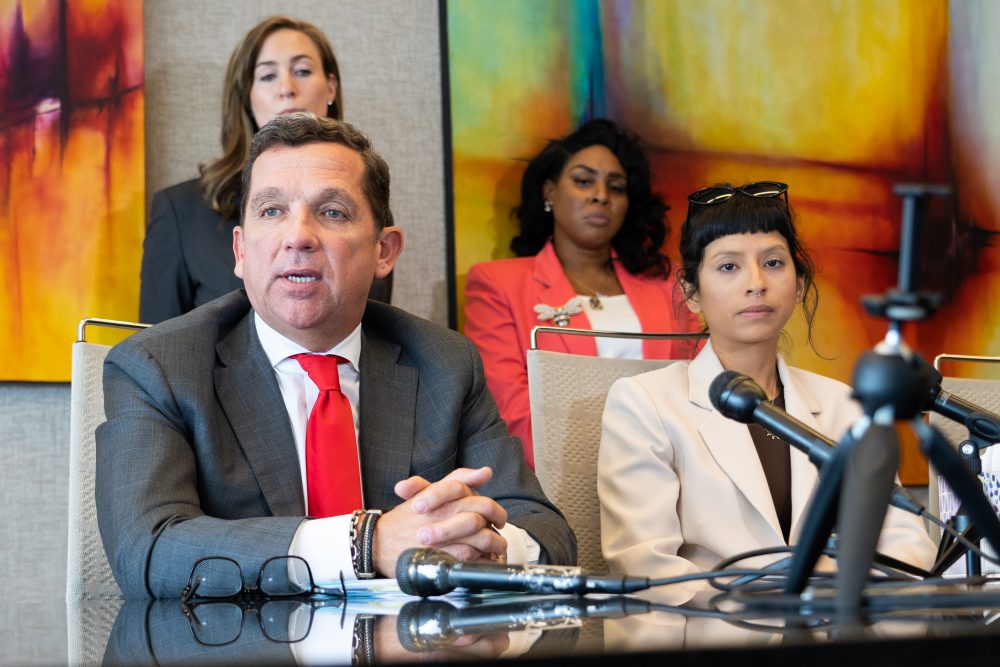 At Tuesday's press conference, in the office of attorney Tony Buzbee, Solis said she's had trouble practicing massage therapy since the alleged incident, and that she can't touch a client without her hands shaking.
She said she sometimes sees flashes of Watson's face, and that thinking about the incident sends her into "a tailspin." She suffers from panic attacks, anxiety and depression, and is in counseling, she said.
"I got into massage therapy to heal people," she said. "To heal their minds and bodies. To bring peace to their souls. Deshaun Watson has robbed me of that. He took that away from me. He tainted a profession in which I take enormous pride."
A second accuser, Lauren Baxley, did not appear in person but provided a letter written on the recommendation of trauma therapist. The letter was read at the press conference by attorney Cornelia Brandfield-Harvey.
"How could such a good man do such terrible things, and with frequency and total disregard to his abuse victims?" Baxley's letter read. "You are not a good man."
Watson's attorney Rusty Hardin did not immediately respond to a request for comment.
Solis was the first woman to come forward, according to Buzbee, who represents all 22 women. The attorney and former mayoral candidate also urged others to tell their stories, but added that women who are victims of sexual assault are often afraid to do so for fear they won't be believed, or that their reputation will come under attack.
Buzbee, who called Solis "a pioneer," said he first discouraged the woman from coming forward for that very reason.
"I discouraged her because I knew this would be the reaction," he said. "Ashley Solis is a very brave person."