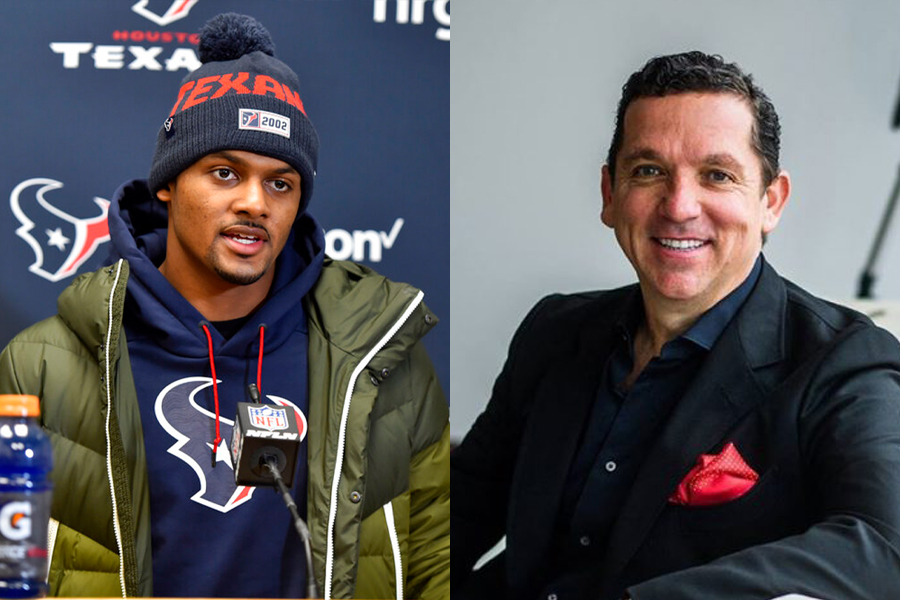 The following story contains descriptions of alleged sexual assault.
Updated March 19, 10:31 a.m. CT
Four more women have accused Texans quarterback Deshaun Watson of sexual assault, bringing the total to seven, according to lawsuits filed Thursday evening by Houston lawyer Tony Buzbee.
The latest lawsuits accuse Watson of inappropriately touching two women, forcibly kissing and exposing himself to one woman, and attempting to kiss another woman after brushing his genital area against her hand. The four incidents occurred last year.
Buzbee announced Thursday that he was hired by nine women to bring cases against Watson.
He added that more information regarding the filed lawsuits would be revealed at a press conference on Friday.
Original story below:
A third woman has accused Houston Texans quarterback Deshaun Watson of sexual assault during a massage session late last year, according to a lawsuit filed Wednesday evening. The lawsuit accuses Watson of forcing the massage therapist to perform oral sex during a massage session in December 2020.
The woman said Watson began aggressively requesting the woman to focus on his "inner thighs" and "inner glutes." Despite the woman's efforts, Watson allegedly made perceived threats to her career throughout the session, saying that he could help or hurt her career, according to court documents.
MORE | 2 Massage Therapists Accuse Texans QB Deshaun Watson Of Sexual Assault
Watson then allegedly coerced her into massaging his inner groin area, and instructed her to slide her hand across his genital area, according to the suit. It was at this point that the woman felt intimated and scared, fearing what Watson could if she didn't submit to his demands, the lawsuit reads.
After more intimidation, the woman said she was forced to perform oral sex on Watson, according to court documents. Afterwards, Watson allegedly offered no apology and left, according to the complaint.
Houston lawyer and former mayoral candidate Tony Buzbee announced the latest lawsuit on Instagram Wednesday night, where he said the total number of separate lawsuits against Watson have increased to six.
"Our staff has received numerous calls," Buzzbee said. "We screen each one, and I personally talk with and screen any individual on whose behalf we file."
View this post on Instagram
The news comes after a pair of lawsuits that detailed alleged assault on two additional massage therapists — one from Texas and another from Atlanta. Both accused Watson of exposing himself and inappropriately touching the women during separate massage sessions last year.
On social media, Watson denied sexually assaulting anyone, saying he has "never treated any woman with anything other than the utmost respect."
Watson is represented by Houston attorney Rusty Hardin, who has not yet released a statement on the accusations against his client.