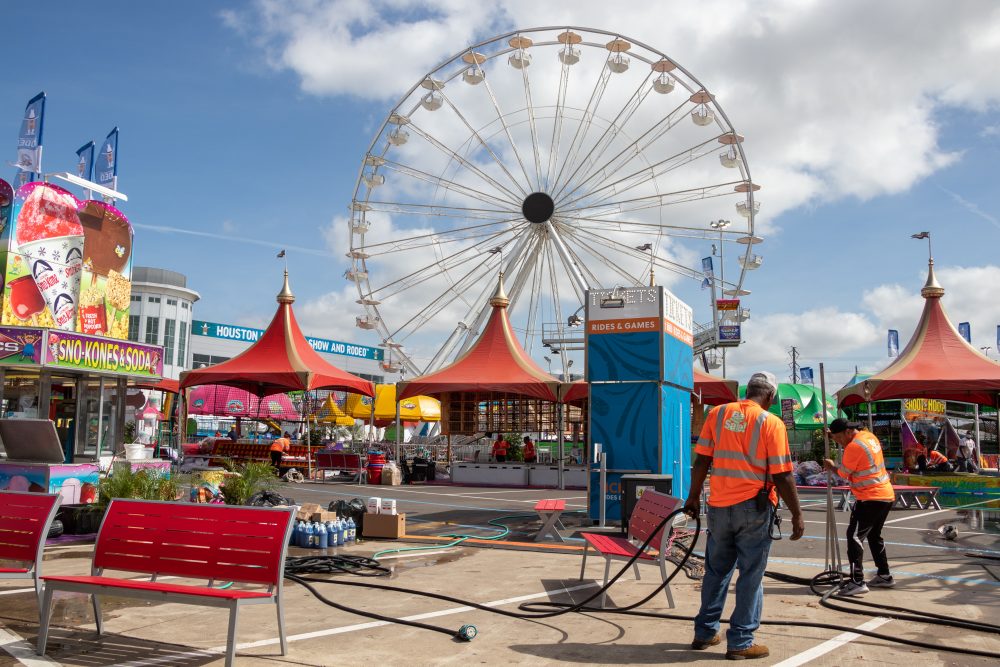 Updated 4 p.m. CT
The 2021 Houston Livestock Show and Rodeo has been canceled, organizers announced Wednesday.
Citing safety concerns surrounding the ongoing COVID-19 pandemic, RodeoHouston said this year's competitions, concerts and entertainment, carnival, and other activities would not go on as planned in May. The 2021 event had previously been pushed back from March to May.
"While we were optimistic that moving our Rodeo to May would provide a better opportunity to host our annual community event that Rodeo fans have come to love and expect, unfortunately, it has become evident that the current health situation has not improved to the degree necessary to host our event," read a statement from Chris Boleman, president and CEO of the Houston Livestock Show and Rodeo. "While this is an extremely heartbreaking decision for our Rodeo volunteers and the larger Rodeo community, we believe this decision is in the best interest of the health and well-being of our community."
Organizers say the rodeo had an economic impact of $227 million in 2019. According to its own estimates, more than 2.5 million people attended the event that year, generating almost $400 million in total economic activity for the city of Houston.
On Twitter, Mayor Sylvester Turner called the event "part of our Western heritage," but said he supported the decision to shut down this year.
.@RODEOHOUSTON is one of the most significant events held every year. It draws guests from around the world, provides scholarships, and provides a boost to our economy.

I know canceling the event was difficult, but I support their decision and look forward to a bigger event. pic.twitter.com/ZARom1Q8VK

— Sylvester Turner (@SylvesterTurner) February 3, 2021
In a statement, Harris County Judge Lina Hidalgo also commended the decision, saying the cancellation could help lead to Houston reaching herd immunity sooner.
"I know that when it comes to cancelling events like this, it's never easy – particularly when there is so much at stake for local vendors and residents who have come to depend on the rodeo for scholarship, entertainment, and business," she said. "The truth is, the smarter we work to prevent the spread of COVID-19 now, the faster we can get back to normal, get our economy running at full speed, and again enjoy amazing events like the Rodeo who make us who we are as a county."
The Junior Livestock and Horse Show competitions will still be held in March, and the Junior Market Auctions and Champion Wine Auction will also still be held in May, according to the organizers. All will be held as private events.
It's the second year in a row the event was forced to shut down. In 2020, right as the coronavirus pandemic hit Houston, organizers cut the event short less than two weeks after it began after news of 14 presumed positive COVID-19 cases in the Greater Houston.
The news will impact rodeo vendors especially hard. Each year, hundreds of vendors flock to NRG Park to sell things like boots, hats and other merchandise at the rodeo. For many, the rodeo represents the difference between success and failure for the year.
With the rodeo now canceled for a second straight year, an entire industry will be impacted, said Alice Wilkins, who owns the saltwater taffy shop Waxberry.
Wilkins, who attends the rodeo as a vendor each year, said she expected her business to survive another year.
But, she said, not everyone will fare as well.
"How long can companies go with zero cash flow?" Wilkins said. "This is going to be very, very difficult for many vendors."