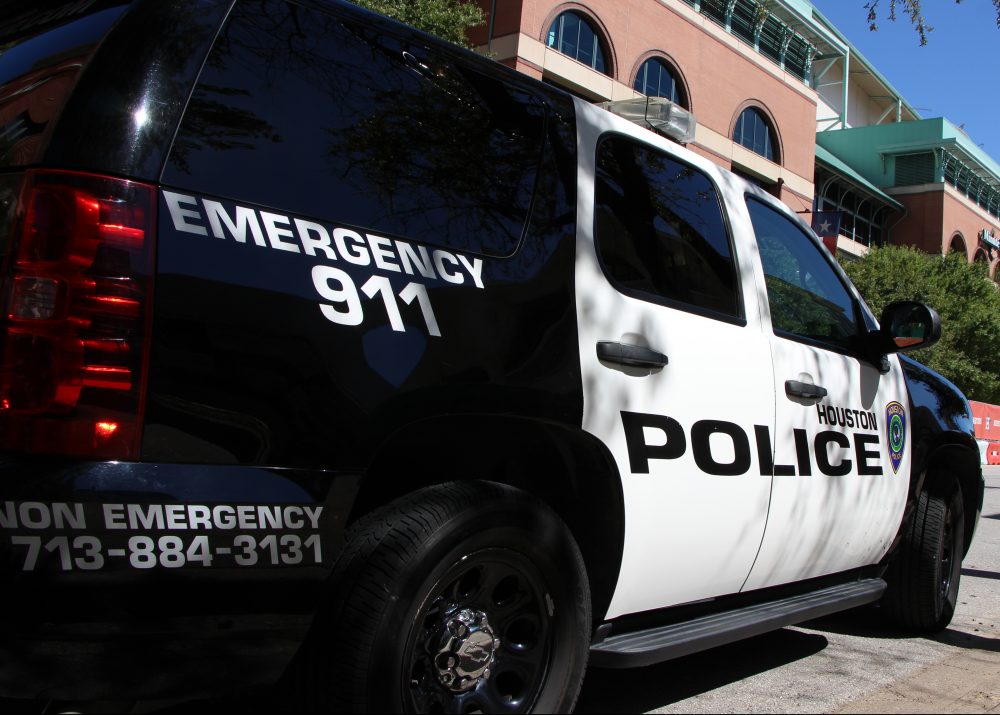 The Houston police officer who allegedly participated in last week's Capitol insurrection submitted his resignation on Thursday, according to Chief Art Acevedo.
Acevedo confirmed the officer's resignation via Twitter on Thursday, and added that the officer is now the subject of a federal investigation.
The @houstonpolice officer in question tendered his resignation this morning. The Department will release his name upon the conclusion of our joint ongoing criminal investigation with @FBI and @TheJusticeDept. https://t.co/5HlwgGuIJf

— Chief Art Acevedo (@ArtAcevedo) January 14, 2021
The move comes after the 18-year HPD veteran was allegedly caught on camera entering the Capitol building alongside other pro-Trump extremists last week.
While the officer's name has yet to be officially released by authorities, the Houston Chronicle first identified the officer as Tam Dinh Pham.
Pham told the Houston Chronicle that he was at the Capitol to "take pictures," and that he "shouldn't have done it."
Houston Mayor Sylvester Turner on Thursday said the officer shouldn't have been at the Capitol to begin with.
"We maintain law and order, we don't participate in lawlessness," he said. "I have zero tolerance for that."
Pham is now expected to face federal charges, although what those charges might be are unknown at this time.
Prof. Geoffrey S. Corn, who specializes in criminal and national security law at South Texas College of Law Houston, said the potential charges could vary depending on the extent of Pham's alleged participation.
"The range is really from kind of minor, low level criminal trespass of government property, all the way up to potentially liability for the people who lost their lives that day," he said.
The details of what exactly happened after Pham allegedly entered the Capitol building are unknown.
Pham joins a list of nearly 30 members of law enforcement from across the country alleged to have participated in the riot, according to the Appeal.
Prosecuting everyone involved in last week's insurrection may not be realistic, Corn said, and authorities may turn their attention towards high-profile cases like Pham's.
"Whether they can prosecute everybody that was in the building is a tough question," he said. "If they're going to have to select which cases to prosecute, obviously they're going to focus on the cases that involve the most aggravating aspects of the event."
Corn added that these aspects could include what they did within the Capitol, who they were, and what was expected of them.
The Houston Police Officers' Union declined to comment Thursday, but a representative said it planned on making an official statement soon.