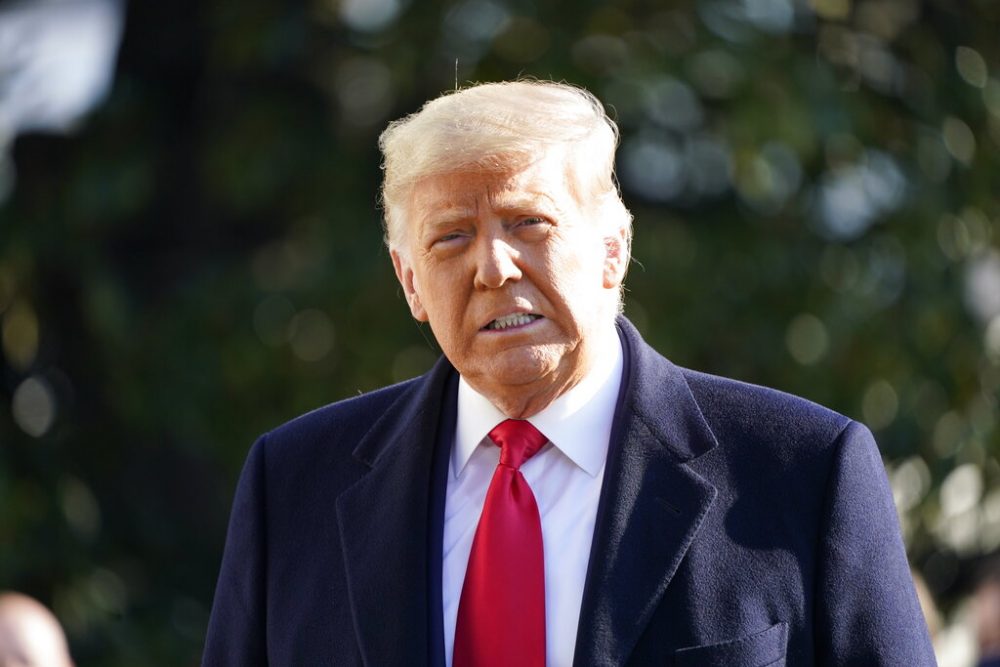 TODAY IN HOUSTON | Start your day with the Houston Public Media newsletter
Congress voted to impeach President Donald Trump for a second time on Wednesday, with all four Democratic representatives from Houston voting in favor of the measure and every Texas Republican voting against it.
U.S. Reps. Lizzie Fletcher, Al Green, Sheila Jackson Lee and Sylvia Garcia from Houston all voted for the articles of impeachment against the president for "incitement of insurrection," a measure that passed 232-197 in the U.S. House of Representatives, largely along party lines.
During the debate before Wednesday's vote, Green — who has pushed multiple times for impeachment since Trump took office — said that "hearts are hurting" over the vote.
"This is a very sad time in the history of our country," Green said. "No one is celebrating. No one wants to see this occur."
RELATED | All 13 Texas Democrats In The House Called For Impeachment
A short time later, Jackson Lee's words were less somber, citing the president's hour-long speech directly before pro-Trump extremists stormed the Capitol as evidence of his complicity in the attack.
"The President of the United States is an insurrectionist," Jackson Lee said. "He led an insurrection against the United States of America."
Unlike the first time Trump was impeached in 2019, Wednesday's vote received some GOP support, with 10 Republicans crossing the aisle to join their Democratic colleagues.
MORE | Here Are The Texans In Congress Who Voted To Reject The Election Results
None of those votes came from Houston-area Republicans, however, as no Texas Republican voted for the measure. Among them: Kevin Brady (R-Woodlands), Randy Weber (R-Friendswood), Troy Nehls (R-Richmond), Brian Babin (R-Woodville) and Houston's Dan Crenshaw all voted no on impeachment, joined by U.S. Rep. Michael McCaul, who represents a district that stretches from Cypress to Austin.
Before the vote took place, Crenshaw took to Twitter to condemn the president's behavior, but nonetheless announced he would not vote for impeachment, asking others to "tone down the rhetoric." He was joined in his statement by Austin Republican Chip Roy, as well as Republicans Nancy Mace of South Carolina and John Curtis of Utah.
We can't ignore the President's behavior leading up to the violence in the Capitol last week. He bears enormous responsibility for it. But impeachment is not the answer. We all need to deescalate, lower the temperature, and move forward together as a country.

My statement: pic.twitter.com/0j01vhAnr8

— Dan Crenshaw (@DanCrenshawTX) January 13, 2021
McCaul also posted on Twitter that he condemned the president's "rhetoric and actions," but opposed impeachment "with a heavy heart." He added, "I truly fear there may be more facts that come to light in the future that will put me on the wrong side of this debate."
My full statement on impeachment: pic.twitter.com/dORsBNQxU3

— Michael McCaul (@RepMcCaul) January 13, 2021
Clarification: An earlier version of this story erroneously removed Dan Crenshaw from the list of Republicans who voted "no" on impeachment.