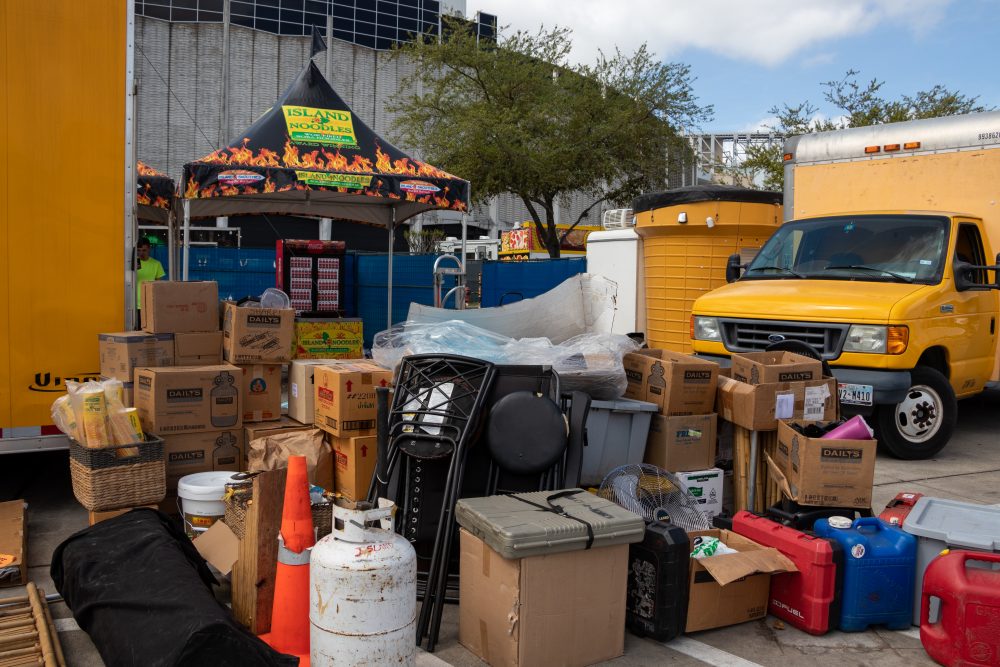 This story is part of Houston Public Media's ongoing coronavirus coverage. Click here to see more of our coronavirus news and resources.
Ann's Turquoise is one of many vendors who rely on the Houston Livestock Show and Rodeo for a significant chunk of its profit. So when it was announced that the March 2020 event was cancelled for the first in more than 80 years, the shop — along with hundreds of other vendors — were hit with huge, unexpected losses.
"Revenue is what killed us," said co-owner Todd May. "We are a small business with relatively small wages."
Now those vendors see a glimmer of hope for 2021, after rodeo organizers announced they were moving forward with planning next year's event despite the COVID-19 pandemic, pushing it back to May with what they say are added health and safety measures, subject to change depending on whether the virus is under control.
"The heat and warmth in Houston would probably hurt a few of my sales," he said. "I would rather have it earlier in the season than later in the season. But again, better something than nothing."
Vendors carrying Western wear, art, jewelry and more wait all year for the massive, month-long event. Some have sold their wares for decades. Certain businesses rely on the rodeo to turn a profit. Others said they would be forced to take out mortgages when 2020's event was cancelled.
Organizers say the rodeo has an economic impact of more than $200 million — $227 million in 2019, to be exact. It employs thousands of people, and last year provided more than 5,000 total jobs in greater Houston, according to its own estimates. Millions attend every year, and organizers estimate it generated almost $400 million in total economic activity, thanks in part to its approximately 300 vendors.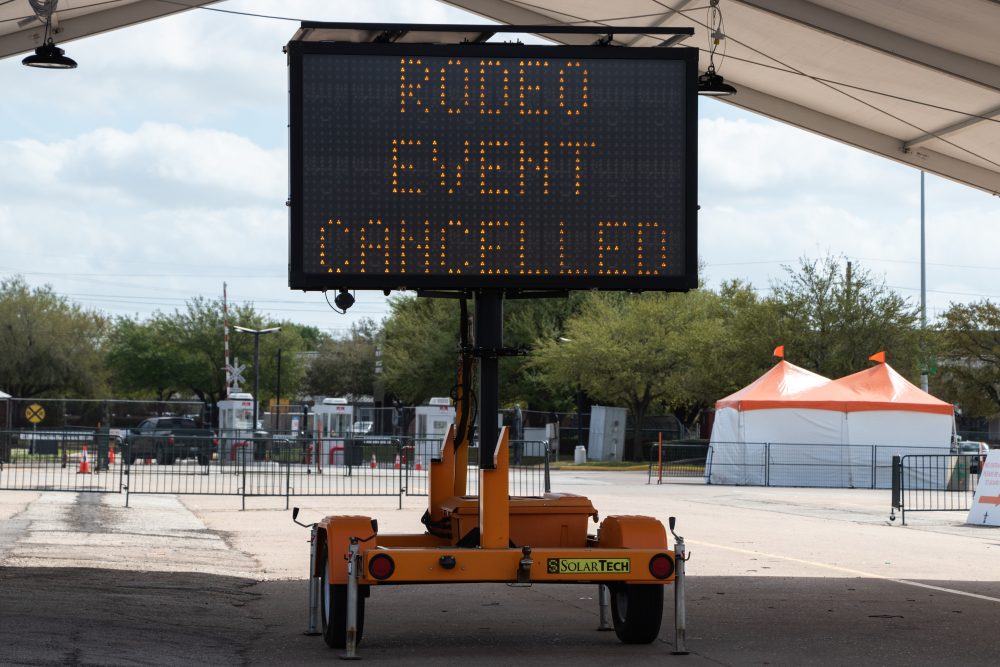 That all changed this year after Greater Houston became the first area in Texas to see cases of COVID-19. Fourteen people had tested positive for the virus by the time the event was cancelled. In total, 18 people who had attended the rodeo later tested positive for the virus.
Alice Wilkins, who owns and operates a salt water taffy booth, said this year's cancelation was very hard on her business.
"At that time there wasn't that much information," she said. "It was absolutely devastating."
However, with the news of vaccines eventually making their way into the public, many vendors seem to be hopeful that the new date will remain unchanged.
"We're so excited to participate this year, we're thrilled that they moved the dates," Wilkins said. "The vaccine is a game changer."
Houston Mayor Sylvester Turner said he was also hopeful that the new date will allow the Rodeo to continue, due to the eventual arrival of vaccines.
"I am optimistic that the multiple vaccines that are being developed and manufactured in the United States will improve our chances of returning to normal activities by the middle of next year," read a statement from Turner. "If we work together, we can create a safe environment for the Houston Livestock Show and Rodeo."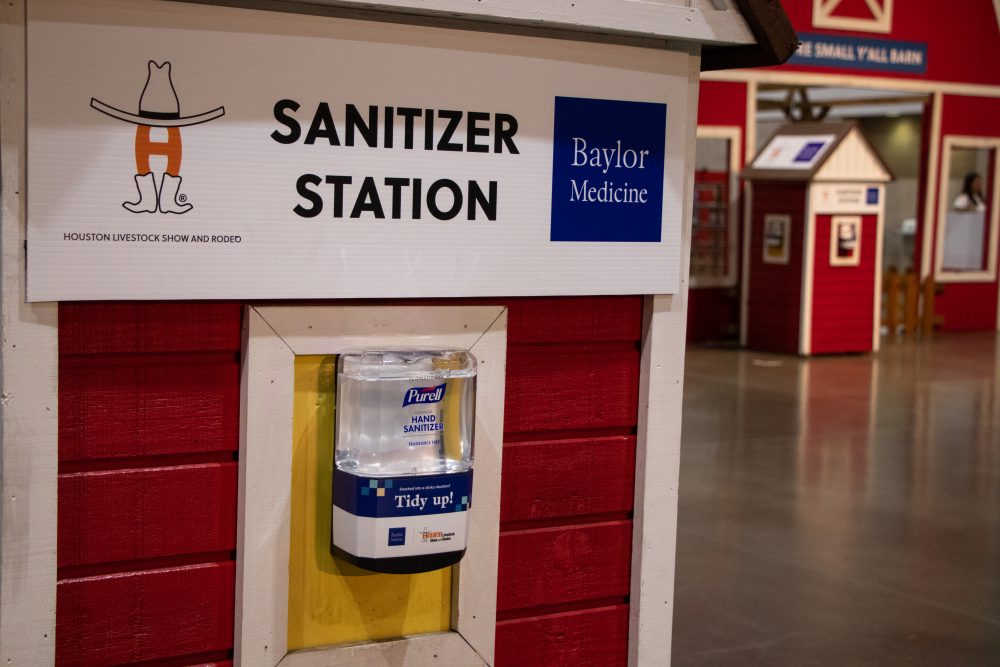 But while a vaccine is expected to arrive in the coming weeks — if not days — widespread inoculation won't take place for months. The first two phases of vaccine distribution are set to reach hospital staff treating COVID-19 patients and other critical populations.
A task force from the Texas Department of State Health Services said this week they expect vaccines to reach the general population by July, though that date was subject to change. Previously, health officials had expressed hope a vaccine would be ready by April.
Still, whether a vaccine comes in July — two whole months after the rodeo is scheduled to run — or in April, it's not immediately clear what the landscape will be next year.
Harris County Judge Lina Hidalgo told Houston Public Media she did believe the rodeo would return — but probably not in 2021.
"I think the thing we know for sure or close to sure, is that there will be a rodeo in 2022," Hidalgo said. "As far as this next year, we have to watch the numbers. It's possible, but I think more likely than not, by May it'll be hard to be at a place where a significant percentage of the population has been vaccinated."
While Hidalgo stopped short of saying she would look for ways to stop the rodeo from happening, she said that the county was in communication with organizers, and that she didn't want to raise "false hopes" of an event next year.
The organizers themselves say the rodeo and NRG Park, where it's held, are enacting health and safety measures, including social distancing, mask requirements, cleaning and sanitizing.
"The health and well-being of everyone involved in our event has remained our top priority, and we have been working closely with medical experts and local officials to guide our decision making," read a statement from rodeo officials. "While there are no guarantees with the ongoing health situation, scheduling the 2021 Rodeo two months later provides us a better opportunity to host our event, pending the COVID-19 health status."
Meanwhile, those vendors — some of whose livelihoods depend on the Houston Rodeo — are holding out hope. Mark Blythe, with vendor Grandfather Eagle, said he was eagerly awaiting the next event.
"As long as it continues to be profitable and worth all the time and effort, I'd say I'd keep doing it," Blythe said. "I guess I'm just kind of willing to go with the flow."
Additional reporting by Matt Harab.