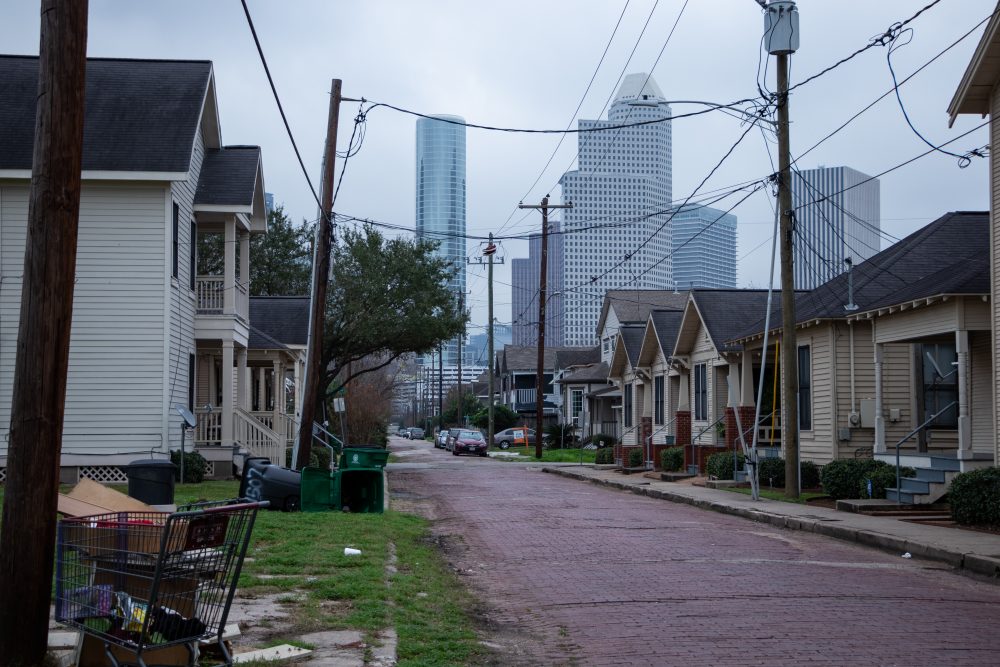 Sade Perkins has lived in Freedmen's Town for the past two years.
But she says it wasn't until her car broke down a month ago that she discovered the nearest grocery store was more than a 30-minute walk away. This realization inspired her to create a weekly farmers market for the Fourth Ward neighborhood.
"That's when I just decided, well now's the time, you might as well because there's no grocery stores in this immediate area at all," Perkins said.
Now, she hopes the farmers market will help fill this critical gap by providing fresh, local food to the community in Houston's oldest Black neighborhood. Perkins said she also envisions the market acting as a gathering space for the neighborhood's diverse group of residents.
"There are two elderly homes in the area as well as low-income apartments and then a little bit of everything else in between," Perkins said. "And I thought, well wouldn't that be great for there to be a farmers market right here in the neighborhood, for everyone to get to know their neighbors, as well as have a meeting place and fresh food."
The majority of the vendors are Black or Hispanic entrepreneurs, Perkins said. So far, 16 vendors have signed up to sell a variety of products like mushrooms, organic produce and local honey.
Perkins added that she's working on getting the market certified to accept SNAP, the federal government's food assistance program.
The Freedmen's Town Farmers Market opens Saturday, and will be held weekly from 9 a.m.-2 p.m. in the parking lot of the historic St. James United Methodist Church.
More information on the market is available, here.