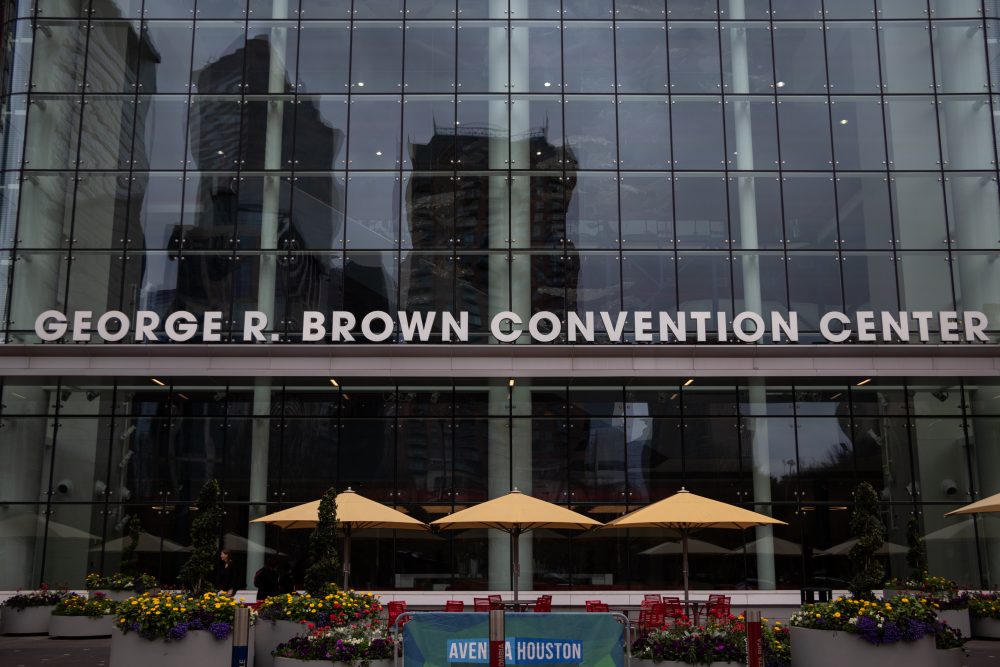 An annual holiday meal program for low income and homeless Houstonians is going to look a little different this year, foregoing the traditional hot meal for grab-and-go food baskets to keep people safe during the pandemic.
The Houston Super Feast, which organizers call "the nation's largest feeding," has provided meals to families in need during Thanksgiving and around Christmas for the past four decades. Under normal circumstances, families sit down to share meals at the George R. Brown Convention Center.
But this year, the Super Feast will be handing out food baskets instead, with walk-up and drive-up options.
"This year, because we're trying to keep everyone socially distanced…we're limiting what we're able to provide," said Stephanie Lewis, regional director of City Wide Club of America.
Since the pandemic hit, more U.S. households faced food insecurity than in 2019 or the Great Recession as families lost jobs, incomes, and school meals, according to an analysis from the Brookings Institution. Over the summer, those levels dropped slightly as stimulus packages were sent out, businesses began to reopen, and children returned to school.
But even with this slow recovery, the City Wide Club is staying busy.
"Our phones are ringing off the line with people seeking help," Lewis said. "We hope that what we're able to provide will certainly help to sustain them and relieve some of the worry and pressure about how they're going to make ends meet."
For everyone's health and safety, all volunteers and guests are required to wear a face mask and adhere to social distancing guidelines. Volunteers must wear gloves, and if any guests are feeling sick, they will not be allowed to enter.
The goal is for families to be able to have baskets around the holidays in Noveber and December, each with enough food to last up to seven days containing a frozen turkey, ham, or chicken, canned goods, and other non-perishable items.
"We're trying to be able to serve at least 20,000 this year with the food baskets," Lewis said.
The organization is still looking for donations and volunteers on its website.