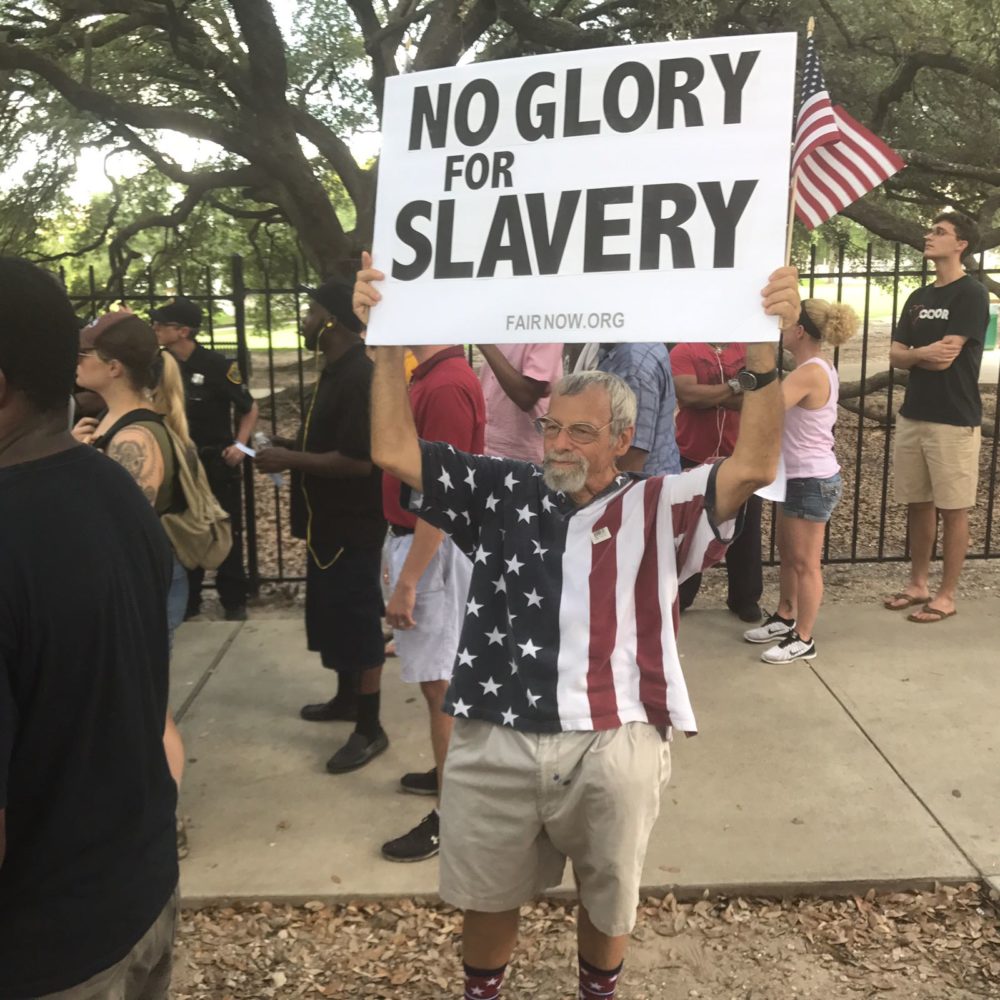 Houston's two Confederate statues – both located in city-owned parks – will be relocated ahead of the city's Juneteenth celebrations this year.
On Tuesday, the city of Houston removed the Spirit of the Confederacy statue from downtown's Sam Houston Park, storing it temporarily in a city warehouse before it's relocated to a display at the Houston Museum of African American Culture.
The statue of Confederate lieutenant Dick Dowling in Hermann Park will be removed Wednesday.
But the relocation plan is not without controversy. NAACP Houston branch president James M. Douglas condemned the decision to house the Spirit of the Confederacy statue at the Houston Museum of African American Culture.
"I don't believe that a statue honoring individuals that fought to continue the enslavement of my people and destroy this nation of ours should exist anywhere on the face of the earth," Douglas said. "I find it hard to believe that the City of Houston and the Houston Museum of African American Culture, would even consider bestowing such an honor on individuals who created treasonous acts against this nation almost 160 years ago."
Meanwhile, the museum's CEO Emeritus John Guess supported the approach.
"This is a huge step forward in the Museum's history of hosting difficult conversations, underscoring our multicultural conversation on race geared toward a common future," Guess said. "We have an opportunity to learn from our history, the good and the bad, to truly forge one nation."
The Dowling statue will remain in storage while a relocation plan is confirmed. It could be moved to a permanent display at the Sabine Pass Battleground State Historic Site in Port Arthur.
The statue dates from 1905 and was the first publicly financed monument in Houston, according to the city.
The city has debated the statues' fates for years. In August 2017, after a violent rally of white supremacists and neo-Nazis in Charlottesville, Virginia, Confederate statues like the ones on campus at the University of Texas at Austin were quickly removed.
In the days following the rally, Mayor Sylvester Turner appointed a task force to review Houston's Confederate monuments.
In March 2018, the task force issued their final report, recommending that the two statues should not be displayed on public property, and that they should not be destroyed.