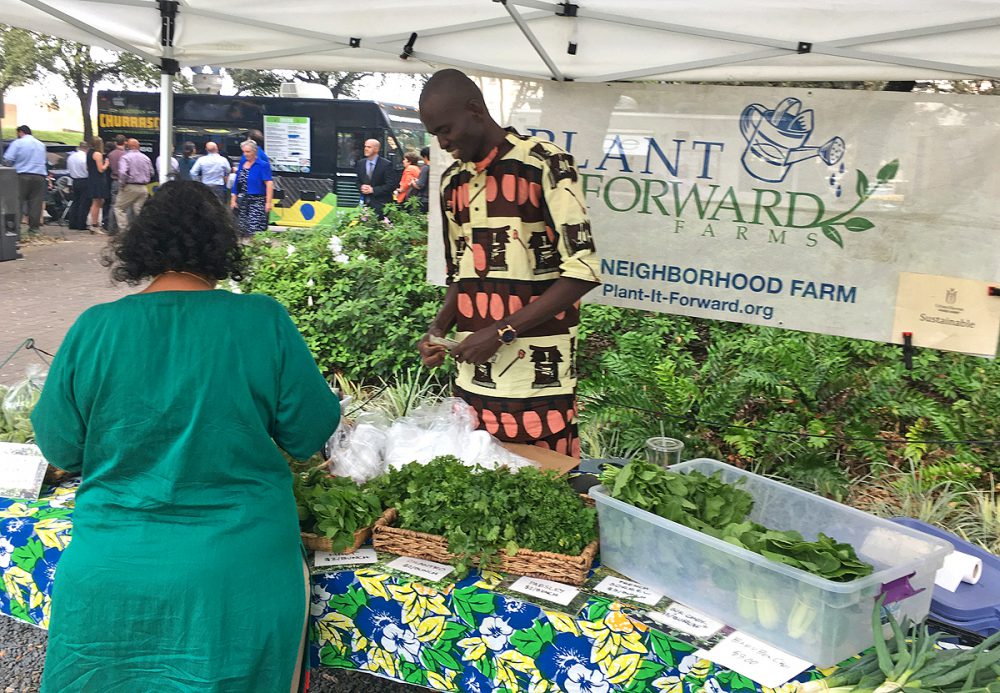 As the popularity of farmers markets grows in the city, so too do the number of locations.
And while they're great at providing fresh, healthy food to local communities, they can also provide economic benefit to farmers.
Tyler Horne, director of farmers markets at Urban Harvest, said that organization started with just a few vendors and has now reached more than 75. Horne added that this nonprofit also seeks to cultivate a new generation, to decrease the average age of farmers while promoting the start of businesses among younger people.
These farmers often struggle to compete with larger chains, and such competition draws a difference to the percentage of income they receive for their labor, according to Aaron Shier of the National Farmers Union.
But by using local markets, farmers are able to keep more of their profits in order to stay sustainable, he said.
"Farmers and ranchers receive only about 15 cents of every food dollar that consumers spend," Shier said. "Farmers markets are one way to help farmers get a fair price for what they grow and raise."
Others think that getting your groceries from the farmers market might be even safer. According to the Farmers Market Coalition, more than 85% of the farmers markets vendors have traveled less than 50 miles to sell at a market, and in fact, some farmers markets enforce a mileage limit. Some supermarket products have traveled an average of 1,200 miles to get to the stores, making markets' produce richer in nutrients and more fresh, the group says.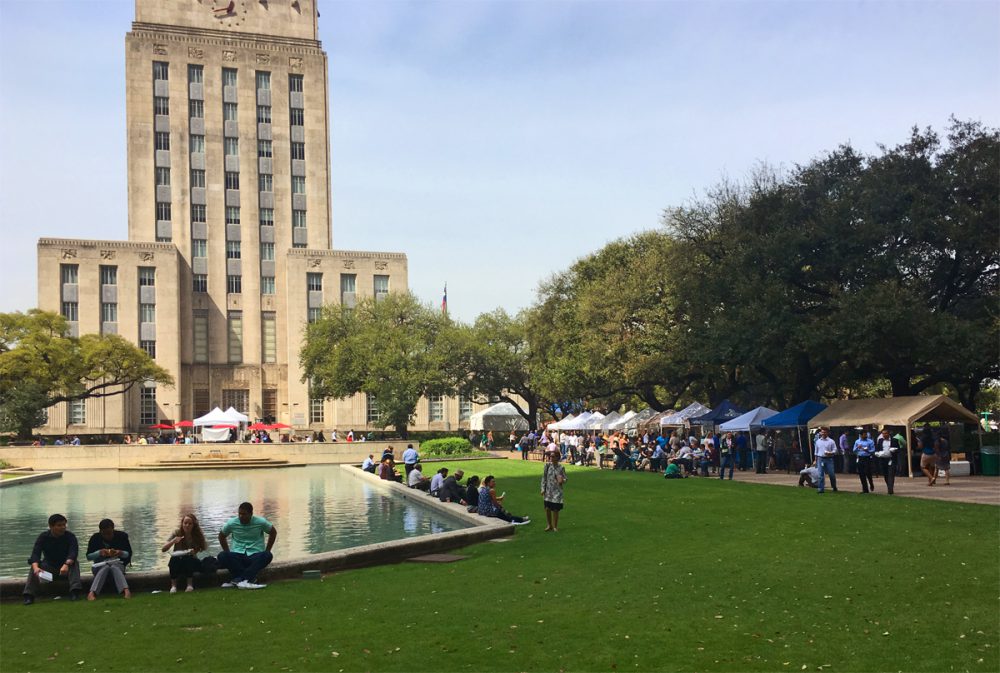 Here are some markets to check out in the Houston area:
The Houston Farmers Market: This market, recently sold to a real estate investment company, was originally founded in 1942, and remains the largest and oldest in Houston. Currently undergoing renovations, you can eventually expect to find not just produce but bakery goods, meats, restaurants and coffee from 16 vendors.
Location: 2520 Airline Drive
Hours of operation: Daily from 5:30 a.m. to 6 p.m.
Montrose Morning Market: this market brings fresh vegetables, gourmet foods, jewelry, clothing, photography and home products. In selected dates, the Montrose Morning Market features local musicians and special events at their indoor and outdoor venue.
Location: 1248 West Gray St.
Hours of operation: Sundays from 11 a.m. to 3 p.m
Urban Harvest: founded in 1994, this group has promoted the support of local farmers by hosting three harvest market programs: The Urban Harvest Saturday Farmers Market, the City Hall Local Lunch Market and the Northeast Community Farmers Market.
Locations:

2752 Buffalo Speedway (Urban Harvest Saturday Farmers Market),

901 Bagby St. (City Hall Local Lunch Market) and

4901 Lockwood Drive (Northeast Community Farmers Market)
Hours of operation:

Saturday Farmers Market: Every Saturday, from 8 a.m. to 12 p.m.;

City Hall Local Lunch Market: During Spring and Fall, every Wednesday from 11 a.m. to 1:30 p.m.; and

Northeast Community Farmers Market: every first and third Saturday from 10 a.m. to 2 p.m.

Rice University Farmers Market: Students, parents and educators can stop by this year-round market that aims to promote the benefits of eating fresh foods.
Location: Entrance 16 of Rice Boulevard at 5600 Greenbriar Drive
Hours of operation: Tuesdays from 3:30 p.m. to 6:30 p.m.
University of Houston Farmers Market: Another option for students or educators looking to lunch without leaving campus, or those simply looking to make the trip, the main campus of the University of Houston hosts a farmers market all year long on selected dates. Students and staff can even pay using Cougar Cash, the university's meal exchange. Check out the market's website for more information.
Location: 4800 Calhoun Road at Butler Plaza
East End Farmers Market: Near the Houston Maritime Museum and just down the block from the Original Ninfa's on Navigation, the East End District organizes a market that, like the Montrose Morning Market, sometimes features local music and dance. This market offers locally farmed dairy products, prepared foods and handcrafted items.
Location: 2800 Navigation Blvd.
Hours of operation: Sundays from 10 a.m. to 2 p.m.
Memorial Villages Farmers Market: Organized by the First Congressional Church, this market is a pet-and-child friendly environment that has live music, food demonstrations and guest lectures. A playground is available for children.
Location: 10840 Beinhorn Road
Hours of operation: Saturdays from 9 a.m. to 1 p.m.
Westchase District Farmers Market: Besides produce, you can also find baked goods, home and spa items, sauces, condiments and other items at this market.
Location: 10503 Westheimer Road
Hours of operation: Thursdays starting at 3 p.m.
Midtown Houston Farmers Market: Like the Westchase farmers market, you'll find prepared goods and a curated selection of Houston's best chefs and bakers.
Location: 1701 Elgin St.
Hours of operation: Saturdays from 10 a.m. to 2 p.m.
Eleonora's Market: This farmers market pops up at the parking lot of Cavatore Italian Restaurant, and offers not just food like cheese, meats and baked goods, but also art, textiles, and flowers from more than 30 vendors.
Location: 2120 Ella Blvd.
Hours of operation: Saturdays from 9 a.m. to 1 p.m.