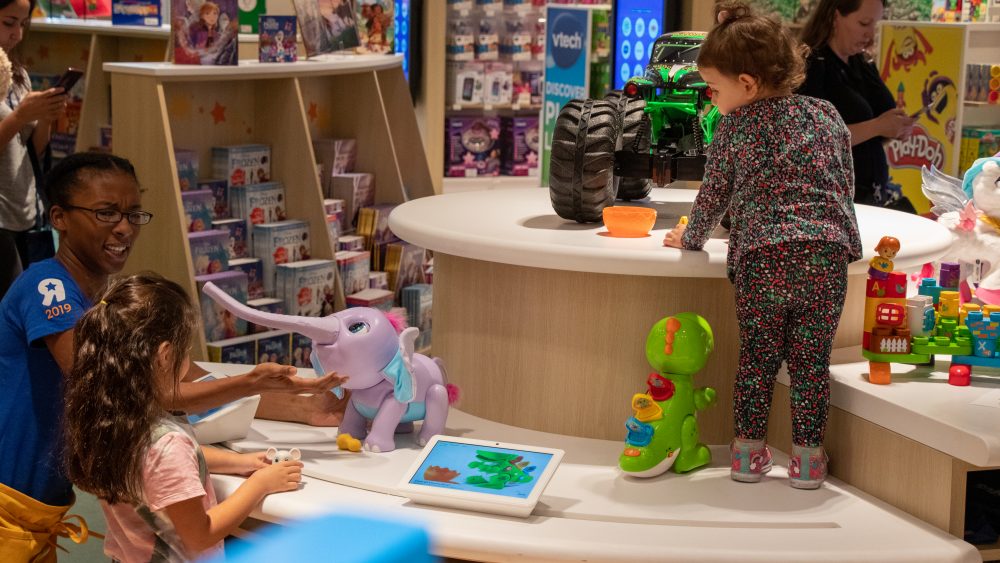 Toys "R" Us will make a comeback Saturday, as it opens a new store in The Galleria.
After the brand went bankrupt two years ago, its hundreds of stores were closed down. Now, Houston joins Paramus, New Jersey as the only two cities with new Toys "R" Us stores.
"This is a dream come true, to be able to bring a brand new shopping experience under the Toys "R" Us Banner to Houston," said Richard Barry, CEO of Tru Kids and owner of the Toys "R" US brand.
Though smaller than the previous stores, the new store aims to create interactive experiences for kids. Directly in the middle of the store is a treehouse that kids can climb up. The treehouse is in the middle of a grassy area where a place to read books is set up. Towards the back of the store, there's a theater where demonstrations introducing new toys will take place.
"I've got two rambunctious boys. And they were both so heartbroken when the store shut down," said Sara Ahmed at a soft-launch for the store on Friday. "This is just so exciting and so I'll definitely bring them back."
Toys "R" Us plans to open in other malls around the country. The Houston store's grand opening will be at 10 a.m. on Saturday, on the Galleria's second floor. The first 200 people will receive a gift basket.