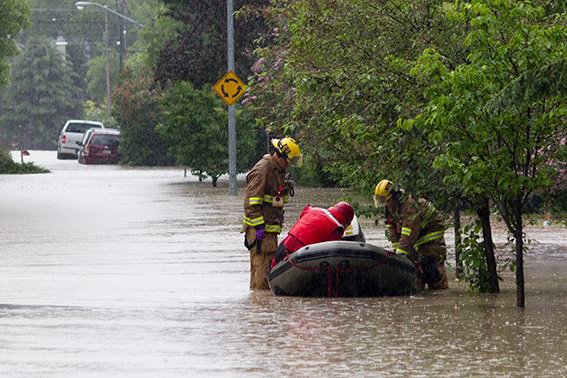 With Election Day just over three weeks away, the fight over a ballot initiative giving Houston firefighters pay parity with police continues to heat up. For the firefighters' union, and for many Houstonians, Proposition B is a matter of fairness. Many firefighters put their lives on the line last year during Harvey, but their pay has lagged that of police since 2001. Opponents argue the city can't afford it.
"This proposition is a very blunt instrument for a relatively complex set of decisions that need to be made," says Steven Craig, an economist at the University of Houston.
"Our city is fiscally strapped for lots of pretty complex reasons. If you think about how much discretionary money is in the city budget, would you rather put more money into street repair and flood mitigation than firefighters' pay?"
Houston has struggled for years with chronic budget deficits of more than $100 million. The City Controller's Office estimates that, if pay parity passes, next year's deficit will top $200 million.