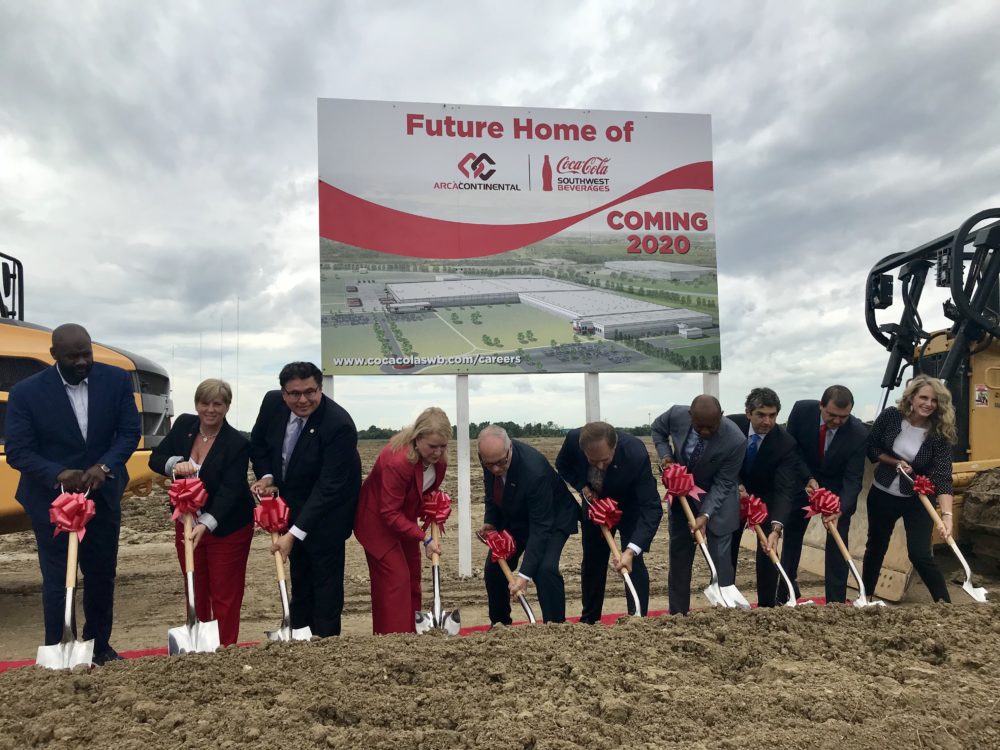 Coca-Cola Southwest Beverages broke ground on a new $250 million facility in North Houston on Tuesday.
Coca-Cola executives and public officials toasted the new bottling and distribution center, a 1-million-square-foot facility located near the Texas 8 Beltway and Interstate 45.
The plant will start bottling and distributing fizzy drinks at the beginning of 2020.
Coca-Cola hasn't stated whether it expects to create additional jobs. The new plant will be consolidating existing operations.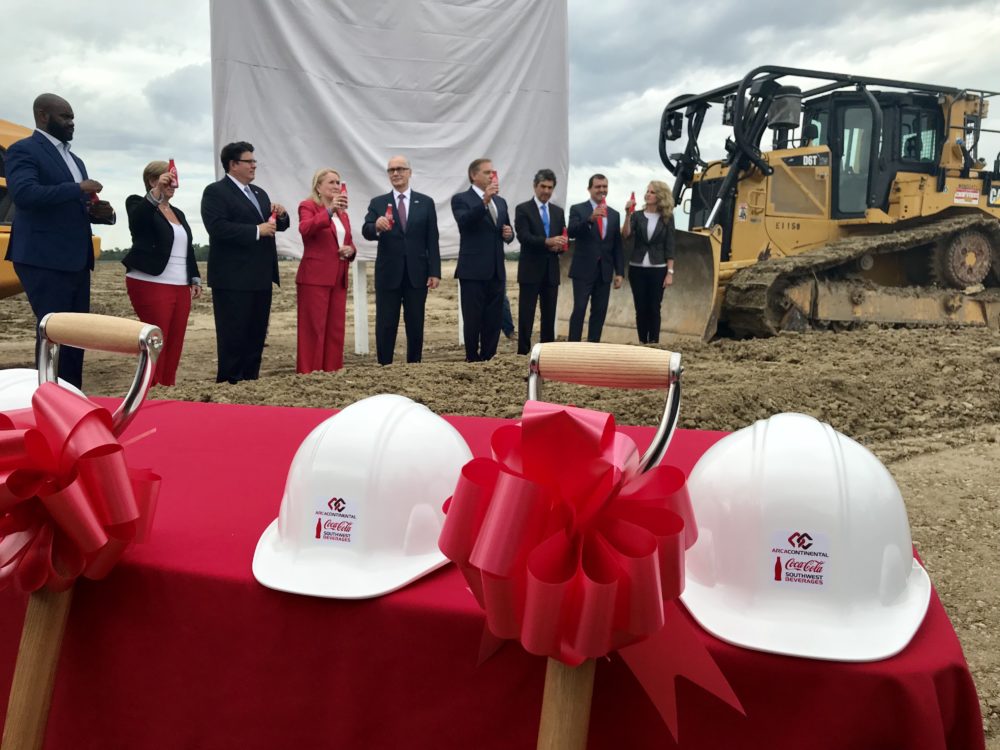 The company already employs 1,000 people in Houston, but is closing down two bottling facilities, as well as four warehouses and distribution centers in the area.
The Mexican company Arca Continental owns Coca-Cola Southwest Beverages and is behind the new plant, according to Coca-Cola Southwest CEO Mark Schortman.
"The opportunity when Arca Continental purchased the Texas operation back in April 2017, their commitment to continue to grow is demonstrated by this $250 million investment here in Houston," Schortman said.
The company said it's one of the largest single investments a Mexican company has made in Texas.