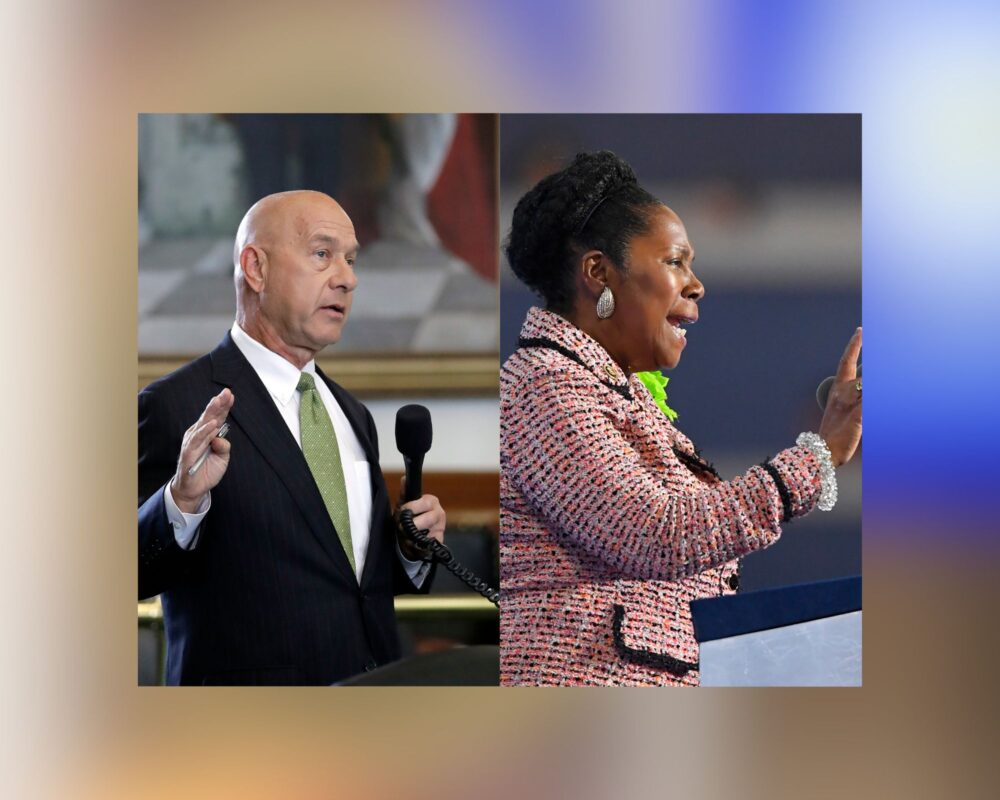 The latest campaign finance reports filed with the City of Houston earlier this week revealed that Texas Sen. John Whitmire, considered the leading candidate in the race for mayor, took in more than $1 million in contributions during the last three months and spent much more than that ahead of the Nov. 7 election.
Several other mayoral candidates, meanwhile, failed to file reports of their donations and expenditures altogether.
Whitmire's campaign raised $1 million-plus during the latest filing period, spanning from July through September, and dished out almost $4 million during the same stretch, including payments for advertisements, according to his 376-page campaign finance report. His campaign had almost $6.8 million in the bank from political contributions, according to the latest report.
U.S. Rep. Sheila Jackson Lee, the other top mayoral candidate, brought in about $630,000 in political contributions, according to her latest filing. That is just a fraction of the contributions brought in by Whitmire's campaign. She spent around $750,000 on her political campaign since July, and her campaign has a current contribution balance of about $900,000.
RELATED: Sheila Jackson Lee, John Whitmire flex fundraising muscles in Houston mayoral race
Mayoral candidate Gilbert Garcia, the former board chair for METRO, raised nearly $278,000 during the most recent filing period, with $250,000 of that total coming from himself. Garcia has self-funded his campaign to the tune of about $3.4 million in all. His campaign spent more than $1.6 million during the last three months and had a remaining balance of more than $1.5 million, according to his report.
Houston attorney Lee Kaplan has a remaining balance of about $915,000 after his campaign received $111,000 in donations during the latest filing period and spent $552,000.
Robert Gallegos, a Houston City Council member running for mayor, received more than $11,000 in campaign donations and spent about $16,000 since July.
RELATED: An inevitable gerontocracy has some younger Houston voters feeling frustrated with mayor's race
Fellow candidates Gaylon Caldwell, Jack Christie, M. "Griff" Griffin, B. Ivy, M.J. Khan, David Lowy, Julian Martinez, Kathy Lee Tatum and Roy Vasquez failed to file campaign finance reports for the most recent period, according to the city's electronic filing system.
And though filing those financial reports is a requirement, there is no specific penalty by the city for candidates who failed to file campaign finance reports, a representative for the city secretary's office said.
The Texas Ethics Commission can fine candidates and officeholders for failing to file, and displays a list of delinquent filers on its website, but mayoral and city council candidates are less enforced than state officeholders and candidates for state positions.
A recent poll from the University of Houston's Hobby School of Public Affairs revealed Whitmire and Jackson Lee are the clear frontrunners in the mayoral race, with Whitmire holding an edge in a likely runoff. If no candidate obtains more than 50 percent of the vote on Nov. 7, a December runoff will be held between the top two finishers.