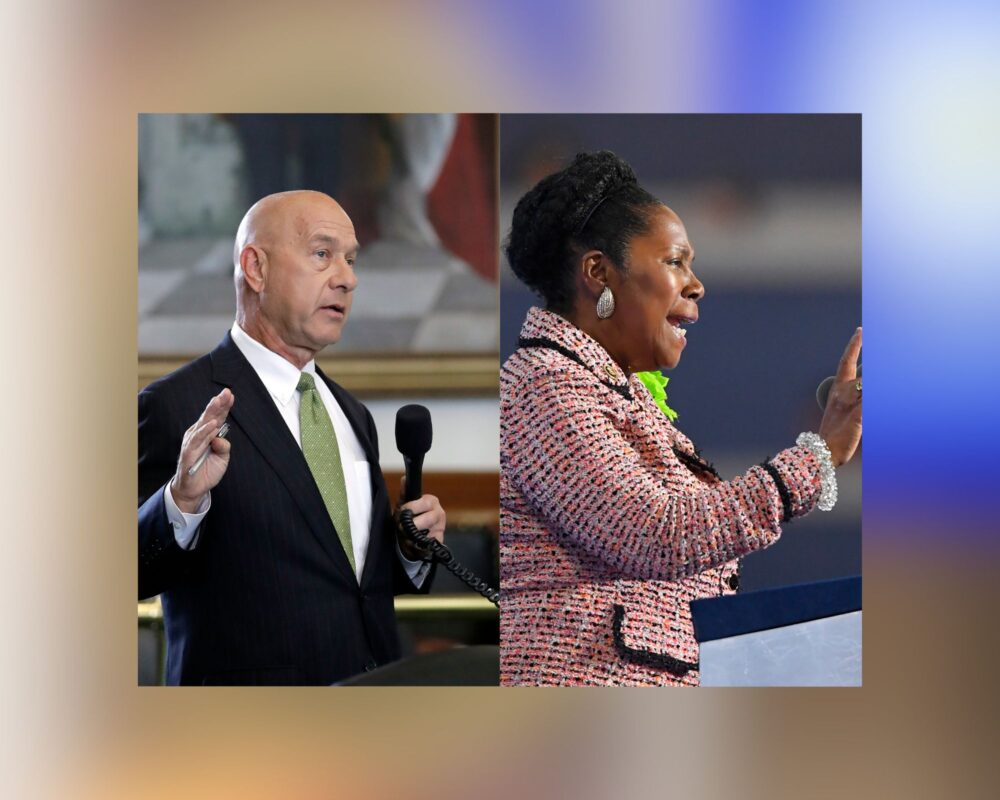 Houston was all about Beyoncé two weeks ago, when the pop superstar returned to her hometown to perform a pair of concerts in front of packed crowds at NRG Stadium. The award-winning musician also showed love for the city by appearing at an event introducing a housing development for the homeless that will bear her name.
Among the captivated Houstonians was Tiffany Echevarria, the 33-year-old executive director of Collective Action For Youth, a local nonprofit that supports and advocates for teenagers and young adults. She is civically engaged and also had her eyes, ears and smartphone trained on the Houston mayoral race, in which 17 candidates are vying for votes on Nov. 7.
So Echevarria expected some of them to jump on the Beyoncé bandwagon. If they did, she did not notice.
"In Houston it was a whole event. The whole city was celebrating Beyoncé," Echevarria said. "I didn't hear any of our mayoral candidates talk about that, capitalize off that, wear their silver, do things that are connecting with people who are looking for these moments of levity to show us you're human. So I think that aspect is completely lost."
The missed opportunity might have been the product of a generational and cultural disconnect between Houston, which has one of the youngest populations of any major city in the United States, and the people who are competing for the privilege of leading it for the next four years. The Space City is slipping further into a gerontocracy as the two clear frontrunners to succeed the 69-year-old Sylvester Turner – U.S. Rep. Sheila Jackson Lee and Texas Sen. John Whitmire – are longtime politicians who are 73 and 74, respectively.
Houston's median age, according to the latest U.S. Census data, is a shade older than 34.
"It's really disappointing because we wanted to have a diverse candidate pool," said Quynh-Huong Nguyen, 29, a Spring Branch resident who works for Woori Juntos, a nonprofit that supports Asian residents and immigrants in Houston. "We wanted to emphasize younger leaders."
Brandon Rottinghaus, a political science professor at the University of Houston, said the gap between the city's average age and its soon-to-be top elected official follows a national trend as the current and previous U.S. presidents are the oldest ever elected. He also said Houston, where younger residents have long been a force economically and culturally, has a long-entrenched political culture in which older candidates and officeholders are favored.
That's partly because they tend to have the most experience with civic service, broader support networks and more of a financial foundation to launch and sustain an election campaign, Rottinghaus said. That is the case with Whitmire as well as Jackson Lee, whose entry into the mayoral race earlier this year prompted 37-year-old Chris Hollins and 41-year-old Amanda Edwards to drop out and seek other offices.
Hollins, who served as interim Harris County Clerk during the 2020 election, pivoted to running for city controller. Edwards, a former city council member, is now running for Jackson Lee's seat in Congress.
"One thing about Houston's political culture, it's a lot of kind of wait your turn and build your momentum for when you're allowed to run," Rottinghaus said. "That's different from statewide politics and national politics, where you see the younger generation really elbowing their way in in a more aggressive way. In Houston, the culture politically has been to kind of wait your turn. That's not something that lends itself to seeing a lot of younger people running for office."
The comparatively advanced age of Houstonians who tend to vote also factors in, according to Rottinghaus. He said 56 percent of the people registered to vote during the last mayoral election in 2019 were under the age of 50, although the over-50 demographic ended up accounting for 66 percent of city residents who cast a ballot.
Politicians are aware of these dynamics and campaign accordingly, Rottinghaus said, which further distances young Houstonians and young voters from the ballot box and the electoral process in general.
Young voices growing louder
Echevarria, Nguyen and Tanisha Manning, the 29-year-old executive director of local nonprofit Engaged Voters, said they and their organizations are trying to encourage more young Houstonians to vote in the upcoming election in order to amplify their voices and the issues they care most about. Among them are increased access to jobs and affordable housing, protecting the environment and expanding options for transportation and mobility.
Manning, whose organization focuses on Black residents, said many of the conversations she has with community members center around drawing connections between the critical issues in their lives and the issues represented in the candidates on a ballot.
"Young people don't understand how me voting applies to my everyday life," Manning said. "If we could just really understand the authority that lies in these positions, and how it relates to our everyday lives, I think we'll see a shakeup."
At the same time, Echevarria, Manning and Nguyen said young Houstonians like themselves have a hard time feeling motivated to engage in the mayoral race, because it's difficult to see themselves in the pool of candidates. All three said they had been excited about the candidacies of Edwards and Hollins, but felt deflated and disinterested once they exited the race.
Younger voters' feeling uninspired by older candidates is a concept that stretches far beyond Houston, according to Juan Ramiro Sarmiento, a spokesperson for Run For Something. He said his national progressive-minded nonprofit tries to engage young citizens in the political process by recruiting and supporting under-40 candidates for public office at the local and state levels, with the hope those candidates will get elected and climb up the political ladder.
Run For Something has backed Harris County Attorney Christian Menefee, Sarmiento said, and is endorsing Hollins as well as a few candidates for Houston City Council.
"I think this is more of a structural issue, the social and political capital that candidates manage to accrue over a lifetime of politics, in the absence of term limits," Sarmiento said. "It's difficult to be able to distribute that around to younger candidates. That takes time and effort and resources. That's what we're doing."
Manning said it's important for young Houstonians to engage with their officeholders post-election, even if those winning officials are older, to help ensure their key issues stay top of mind and that younger voices and perspectives are part of the staffs they put together. Rottinghaus said Jackson Lee, Whitmire and many of the other mayoral candidates are talking about issues important to young residents and speaking about their value to the city and its future, although it remains to be seen whether that is genuine or campaign "window dressing" in an attempt to secure as many votes as possible.
Either way, Rottinghaus said he's seeing a shift in Houston in which young residents are mobilizing more and younger political candidates are emerging. He said he could envision a scenario four years from now in which a group of more youthful local politicians, such as Edwards, Hollins and city council members Martha Castex-Tatum, Abbie Kamin and Edward Pollard, make bids for mayor.
"We've kind of hit a peak of age in terms of that (older) generation of leaders. The likelihood is the next generation of leaders is going to be a lot younger," Rottinghaus said. "They'll be Gen X. They'll be millennials. They're pushing for more representation and pushing for their issues to be heard, and I think that's going to pay off. It won't be long now before that happens."
In the meantime, Houston is staring at a gerontocracy for the next four years and possibly eight.
Echevarria said she hopes the current crop of mayoral candidates can connect more with young Houstonians like herself between now and November. That means reaching out to more voters where they are, which in many cases is on social media.
"I'm on TikTok. That is my part-time job. I'm on that bad boy every evening," Echevarria said. "I have not seen one candidate use it in a way that's like, 'OK, you really get it.'
"Those are the things we're looking for. Look what's going on. Our attention spans are shrinking. Speak to us how we need to be spoken to to connect with us. Get on our level. It's not necessarily about coming down to all these mayoral forums and trying to sift through you and 10 other candidates. You have direct access to us on the phone. Get on the phone and connect."