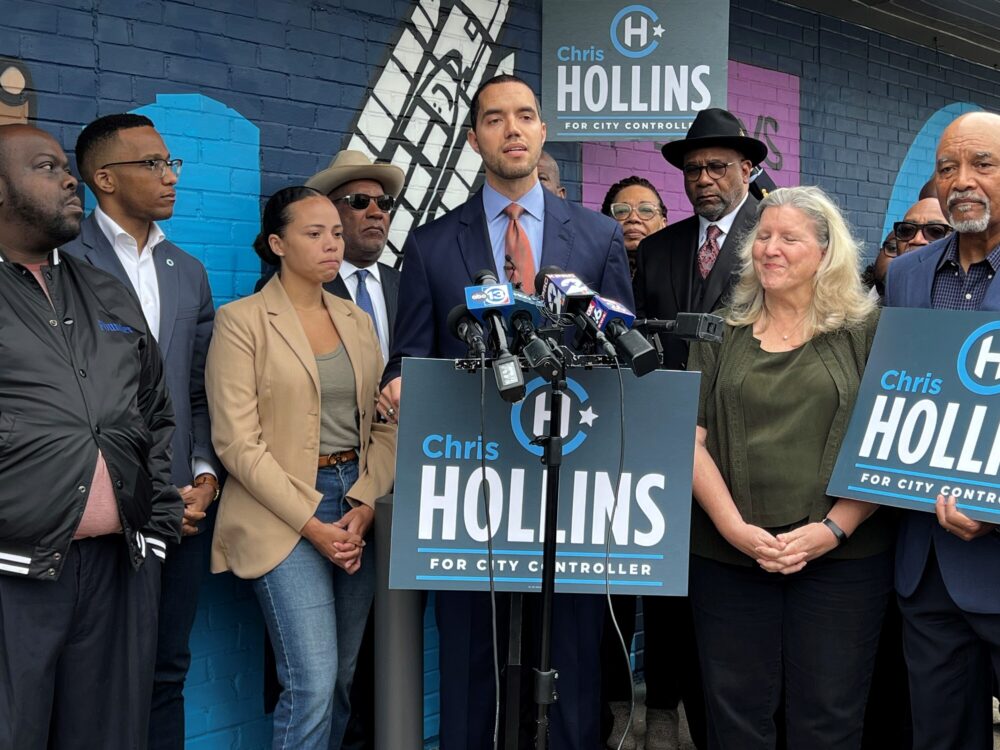 Former Harris County Clerk Chris Hollins has dropped out of the Houston mayor's race and is running for city controller instead. Hollins didn't endorse another candidate for mayor, but he left no doubt his sympathies lay with Democratic Congresswoman Sheila Jackson Lee.
Chris Hollins said – as controller – he would need to work with whoever won the mayor's race, but he mentioned only Jackson Lee by name among his former rivals.
"I have nothing but the deepest respect and highest esteem for Congresswoman Sheila Jackson Lee," Hollins said. "She's a personal hero of mine. She's an icon. She's been an incredibly hard worker for the 18th Congressional District and for Houstonians and Texans."
Pressure began mounting on Hollins to quit the mayor's race nearly two weeks ago when Jackson Lee declared her candidacy, threatening to further divide Houston's Black vote against the presumed frontrunner, Democratic State Senator John Whitmire. Hollins' withdrawal leaves only one other African-American candidate in the mayoral race besides Jackson Lee, former Houston City Councilmember Amanda Edwards.
Hollins framed his candidacy for controller in terms of what he hoped to accomplish for the city of Houston.
"As the chief financial officer of the city, the controller plays a pivotal role in ensuring good stewardship of our tax dollars. I will fight every day to increase transparency and accountability in our city government, ensuring that every single dollar that we invest in our city pays real dividends for our community."
In declaring his candidacy for controller, Hollins joins a field that already includes Houston City Council Members Dave Martin and Michael Kubosh.
Hollins previously served as vice chair for finance of the Texas Democratic Party. He was appointed interim Harris County Clerk in mid-2020 when Diane Trautman resigned from the office, citing ill health. In that role, Hollins oversaw the 2020 general election. He introduced various voting innovations, including 24-hour voting and expanded drive-thru voting, which were later banned by state law.
Hollins said, if elected, he would fight back against state efforts to preempt local government.
"The challenges that we face as a city are real: guns on our streets at an all-time high, affordability in our neighborhoods at an all-time low, and politicians in Austin, like (Governor) Greg Abbott, who couldn't care less, who've been focusing on banning books, on taking over our schools, on attacking reproductive rights, on sabotaging free and fair elections," Hollins said. "And so in these times, it's going to be strong local leaders who have to emerge as our last line of defense."