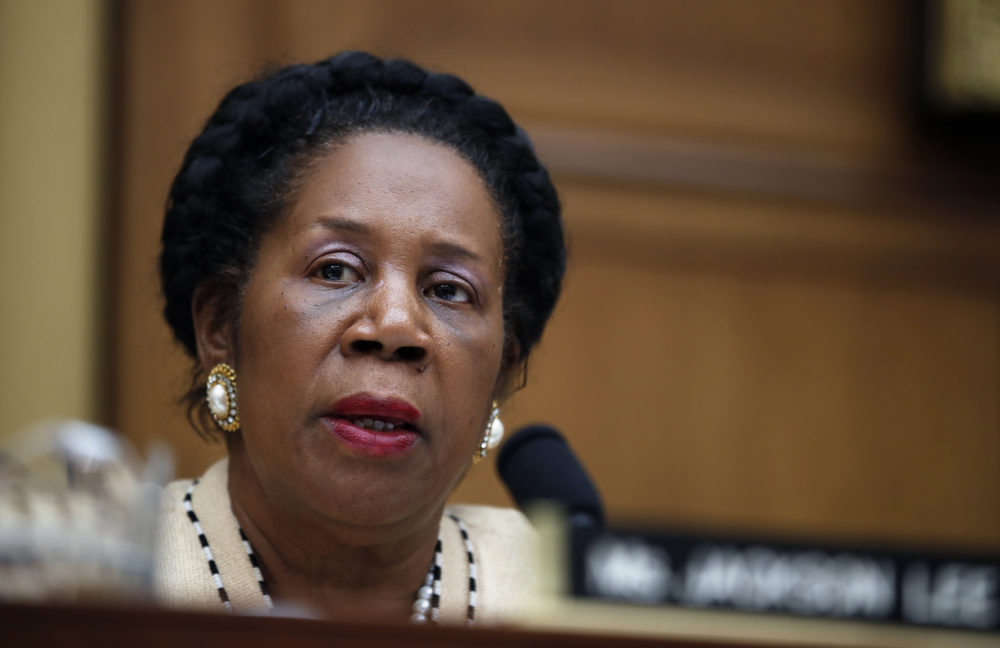 U.S. Rep. Sheila Jackson Lee, who has represented Houston in Congress since 1995, said during a local church service Sunday that she's running to be the city's next mayor.
Jackson Lee, who made the announcement while addressing the congregation at City Cathedral Church, joins an already-crowded field of mostly fellow Democrats seeking to succeed Mayor Sylvester Turner, whose second and final term ends this year.
The announcement by Jackson Lee, 73, was livestreamed by the church and shared on social media Monday by the Houston-based Urban Reform Institute.
"Sheila Jackson Lee wants to come home to be your mayor for the City of Houston," she said, addressing herself in the third person. "I will not be able to do it without each and every one of you."
A spokesperson for Jackson Lee did not immediately respond to an email Monday seeking further comment.
Bob Stein, a political science professor at Rice University, said Jackson Lee's entry into the Houston mayoral race figures to reshape it. Others to announce their candidacy for the Nov. 7 election include longtime state Sen. John Whitmire, former Harris County Clerk Chris Hollins, former Houston City Council member Amanda Edwards, current council member Robert Gallegos, attorney Lee Kaplan and former METRO board chair Gilbert Garcia.
Stein said Jackson Lee's candidacy "makes it extremely hard" for Hollins and Edwards, who also are African American, to stay in the race. Stein also said split allegiances among Black voters in Houston could benefit Whitmire, who also is a Democrat but could appeal to conservative voters, particularly if no Republican candidate files in a race that officially is nonpartisan.
"Whitmire still has a clearly dominant role even with Sheila Jackson Lee in the race," Stein said. "And why? There is no other Republican candidate like a Bill King (who lost to Turner in 2015 and 2019)."
Jackson Lee, a native of Queens, New York, served on the Houston City Council from 1990-95 before being elected to represent Texas' 18th Congressional District in Washington. She is serving her 14th term as a congresswoman, having never received less than 70 percent of the vote in a general election.
Per state law, Jackson Lee is not required to give up her seat in Congress in order to run for mayor.
"I hope I've been a humble servant for you for 28 years," Jackson Lee told the church audience on Sunday.