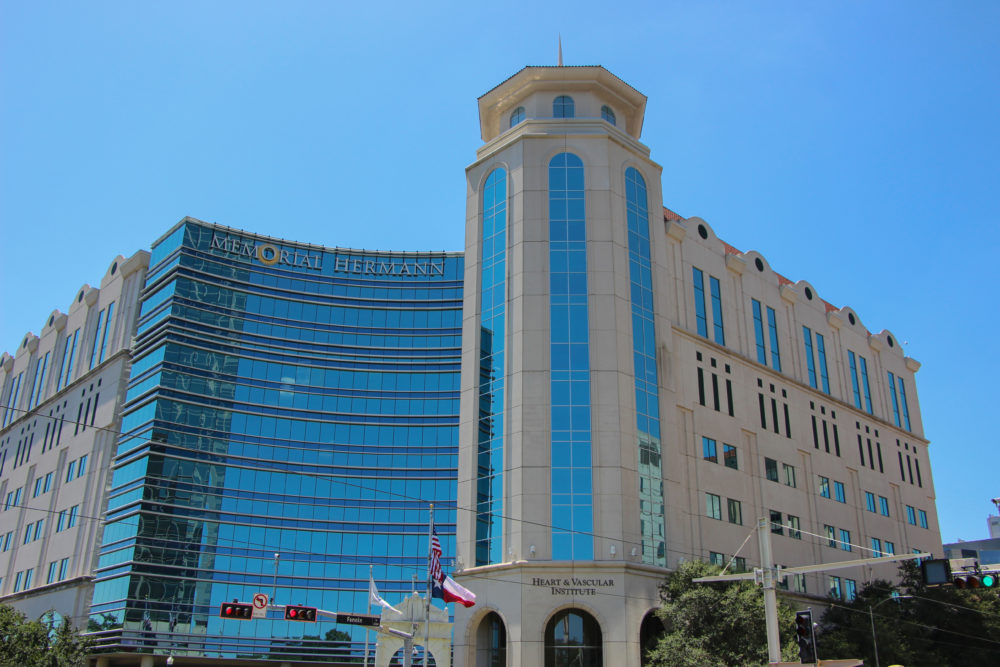 Memorial Hermann Health System patients with Humana insurance plans could be forced to pay out-of-network costs, or find new doctors in order to continue paying in-network prices for medical services, if the two companies cannot work out a contract dispute before the end of the year.
Memorial Hermann, the largest hospital system in the Houston region, said Wednesday it has reached an impasse in negotiations with Humana as their existing agreement is set to expire Jan. 1, 2024. The healthcare provider and its employed physicians have issued termination notices for Humana's Medicare Advantage HMO and PPO networks, Memorial Hermann said in a statement to Houston Public Media.
"Throughout the years, we've developed long-standing partnerships with payors like Humana, and our goal is to ensure that our patients who rely on us for care continue to have in-network access to the Memorial Hermann facilities and providers they know and trust," Memorial Hermann said. "Nothing changes for our patients at this time. They can and should continue to seek care from their trusted Memorial Hermann providers and facilities as they normally would."
Memorial Hermann and Humana, which is based in Louisville, Kentucky, both said Wednesday they remain open to "good faith discussions" in the hopes of striking a new deal and avoiding a network disruption for their mutual customers. Neither company answered questions seeking to determine how many patients could be impacted if the current contract expires without a new agreement in place.
"Humana strives to provide access to a wide range of healthcare providers," the insurance company said in a statement. "We remain open to further, good faith discussions with the Memorial Hermann Health System and its affiliates regarding continued network participation to avoid a network disruption to our members. At the same time, we must ensure our contracted hospitals and physicians provide quality, cost-effective care to keep health coverage and out-of-pocket costs as affordable as possible for our health plan members."
Memorial Hermann also had contract stalemates with Cigna in 2020 and Blue Cross Blue Shield in 2022 before eventually reaching agreements with both insurance companies. The latter standoff resulted in nearly 200,000 patients with Blue Cross Blue Shield plans being temporarily forced out of network before a new deal with Memorial Hermann was reached days later.
If Memorial Hermann and Humana cannot work out a new contract, the healthcare provide said it "participates in several other Medicare Advantage networks, and we are hopeful there are options that may help our patients maintain access to their trusted Memorial Hermann employed and affiliated physicians, facilities and ancillary services."