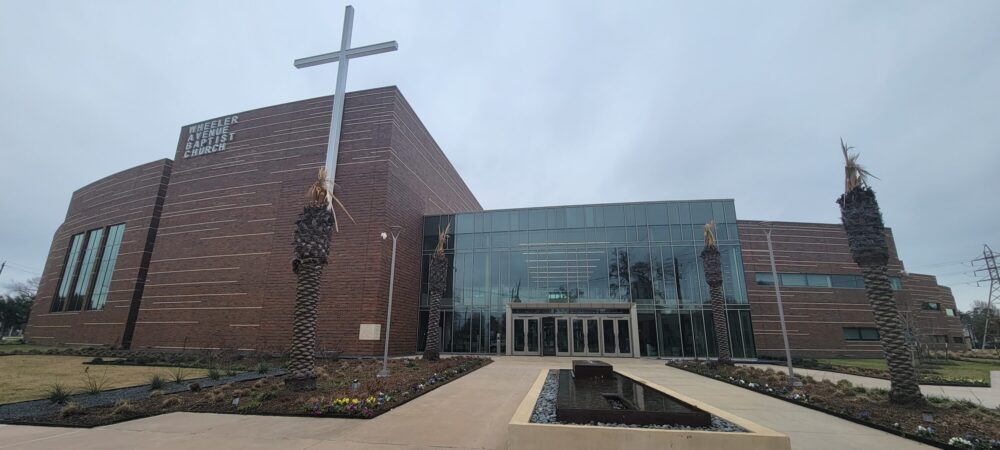 Wheeler Baptist Church is providing its third on-site event for genetic screening and breast cancer tests.
The Susan G. Komen Breast Cancer Foundation partnered with the church, located at 3826 Wheeler Ave. in Houston's Third Ward, in an effort to give breast health information to the Black community through a free event they call "Worship in Pink." It is scheduled for 9:45-11:30 a.m. Sunday, March 12 at the church.
Natasha Mmeje, the director of education and community outreach for the Komen foundation, said Black women are 40% more likely to die from breast cancer than white women.
"Using the safety of a trusted environment, like a church, for some people that is a very trusted environment," she said. "We wanted to see if that shifted the thoughts around genetic counseling and testing for the Black community."
The church and Komen foundation were able to have this event with the help of MD Anderson Cancer Center, which has provided trained professionals on site to ask participants questions on personal and family health history.
"Genetic testing is not recommended for everyone, only those people who are at higher risk," Mmeje said. "For many participants, this was actually the very first time they were offered genetic testing."
Based on previous Worship in Pink events, Mmeje said more than half of the participants were identified as high risk and qualified for the on-site genetic testing. She said this was proof they were reaching out to the right community.
ReShonda Smith is an active member of Wheeler Baptist Church and certified nurse for Worship in Pink. She said she volunteers to give the same support she received when her mother was diagnosed with pancreatic cancer.
Smith has been working at MD Anderson for over a decade and said getting her mother treatment was easier because she had insurance.
"The day of her diagnosis, there were people advocating for my mother," she said. "And I realize that this is not the situation for most people, especially minorities. When you get the diagnosis of cancer, sometimes you don't even know what to do."
Representatives of the Komen foundation also said less than 10% of breast cancers are due to a genetic mutation, but educating people about their risk could help take steps to prevent breast cancer.
In the past, Wheeler Baptist Church has offered health fairs, mental health symposiums and food drives. Smith said the church tries to reach out to the community often for blood pressure or glucose checks as well.