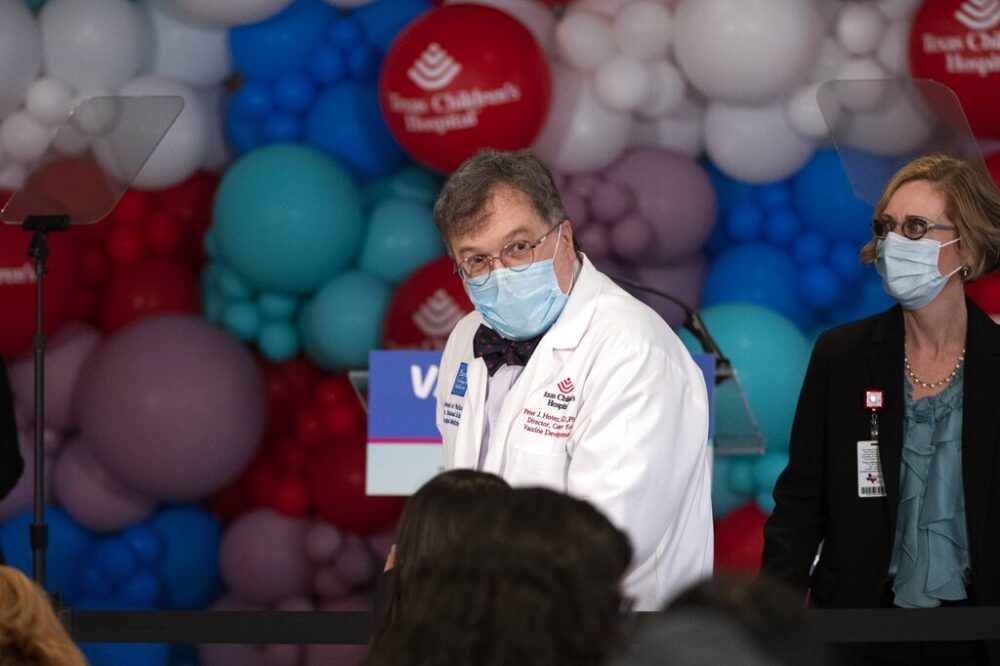 Houston vaccine expert and scientist Dr. Peter Hotez was the target of intense online attacks that culminated with two people showing up at his home Sunday, he said.
"Ugh I just was stalked in front of my home by a couple of antivaxers taunting me to debate RFKJr," Hotez tweeted. "Of course I was looking my Sunday best in our brutal heat wave. What is it with people?"
The online attacks against Hotez began after a podcast hosted by Joe Rogan and featuring Democratic presidential candidate and anti-vaxxer Robert F. Kennedy, Jr. was posted at the end of last week.
Hotez tweeted a story critical of the podcast and the false claims the episode contained, unleashing even more attacks. Rogan upped the ante by offering Hotez $100,000 to come on his podcast and debate Kennedy.
The back and forth dominated Twitter over the weekend, with owner Elon Musk joining in the pile-on against Hotez.
The harassment left the online world on Sunday morning when a man recorded himself confronting Hotez outside the doctor's Houston home. The man posted the video to Twitter.
The man later claimed he tried to turn himself in to Houston police, but that could not be independently verified.
Hotez told MSNBC on Sunday that he's dealt with harassment before from anti-vaxxers, but this incident had been challenging for him.
"You know, the attacks from the anti-vaccine lobby do come in waves. And this time, though, it's been one of the tougher ones. Because, as you pointed out, the physical stalking and the incessant threatening emails," Hotez said in an interview with Mehdi Hasan.
"Let's face it. When you have RFK Jr. and Joe Rogan and Elon Musk all tag-teaming, those tres hombres at the same time ... That probably includes just about every follower on Twitter. So, it's pretty overwhelming," Hotez said.
Hotez is the co-director of the Texas Children's Hospital Center for Vaccine Development and gained national prominence during the COVID-19 pandemic as an expert who made countless media appearances explaining vaccine research and advocating for Americans to get the COVID-19 vaccine.
Hotez is also a professor at Baylor College of Medicine and Dean for the National School of Tropical Medicine at Baylor College of Medicine.
Hotez tweeted Sunday night he has no plans to debate Kennedy, even with all the harassment he's received.
"Science is not something that is typically debated like say 18th enlightenment philosophy or political issues," he said.