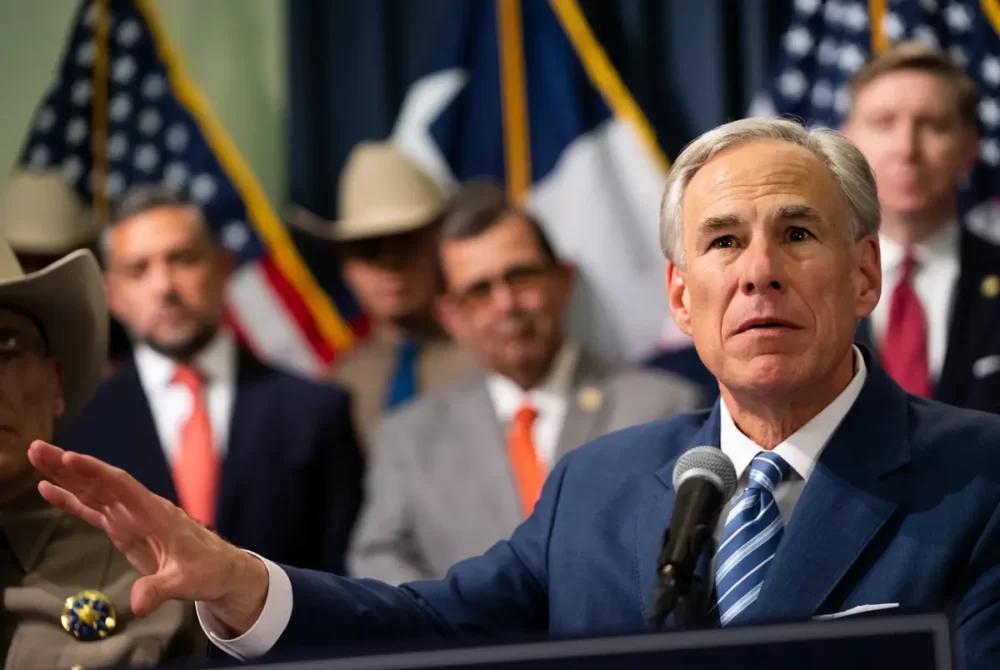 Gov. Greg Abbott said Monday he will not renew Texas' long-running COVID-19 disaster declaration later this week after he signed a law that bans local mandates related to the pandemic.
Abbott has kept the disaster declaration in place since the early days of the pandemic in 2020, despite some pushback in his own party. He has maintained that he needed the declaration to support his executive orders prohibiting local COVID restrictions, and he had promised to lift the declaration once lawmakers codified those orders.
Earlier this month, Abbott signed into law Senate Bill 29, which prohibits local governments from requiring masks, vaccines or business shutdowns in response to COVID-19. The law goes into effect Sept. 1.
"I was seeking legislation this session that would override those local jurisdictions before I took down my disaster declaration," Abbott said at an unrelated news conference Monday in Austin. "They passed that legislation and, as a result, when the disaster declaration comes up for renewal later on this month, I will not renew it."
Abbott had made banning local COVID mandates an emergency item for the regular legislative session that wrapped up late last month. While SB 29 made it to Abbott's desk, some Republicans say it does not go far enough because it does not extend to private entities. Legislation to do that died in the House during the regular session.
Republicans like state Rep. Brian Harrison, R-Midlothian, unsuccessfully pushed during the regular session to pass a more sweeping ban on COVID vaccine requirements. Harrison tweeted that it was "great" Abbott would end his disaster declaration but added that "because the House failed to act, COVID vaccine mandates still exist & Texans can still be forcibly vaccinated or fired."
Texas appears to be the last state with a broad COVID-19 disaster declaration, according to a tracker compiled by the National Academy for State Health Policy and last updated on May 18. At the time, New York had a disaster declaration in place specifically for "healthcare staffing shortages."
Abbott's last 30-day renewal of Texas' disaster declaration was May 15.
---
Go behind the headlines with newly announced speakers at the 2023 Texas Tribune Festival, in downtown Austin from Sept. 21-23. Join them to get their take on what's next for Texas and the nation.
This article originally appeared in The Texas Tribune at https://www.texastribune.org/2023/06/12/greg-abbott-covid-disaster-renew/. The Texas Tribune is a member-supported, nonpartisan newsroom informing and engaging Texans on state politics and policy. Learn more at texastribune.org.