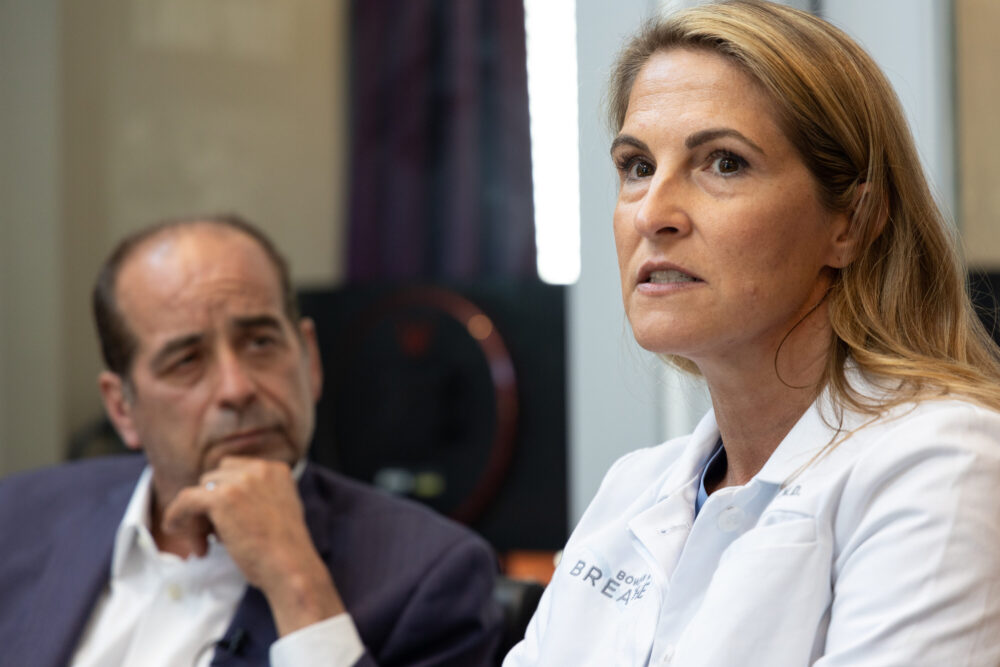 A judge dismissed a $25 million defamation lawsuit filed by a former doctor at Houston Methodist Hospital, which publicly criticized her by saying she spread misinformation on social media about COVID-19 treatments and vaccinations.
Dr. Mary Bowden, who had worked for the health system as an ear, nose and throat specialist, sued the hospital as well as its president and CEO in July of last year, after she had been suspended for her remarks and subsequently resigned. Judge Mike Engelhart of Harris County's 151st District Court dismissed the lawsuit on Tuesday based on a motion made by defense attorneys.
Houston Methodist said in a statement that Bowden was ordered to pay the defendants' attorney fees.
"We can now put this behind us and continue to focus on our patients, employees and community," Houston Methodist president and CEO Marc Boom said in a statement. "As health care workers, we have a sacred oath to 'do no harm," and part of that oath means doing everything possible to prevent the spread of misinformation that is harmful to our community."
The attorneys representing Bowden in the case, Steven Biss and Madhu Sekharan, did not immediately respond to an email Wednesday seeking comment. The Houston Chronicle reported that Bowden said she planned to appeal the judge's ruling in a Tuesday post to her Twitter account, which has more than 149,000 followers and is protected from public view.
Bowden alleged in her lawsuit that Boom and Houston Methodist, which was the first major healthcare system in the United States to require its employees to receive COVID-19 vaccines, retaliated against her and did not afford her due process when it spoke out against opinions she had shared on social media. Bowden expressed opposition to the vaccines as well as vaccine mandates and touted ivermectin, an antiparasitic drug, as an effective treatment for COVID-19, according to the lawsuit.
Bowden alleged that the public comments the hospital made about her on social media – such as saying her opinions were "harmful to the community" and that she was "spreading dangerous misinformation which is not based in science" – damaged her reputation and led to public ridicule as well as financial injury.
Ivermectin has not been approved to treat or prevent COVID-19 by the U.S. Food and Drug Administration, which has cautioned against potential risks associated with its use for those purposes. Attorneys for Houston Methodist argued in court filings that medical evidence supports its criticism of Bowden as it pertained to her opinions about COVID vaccines.
"During the heart of the pandemic, Dr. Bowden had her privileges suspended by Houston Methodist for spreading false information that was dangerous to the public and other inappropriate behavior," the hospital said in a statement. "In her lawsuit, Bowden claimed that she was defamed by Houston Methodist for correcting her admittedly false statement that the hospital turned away unvaccinated patients."
During the heart of the pandemic, Dr. Bowden had her privileges suspended by Houston Methodist for spreading false information that was dangerous to the public and other inappropriate behavior. In her lawsuit, Bowden claimed that she was defamed by Houston Methodist for correcting her admittedly false statement that the hospital turned away unvaccinated patients."