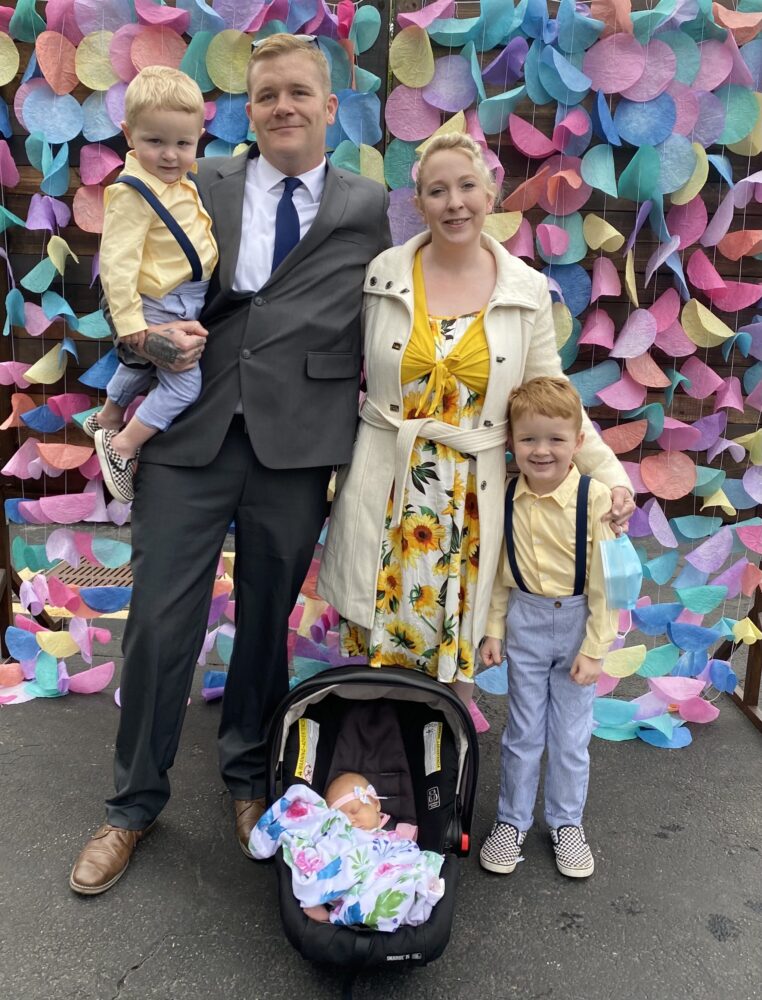 When Jackson Everett, 6, was infected by COVID-19 in January 2021, his parents didn't worry much. His symptoms looked like a regular cold — a runny nose for the most part. But a few weeks later, while he was playing at a local park, his mother Alyssa said something strange happened.
"Maybe two to five minutes (later), he came back and goes, 'Mom, my chest really hurts,'" Alyssa Everett said. "It was a very unusual thing for a 5-year-old."
In the coming weeks, Jackson started to complain about headaches.
These warning signs looked familiar to Alyssa. For the past few months, she had been suffering from long COVID after being discharged from the ICU in 2020. She caught the virus while pregnant with her third child. On top of that, she's a paramedic — a job she has since had to leave due to the persistent symptoms plaguing her.
For more than 20 months, Jackson has been dealing with long COVID symptoms like his mom.
"(I feel) bad," Jackson said in a recorded conversation with his mom. "Sometimes I find it hard to breathe. Sometimes I feel like I'm getting hit by a bus. Sometimes I feel like I can barely walk."
Headaches, chest pain and low energy have taken him out of karate and some of his favorite activities. Alyssa said he used to be a very active kid who could run for an hour straight.
"There are times where it's easy to get really depressed about it," Alyssa said. "We talked about going to waterpark this last summer and he was like, 'You know, mom, that sounds like I'd be really tired.'"
Close to five percent of Texas children are experiencing long-term symptoms after a COVID-19 infection, according to a recent survey by UTHealth. The study said 82 of 1,813 volunteers were reporting loss of taste and smell, fatigue or cough for anywhere between four and 12 weeks after.
"You might say 'That's not too many,' but if you're a parent of one of these children it's a big deal," said Sarah Messiah, the primary author of the study. "(Long COVID) is brand new. You can't necessarily walk into your pediatrician's office and there's a clinical diagnostic test that can say definitively 'Yes, your child has long COVID' or 'No, they don't have long COVID.'"
Dr. Kristen Sexson-Tejtel, who works at the long COVID Clinic at Texas Children's Hospital, believes that pediatric long COVID is underdiagnosed. The main way that families find their way to the clinic is by a referral from a pediatrician — something lots of kids in Texas go without given the state's high uninsured rate.
Another challenge is that kids often aren't believed.
"A lot of these kids have kind of been pushed off to the side and hear, 'Well, it'll get better just give it some more time," Sexson-Tejtel said. "It usually does get better, but it can take quite a long time."
She hears stories like Jackson's all the time. Common symptoms at the clinic are fatigue, headaches, brain fog, mood changes, heart palpitation and chest pain.
"It's truly life changing," Sexson-Tejtel said. "You know, going from a normal healthy child to someone who can't walk up and down the stairs or can't get out of bed in the morning because they get so dizzy. It's really hard for them to manage."
For the kids at her clinic, these symptoms can be debilitating.
"They just can't concentrate as well, their grades go down if they're in school." Sexson-Tejtel said. "If they're a track runner, they can't get quite back to where they were before they had COVID."
Most kids in the long COVID clinic had a mild or asymptomatic COVID infection. They weren't hospitalized, nor did they have underlying conditions.
"They're just run-of-the-mill, everyday kids," Sexson-Tejtel said. "I'd say most of them are previously healthy kids. Many athletes, many normal kids."
There is a dearth of research on what is happening in the body regarding long COVID. Dr. Ricardo Mosquera, who runs the pediatric clinic at UTHealth Houston COVID-19 Center on Excellence, said there are two running hypotheses — either the virus is remaining in the body or the immune system is producing too much inflammation.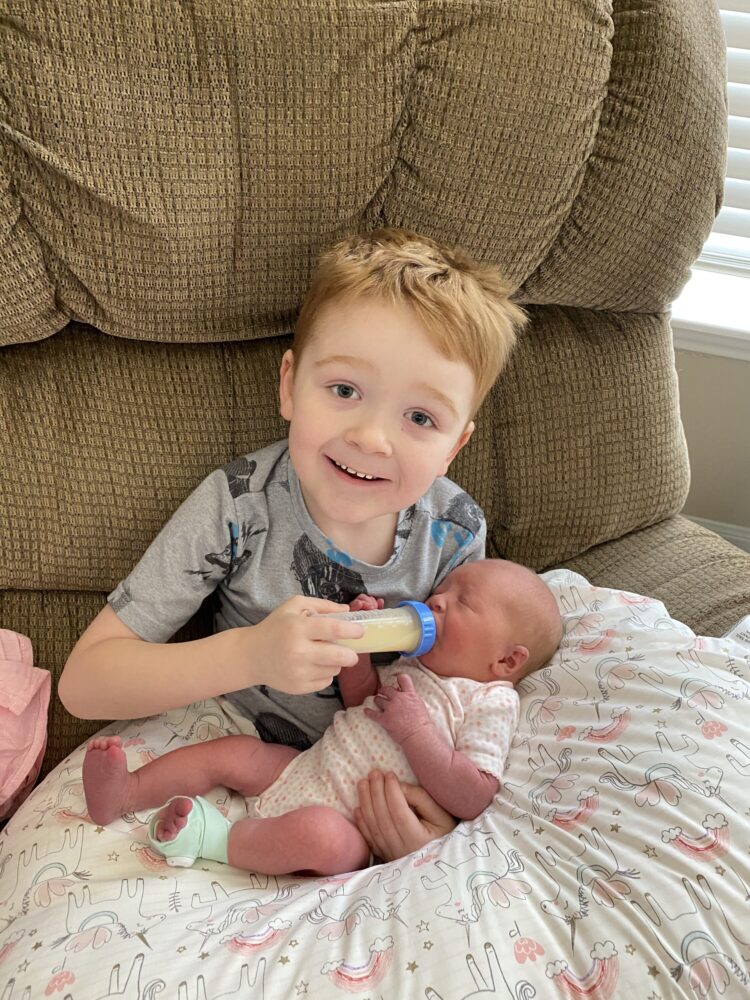 This means that doctors are treating the symptoms rather than the root cause of long COVID.
"We don't have a specific treatment for post-COVID symptoms," Mosquera said. "All the studies have been focused on describing the symptoms, but not specifically on treatment, medication and pharmacologic interventions."
Despite the lack of long COVID-specific treatments, most children recover from the illness and the symptoms lessen or go away entirely.
"I think most of my patients go back to their baseline," Mosquera said. "In some other cases, they have persistent symptoms but milder. And there are patients that still have the symptoms for some time, some for one year."
Jackson Everrett has three medications and an inhaler. His mom said his chest pain attacks have become less frequent with these treatments.
The family, however, feels that homeschooling the 6-year-old boy is still the right choice for him.
"Earlier this year, we had probably a month where he just didn't do very much, he didn't feel well" Alyssa said. "And I think about if he had been in public school, he wouldn't have had the option to take a whole month and and try to rest."
On top of the early years of the pandemic, her son has yet to attend in-person school.
Alyssa said she has concerns about how long COVID will not just impact his physical health, but his development during crucial early years.
"Sometimes we do go to the park or birthdays — things where we know he'll overexert himself," Alyssa said. "We just make sure to give him space to rest around those events and to take it easy the day before."
She and her husband make an effort to give him as normal a childhood as possible. They teach skills to help him navigate his illness.
"We do try to still have him be around other kids to develop socially and emotionally," Alyssa said. "I hope it isn't a long term social and emotional handicap, but if it is, I hope that he has the skills that he needs."