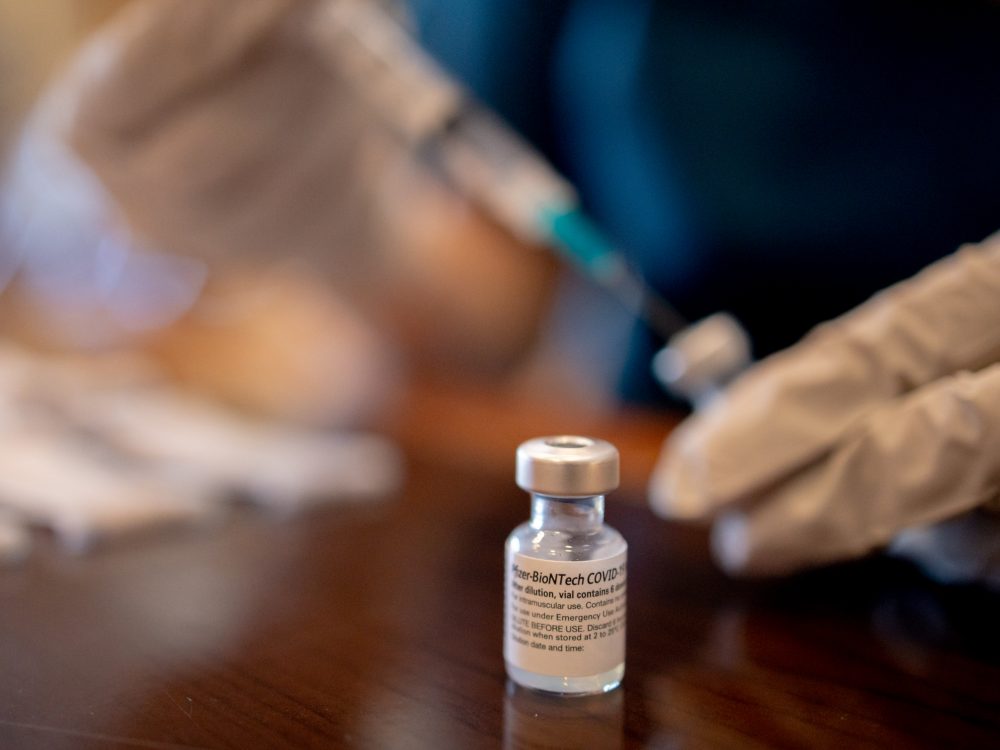 Harris County Judge Lina Hidalgo announced Thursday the rollout of Pfizer COVID-19 booster vaccines is underway as the county waits for more Moderna doses to come in.
Houston Public Health has received 600 doses of updated COVID-19 vaccination boosters and wants more. Dr. David Persse, Chief Medical Officer for the City of Houston, says 300 Moderna boosters are available for those 18 years or older, and 300 Pfizer doses are ready for those 12 and up.
The reformulated vaccines have been updated to fight the virus more effectively.
"So with BA.4 and BA.5 coming out it should provide an even more specific (target) to the virus that's circulating today," Persse said. "The original vaccine was targeted towards the original strain of the virus. While that gave decent protection, the new vaccine will give better protection."
The City of Houston has nearly 20 centers and multi-service centers ready for walk-ins and appointments.
"No vaccine is going to absolutely, 100 percent prevent anyone from being affected, but once you get all your vaccinations you become far less ill," Persse said. "We've seen a dramatic drop in people who require hospitalizations and are dying."
Hidalgo added she believes Harris County is turning the page on this phase of COVID-19, which has led to a redesigned COVID data hub for the county.
"We will now have a COVID community level system versus a threat level system," Hidalgo said. "It will be a three-tiered system: low-green, medium-yellow and high-orange. It will use case rate, hospital admissions, and ICU to determine how widespread COVID transmission is in our community."
Despite a recent surge in COVID-19 cases, Hidalgo says hospitalizations remain low.
"I'm confident that if we do our part, like so many other challenges that we face in Harris County we can lead in this effort," Hidalgo said. "But it's about all of us working together."