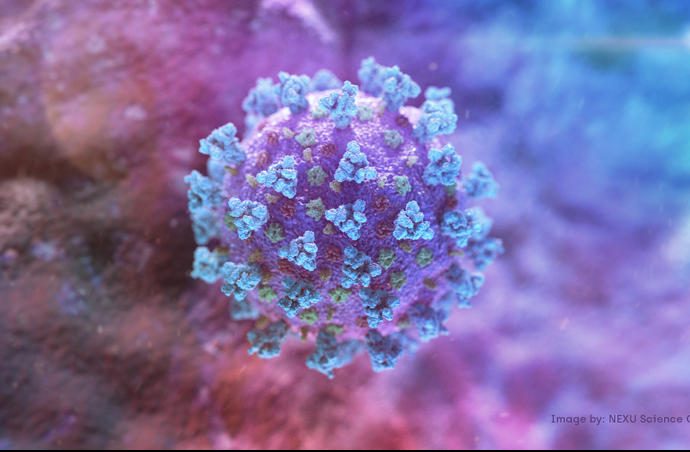 TODAY IN HOUSTON | Start your day with Houston Public Media's newsletter
It's been one year since Houston Public Media began its ongoing COVID-19 coverage. Click here to see more of our coronavirus news and resources.
It's been roughly one year since the coronavirus hit Greater Houston.
In that time, more than 3,000 people in Houston and Harris County have died from COVID-19, and more than 40,000 Texans have died due to the virus.
The development of a vaccine has brought hope to many that the end of the pandemic is near, but we're not there yet. The Houston Health Department is still reporting hundreds of new cases each day, and just a fraction of the population has access to a vaccine.
Over the last year Houstonians have lost loved ones. People have missed out on birthdays, graduations, retirements, and marriages. Many have lost jobs and financial security.
This week, it will be one year after the Houston Livestock Show and Rodeo was shut down due to a new and emerging threat — a highly contagious virus spreading through the community — and it has been canceled again for a second straight year, because of the ongoing pandemic.
In that time, we've also experienced disaster. Most recently, Houston and the state of Texas was hit with a deadly winter storm that left millions without power for days.
Houstonian Angela Blanchard is an expert in long-term disaster recovery and President Emerita and former CEO of the nonprofit community development organization BakerRipley.
She spoke with Houston Public Media about what the city has learned, and continues to learn, through these compounding disasters.
The below interview has been edited for length and clarity.
This last year has been different than any one we have experienced collectively, and I'm wondering if you can just start by talking about what things look like one year into the pandemic?
Part of what we're seeing now as people come to this kind of reckoning of a year later, a year passed, making these tough decisions, is that people are tallying up the losses. And it's just a part of our conversation now to kind of consider whether that person lost someone really important. Instead of just saying, "how's your mom?" we think "did they lose their mom?" Instead of saying, "how is work?" we think first, "do they still have a job?" So the losses are really coming into focus now, both those that are temporary and the permanent ones.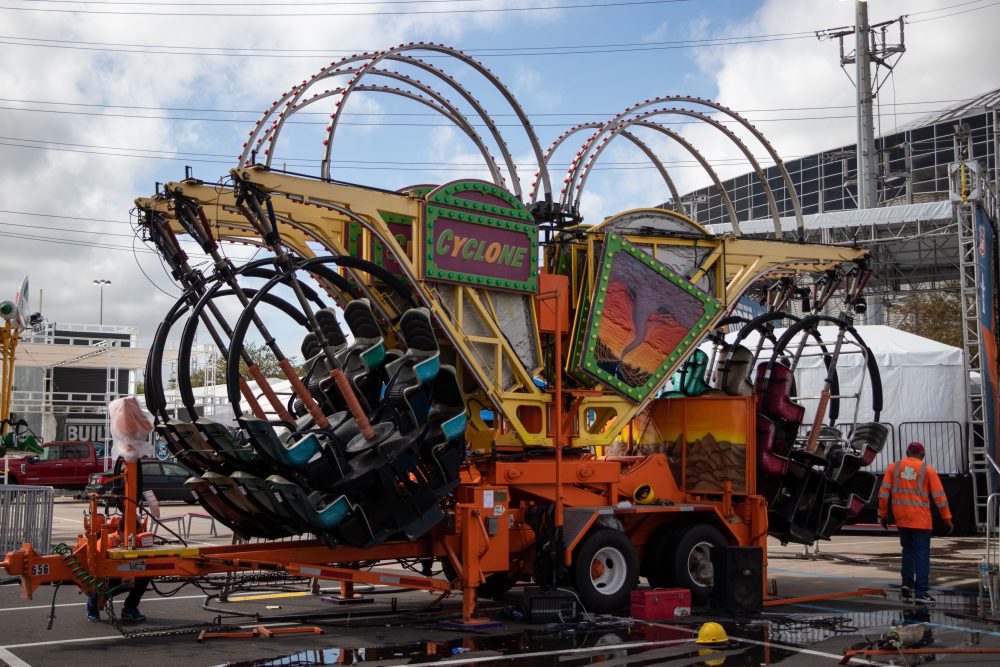 For a lot of Houstonians, the pandemic became reality when we lost out on a big community event, when the Houston Rodeo was shut down. And then soon after that, we had the stay-at-home orders issued. And now a year later, we've learned that the rodeo has been canceled again, still because of the pandemic. I'm wondering, how does that impact a city when we lose such a symbolic and community-oriented event for two years in a row?
These losses of rituals are pretty profound, because the rituals are bound up with identity. We know the Houston Livestock Show and Rodeo could not be more bound up with the identity of Houston, with the identity of Texas. Rituals are where we practice what matters to us and go through the motions again and again to remind ourselves of what's important.
In addition to the pandemic, we've seen other traumatic events happen over the last year. And that includes, most recently, the deadly power and water outages. I'm wondering how those traumatic events, one after the other, really impact a community.
This is a compounding situation. I've named this the "Era of Upheaval" for this region, because it's been a series of floods and hurricanes and plant explosions and a pandemic and a freeze — we are moving from disruption to disruption to disruption without sufficient time in between for restoration. So our thinking shifts to a protective survival mode of thinking, our basic needs modes of thinking, hard to anticipate and embrace a future that can seem so easily snatched away.
What are some of the lessons that Houston is learning during this pandemic that you hope will carry into the future?
We tend to be so good at tackling tough things that we continue to just go forward meeting one tough thing after another. And it is maybe even a little past time we allowed ourselves the opportunity to reflect. Yes, we powered our way through it. But what does it tell us about the future, that we literally tapped out every source of volunteer help and support and supply? What should we learn from this? How should we think differently in order to be better poised for the next event?