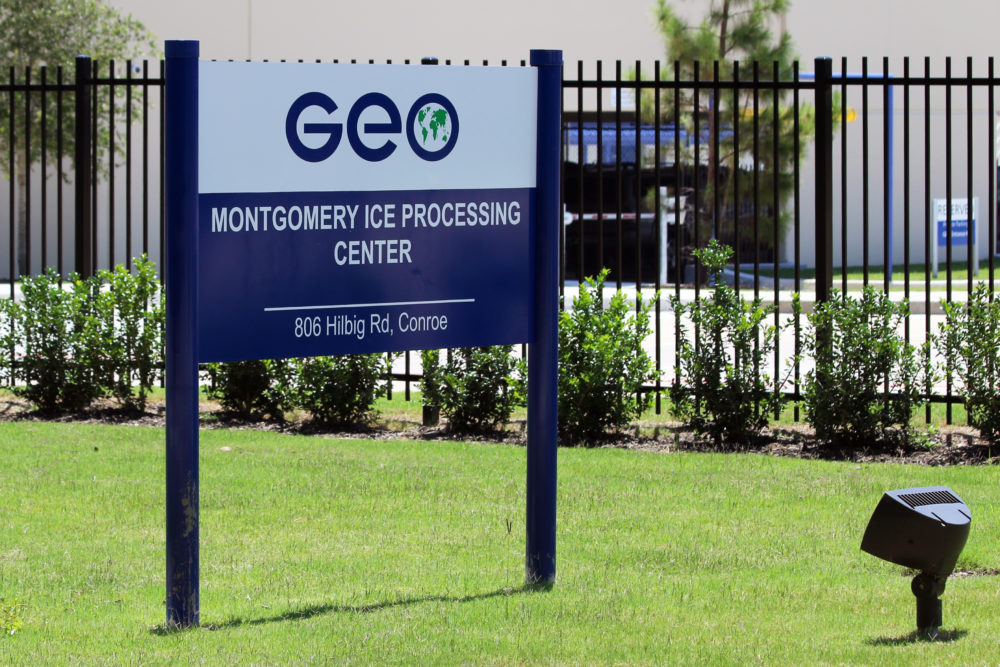 Immigrant detention centers in Texas and across the country have failed to protect people from COVID-19 and comply with their own safety standards, according to a new report.
The study, by the group Physicians for Human Rights, relied on interviews with 50 formerly detained migrants who were at facilities in Texas and 11 other states during the spring and summer of 2020.
"Historically, ICE has failed to meet its own health and safety standards," researchers wrote in the report. "ICE's adherence to its own COVID-19 safety standards has been equally poor to date."
The report found 96% of detainees were less than six feet from someone else while sleeping — 80% were less than six feet apart in their eating area. Half said newcomers weren't quarantined before moving in with the rest of the detainees.
Nearly half of all migrants didn't have access to soap at one point in detention. Many resorted to using shampoo and one person even used toothpaste to try and wash their hands. Just 18% reported access to hand sanitizer.
The report also identified failures in COVID-19 screening procedures.
"When people are being asked about symptoms it appears that those symptoms are largely being ignored or people are continuing to go back to their large group settings and probably spreading COVID," said Harvard Medical School instructor Dr. Katie Peeler, who authored the study.
Multiple migrants detained in Houston-area facilities previously told Houston Public Media they experienced substandard medical care, including being denied COVID-19 tests despite exhibiting symptoms.
The report also showed that most migrants — 85% — found out about COVID-19 through television, not detention guards or medical staff.
More than half of the formerly detained migrants who made complaints about their care also said they experienced retaliation from detention staff after doing so.
In response to the report, ICE officials issued a statement explaining COVID-19 protocols, which they said included, "reducing the number of detainees in custody by placing individuals on alternatives to detention programs, suspending social visitation, incorporating social distancing practices with staggered meals and recreation times, and through the use of testing, cohorting and medical isolation."
Immigration authorities have released tens of thousands of detainees from their facilities under COVID-19 protocols and as the result of litigation.
ICE is currently reporting 94 active COVID-19 cases in facilities across Texas.