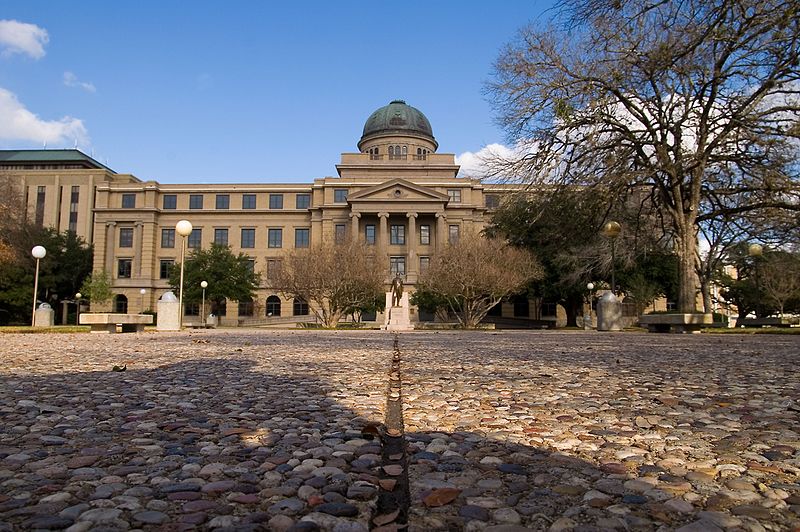 This is part of Houston Public Media's ongoing coronavirus coverage. Click here to see more of our coronavirus news and resources.
TODAY IN HOUSTON | Start your day with the Houston Public Media newsletter
Updated 5:09 p.m. CT Wednesday
Production for two vaccine candidates has begun in College Station, as part of Operation Warp Speed, the federal government's investment in COVID-19 vaccine development and manufacturing.
Over several months, Texas A&M's Center for Innovation in Advanced Development & Manufacturing has been expanding capacity for large-scale production. Subcontractor FUJIFILM Diosynth Biotechnologies will produce the antigen portion of the Novavax vaccine candidate, which is currently in phase 3 clinical trials in the U.S. and Mexico.
Pfizer and Moderna, the two already authorized for emergency use, utilize mRNA technology. The Novavax candidate is a protein-based vaccine.
"It's more a traditional vaccine," said Jay Treat, Chief Manufacturing Officer at A&M. "It's not the same type that would be produced in eggs like the flu. It's produced in cell cultures, very similar to what you might see if you like craft beer and you saw these big tanks in a craft beer factory."
Texas A&M did not disclose the second vaccine under production. The University system previously revealed they had been working with pharmaceutical company Sanofi as well as Novavax.
Treat said these efforts required the resources and collaboration of many different partners.
"From my standpoint, I'd really like to see something like Operation Warp Speed continue (after the pandemic)," Treat said. "It made all the federal agencies, state agencies and public-private partnerships really cooperate together to make this work. My gut feeling is we're going to need those kinds of things to continue to occur in the future."
The project has added about 260 positions in the College Station area. Treat said that drug manufacturing in a relatively new industry in Texas.
"This is a good example of diversifying the Texas economy," Treat said. "We're mostly petrochemicals and every time we bring in different industries, it helps shield us from recession."
—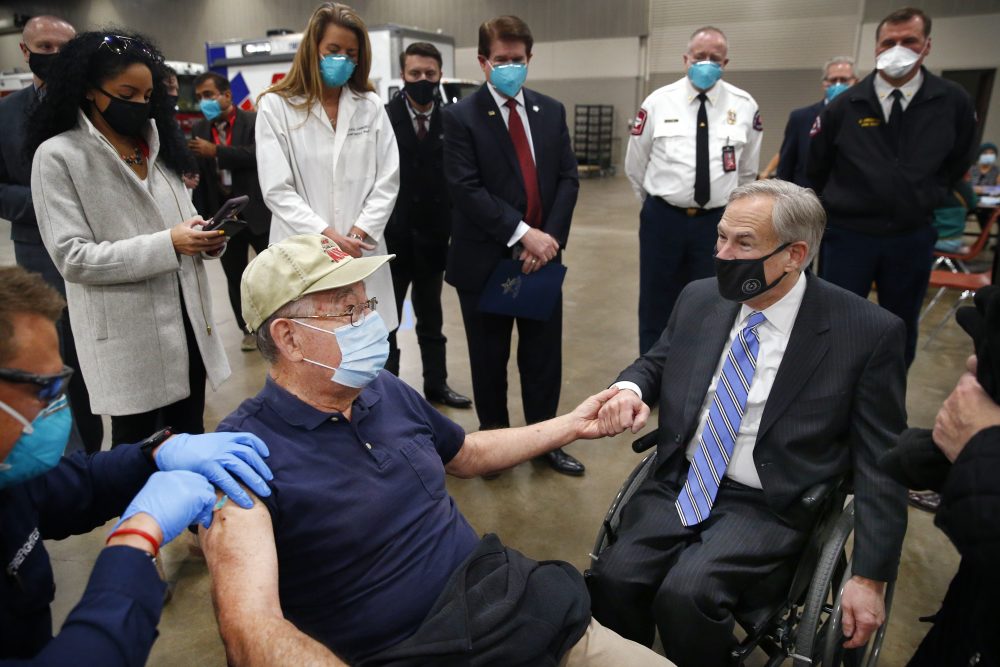 Updated 5:27 p.m. CT Tuesday
Mayor Sylvester Turner's announced plans to open a "mega site" to treat COVID-19 patients remained up in the air Tuesday, thanks to uncertainty stemming from Texas' sporadic vaccine rollout.
The city had hoped to officially open its site at Minute Maid Park this past weekend, but later announced it did not get its next shipment of doses in time. The stadium was instead set to be used as a one-day replacement for its standard site at Bayou City Event Center, which was booked for an unrelated event.
Then the Houston Health Department unexpectedly received 8,000 doses of the Moderna vaccine Friday morning, and the city quickly opened 1,000 new appointments. In total, nearly 4,000 people were vaccinated at Minute Maid Park on Saturday.
It was a bit of good fortune. But Mayor Sylvester Turner stopped short of announcing plans to open those sites again this coming weekend, citing a lack of clarity on whether the city will receive its next shipment in time for this weekend's planned sites.
"We're seeking clarification," Turner said. "We don't know whether or not we're gonna get another shipment this week, or whether or not that 8,000 they sent to us on Friday was intended for this entire week."
That clarification came Tuesday, when the Texas Department of State Health Services confirmed this week's shipment was indeed sent a few days early.
Mary Benton, a spokeswoman for the mayor, said the city was providing doses of the vaccine as quickly they arrive. Since the city began its vaccinations, registrations have been filled so quickly that there are no new available appointmets through January.
Benton also confirmed that Houston will continue to plan for two new large-scale sites this weekend, though it is again dependent on supplies from the state.
"We hope to receive additional vaccine (probably next week's allotment) later this week to use at mega sites(s) this weekend," Benton wrote in an email. "However, Mayor Turner clearly stated the weekend goal depends on vaccine supply."
The news comes after the city of Houston was named a "vaccination hub" by the Texas Department of State Health Services on Sunday. The city joins 27 other hubs across the state, and is expected to receive additional vaccine supply in the coming weeks.
—
The original story is below.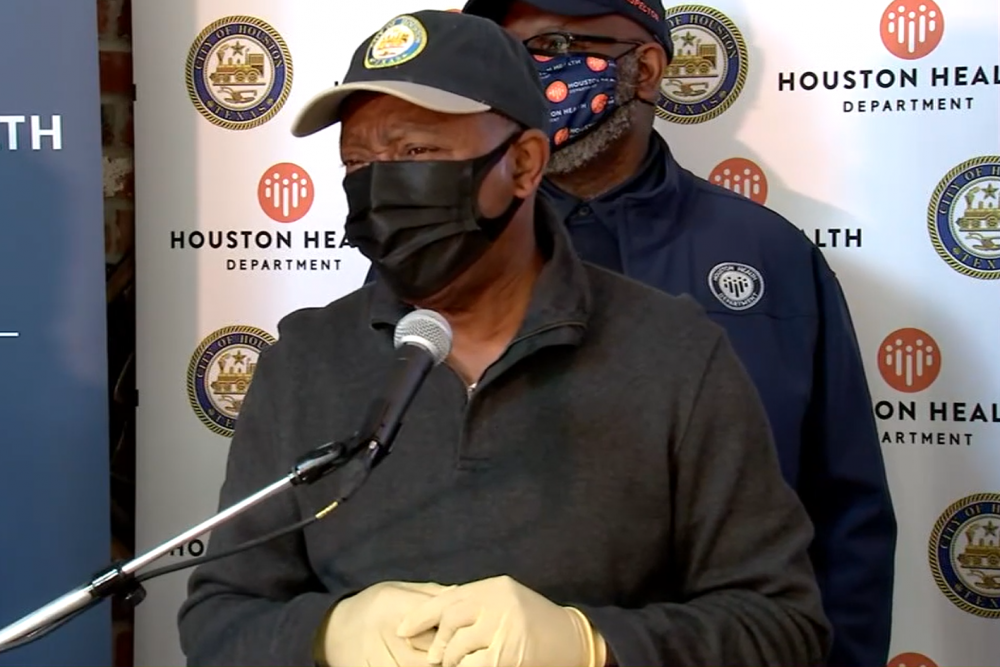 Texas is sending more than 26,000 doses of COVID-19 vaccines to the Houston area, as part of its push to focus its efforts on 28 "vaccination hubs" across the state.
Harris County Public Health will receive 8,000 doses, Houston Health Department will receive 8,000 doses, and Houston Methodist Hospital will receive 10,725 doses out of the state's 158,825 allottments, according to the Texas Department of State Health Services. Another 38,300 doses will go to other providers across the state, the Texas Tribune reported. Fort Bend, Montgomery and Galveston counties were left off the state's list.
In Houston, those doses will likely go to a planned "mega site" that Mayor Sylvester Turner announced last week was on the way. That site is not yet operational, but on Saturday, the Houston Health Department opened operations at Minute Maid Park in partnership with the Houston Astros, as a one-day replacement for the city's current vaccination clinic in the Bayou City Event Center, which was closed for an unrelated event.
The city has not yet made any announcements on the future of the site.
Health workers at Minute Maid vaccinated about 3,600 people Saturday, according to the Houston Health Department. As of Sunday, the city had received a total of 22,150 doses, 14,297 doses of which had been administered at Minute Maid, Bayou City Event Center and four health centers. The health department said it also transferred 1,900 doses to other providers.
As of the morning of January 10, we've received a total of 22,150 doses of COVID-19 vaccine and administered 14,297 doses at locations including Minute Maid Park, Bayou City Event Center and our four health centers. We also transferred 1,900 doses to other providers. #hounews pic.twitter.com/hyX0Ctv19k

— Houston Health Dept (@HoustonHealth) January 10, 2021