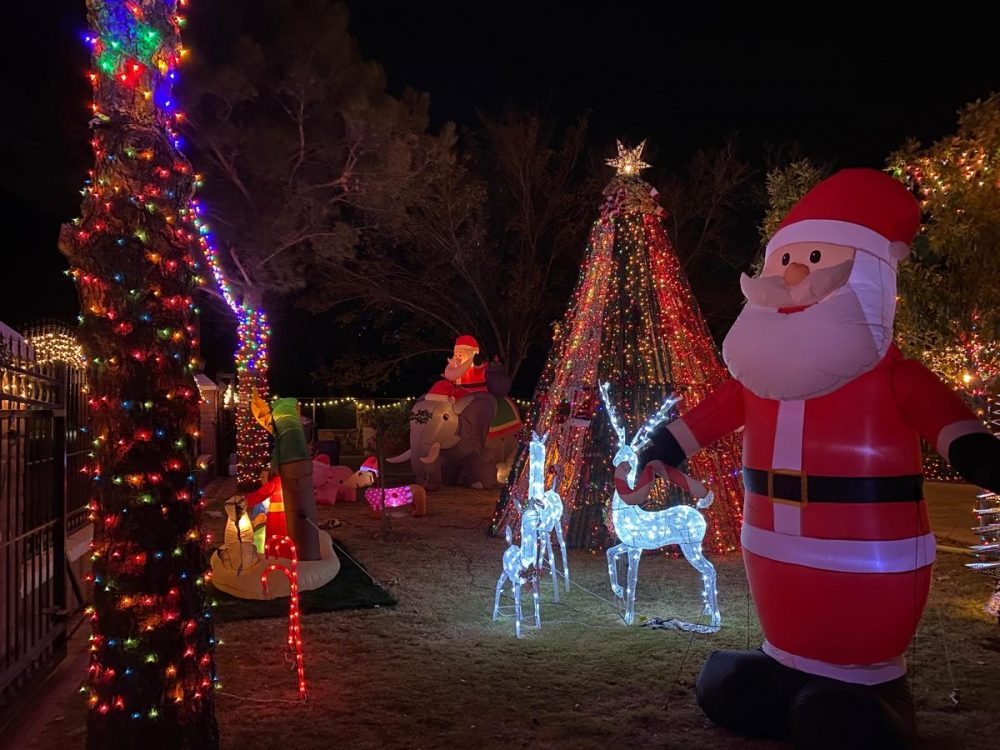 The holidays during the pandemic are filled with anxiety and heartache that extends to both sides of the border. In Juarez, the Castillo family is in mourning confronting the first Christmas without their patriarch. "He had this gift of helping others," said Michell Castillo remembering her father.
In El Paso COVID-19 nearly claimed the Perez family matriarch. "We're terrified," said Jennifer Perez about the current deadly surge in cases. Her mother was sickened by COVID this summer.
"I almost died," said Inocencia Perez.
The Perez family is determined to celebrate the holidays and put up their massive Christmas display right after Halloween to brighten spirits.
"We decided to do it early just because it's just been a hard year for everyone," Jennifer Perez said. The decorations include twinkling lights, big inflatable characters and a Christmas tree.
The contrasting scenes are but a snapshot of the grief, heartbreak and hope in this binational community experiencing the worst spike in cases since the pandemic started. Juarez is about to top reach 2000 deaths with hundreds more suspected but not included in the official count.
In El Paso at least 905 people have died with nearly 490 additional deaths under investigation. Health authorities warn holiday gatherings could become super spreader events.
The Perez family downsized their in-person celebration to include only members of their household. Even so, they and so many families face additional challenges in trying to contain the virus.
At their home 19-year-old Jennifer, her 17-year-old brother Jorge and their parents live under one roof. Both teens attend classes remotely and they, along with an older brother, are involved in the small family-owned construction company which employs essential workers who remain on the job during the pandemic.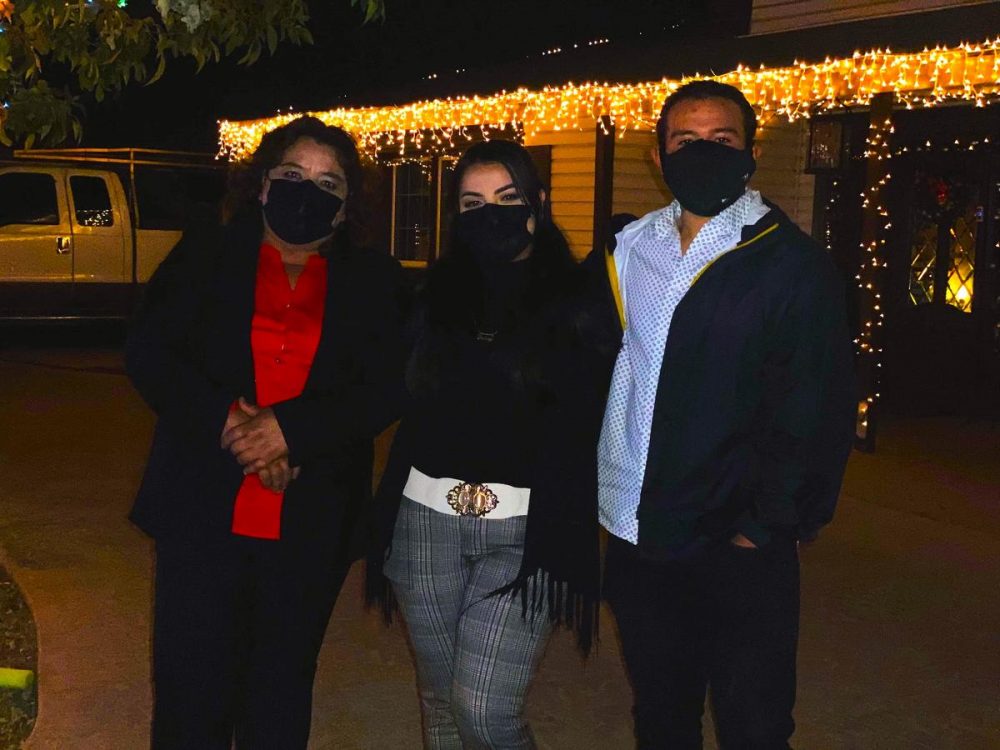 "We're very paranoid. We Lysol everything. It's hard because we have different ages," said Jennifer Perez. Their 65-year-old father has diabetes, which put him at higher risk when their mother got COVID in July.
Inocencia Perez tells people who don't believe the virus is that bad, "It exists. Many people are dying. This pandemic is very strong." She wants families to be conscientious this holiday season.
Dr. Armando Meza, chief of infectious Diseases at Texas Tech Health Sciences Center in El Paso is also emphasizing that message.
"Families in the Hispanic population where we really like to meet, and we like to hug each other and interact and all that, it is an unfortunate situation because it puts us at a very high risk for becoming infected," said Meza. He knows that family dynamic well. He has relatives in both El Paso and Juarez.
While strong families are the backbone of border communities, those bonds can also increase the risk for COVID. The virus can spread like wildfire through large extended families. "The social network that we're still under is so powerful," said Meza.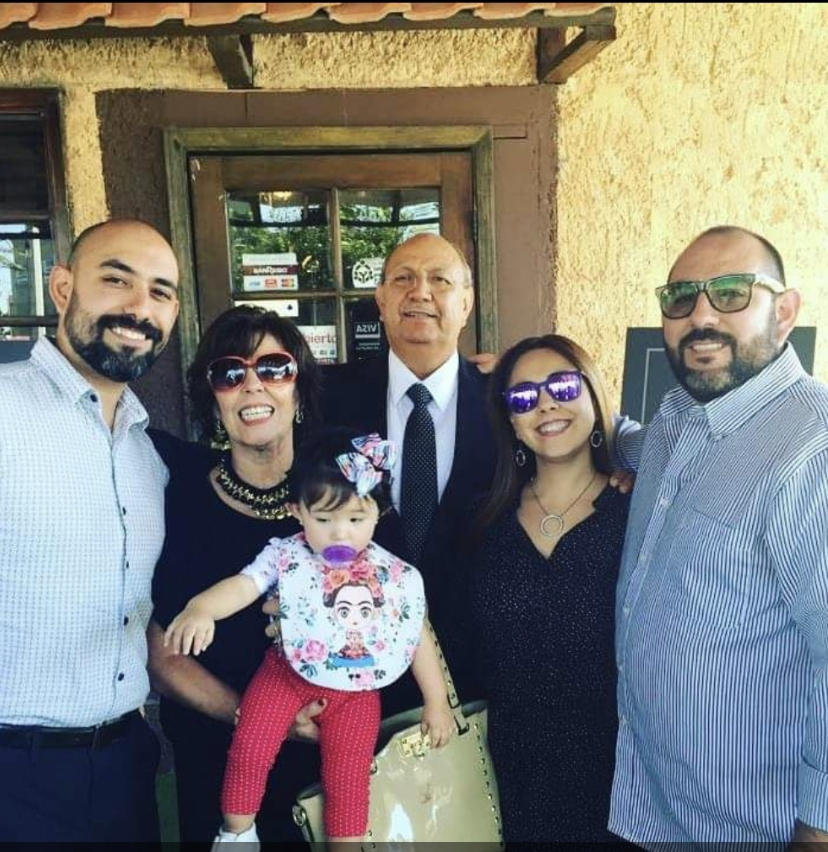 "When I heard about COVID, I never thought that my family would get it," said Michell Castillo.
But multiple relatives did get COVID, including her 65-year-old father Carlos Castillo. "We all thought in my family that he was very strong. I mean, he exercised every day since I can remember," said Castillo.
Michell Castillo had a harrowing experience waiting in line with others trying to get home oxygen tanks for their loved ones."You get there and obviously there's people desperate because it's taking a long time," Castillo said.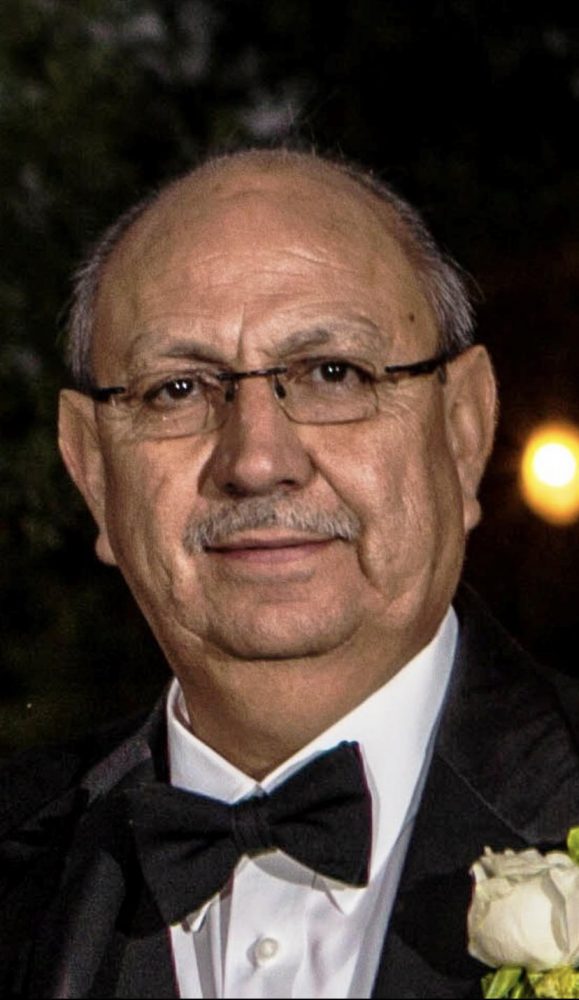 She said she was told by multiple hospitals in Ciudad Juarez there was also a long waiting list to be admitted. Fortunately, her husband found a small private hospital where one bed had opened up. Castillo saw her father for the last time, the day he was admitted to the hospital.
The family communicated with him via text before he died a few days later on November 2nd, the Día de los Muertos holiday in Mexico.
The deadly virus also robbed the Castillo family of the chance to fully comfort each other as they mourned their loss. "My mom came, and she was trying to run and hug me and hug my brothers and we couldn't. We couldn't get close. We were scared we were going to make her sick," said Michell Castillo.
Though he did not survive, she's grateful her father was able to get good care in the end. "I think that we had angels all around because we could get things that people here wouldn't get."
In El Paso Inocencia Perez is also thankful she could afford medical care. She beams with pride as she mentions two new reasons to celebrate this year.
"God gave us the gift of little twins this year," she said.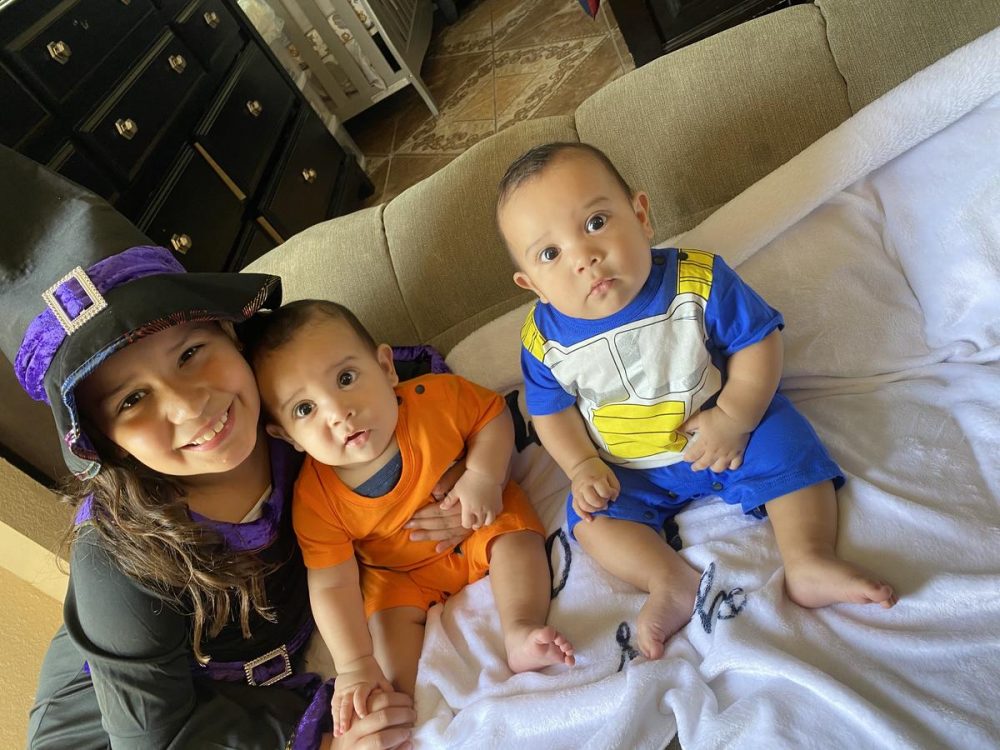 Her oldest son and his wife had twin baby boys in March. She also has a 9-year old granddaughter. Though they won't all gather during the holidays at her home as usual, her son and his young family will drive by to see the Christmas lights and say a brief hello.
Jennifer Perez hopes others who see the display will also find some comfort and joy. "Just something to make everyone smile. Just stop, think about the holidays. "Something beautiful, a moment we may not be able to spend with family but it's something to look forward to."
They look forward to all being together again next holiday season by staying apart this year.