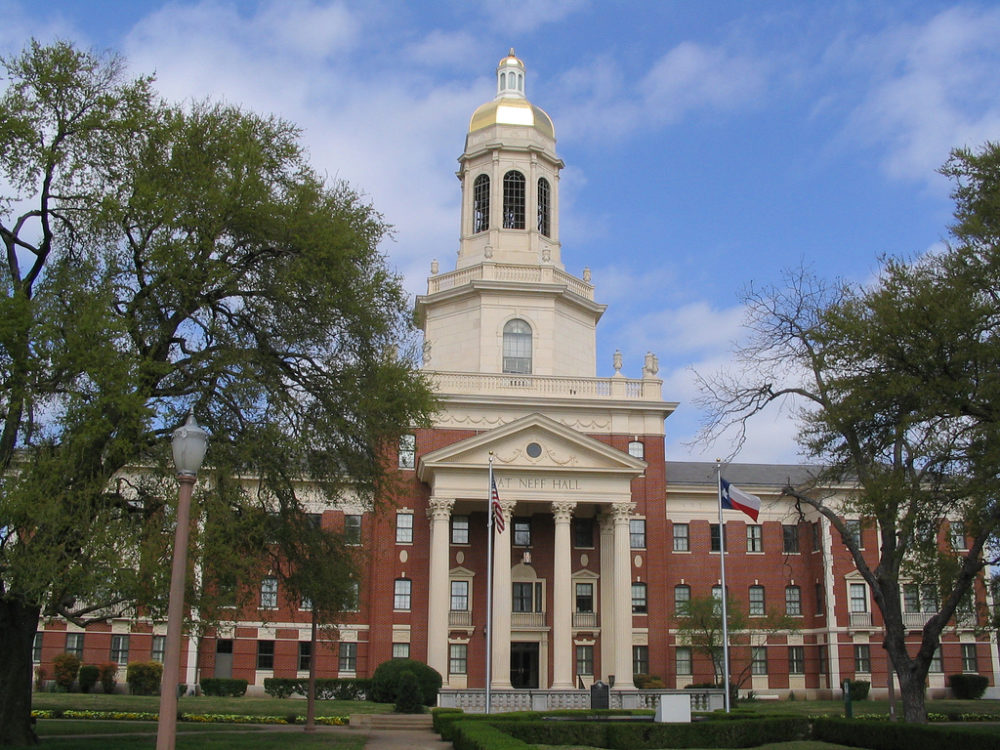 Twenty-one students at Baylor University in Waco have tested positive for COVID-19, ​since students returned to campus for the fall semester two and a half weeks ago, according to the university.
About 100 students at one Baylor dorm are being asked to reside in place and not leave their floors for four days. University administrators put the measure in place after they suspected more than five cases at Martin Hall. Since then, they have confirmed at least 21 cases of COVID-19 at the dorm.
These new infections add to the 490 active cases among Baylor students, faculty and contractors. A Baylor spokesperson said the majority of these cases are students living off-campus.
The situation at Martin Hall hasn't changed the university's plans for in-person activities or classes.
Morgan Koziol, a senior at Baylor University, is not surprised by the outbreak at Martin Hall. She said she has seen plenty of students flouting the rules.
"It's upsetting when I go on campus and see students not wearing masks or with their mask under their chin or when I'm in the bookstore and students are stepping closer and closer to me and my 62 year old dad" said Koziol. "It's just frustrating when you expected better."
University policy says students must wear face masks, practice social distancing and refrain from gatherings of more than 10 people.
Koziol said that she has seen four parties take place since mid-August. One party was just a few minutes off campus at the student housing complex where she lives. She reported the incident to Baylor University Police Department, which transferred her call to the Student Conduct Office.
"They just let the party continue," said Koziol. "They asked me 'did you go out and remind them what they're supposed to be doing?' No, that just makes the situation kind of hostile. You should go tell them instead of getting us involved."
A Baylor spokesperson said in the first week of the semester the college suspended a student organization, and are currently investigating numerous other reports in violation of university policy.
Additional reporting by David Keeling and Laura Isensee.
Sara Willa Ernst is a corps member with Report For America, a national service program that places journalists into local newsrooms. Sara's work at Houston Public Media is made possible with support from KERA in Dallas.