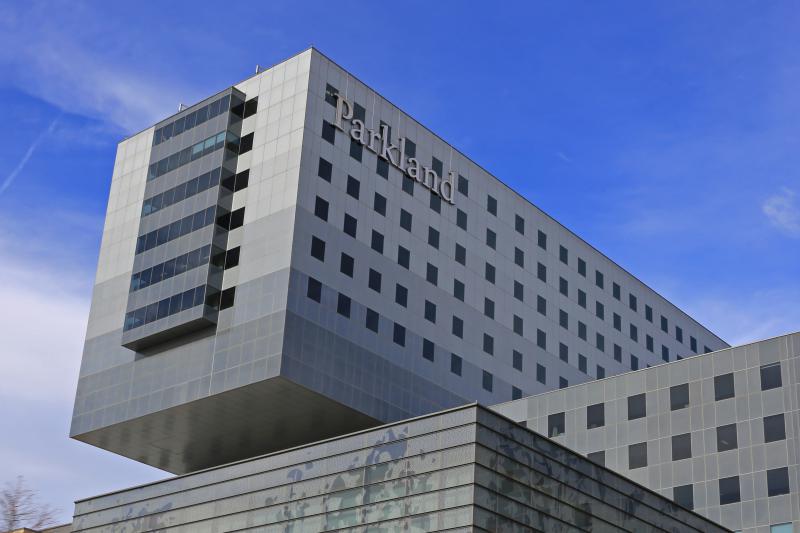 A baby girl born prematurely at Parkland Hospital in May is believed to be the first in Texas — and one of the first in the U.S. — to become infected with COVID-19 while in the womb.
Wendy Figueroa was COVID-19 positive when she arrived at Parkland, but there was little reason to anticipate what happened to baby Alexa, Dr. Mambarambath Jaleel said.
Dr. Jaleel shares details about the unusual transmission:
Interview Highlights
No sign of COVID-19 at first
Alexa was stable for the first 24 hours. Our routine practice, as recommended by CDC, is to test for COVID-19 with a nasal swab at 24 and 48 hours. Her first test came back positive. On the second day, Alexa started developing fever and she had some difficulty in breathing. So until then she was completely asymptomatic. Her oxygen level in the blood started dropping and Alexa required supplemental oxygen through her nostrils.
Why this was unusual
Alexa was not extremely premature, and most babies who are born at 34 weeks of pregnancy do well other than minor problems. Premature babies have immature lungs, so they can have difficulty in breathing. These problems and the need for oxygen usually start presenting immediately after birth or within the first few hours of birth. And they definitely do not develop fever on the second day of life.
What previous studies say about transmitting COVID-19 in the womb
There was a case series of about 38 pregnant women with COVID-19 from China. They had tested the amniotic fluid, the umbilical cord blood sample, breast milk samples, and they found that [transmission] was unlikely. So this was something new for us.
How the COVID-19 transmission may have happened
We ruled out horizontal transmission because as soon as the baby was born, we separated mother and baby. Intrapartum infection is a possibility where they get exposed to the bodily fluids coming of the birth canal. But then when we examined the placenta and looked at the placental tissue under microscope with specialized techniques, we found antibodies to the mother's infection in the baby's cells in the placenta. So it confirms that yes, this was an intrauterine transmission. But we still don't know why that happened in this particular way.
On preventing COVID-19 transmission in the womb
Using a mask and social distancing is extremely important, especially in the later half of the pregnancy.
But one of the other common themes we are seeing is, when we interview mothers after they come home from delivery, they say they're usually very protective about their babies, and they take all these precautions. They say, "I have stayed at home. My mother does my household chores. The sister does my groceries. I have a husband who goes out to work, but I have not gone out of the home."
So I think it is also important for people who take care of these pregnant mothers to be cautious and careful, limiting the number of visits to the mother and being very careful around the mother prior to the delivery and after the delivery as well.
https://youtu.be/lcRlzj-4Wdc
This story originally appeared on KERA.