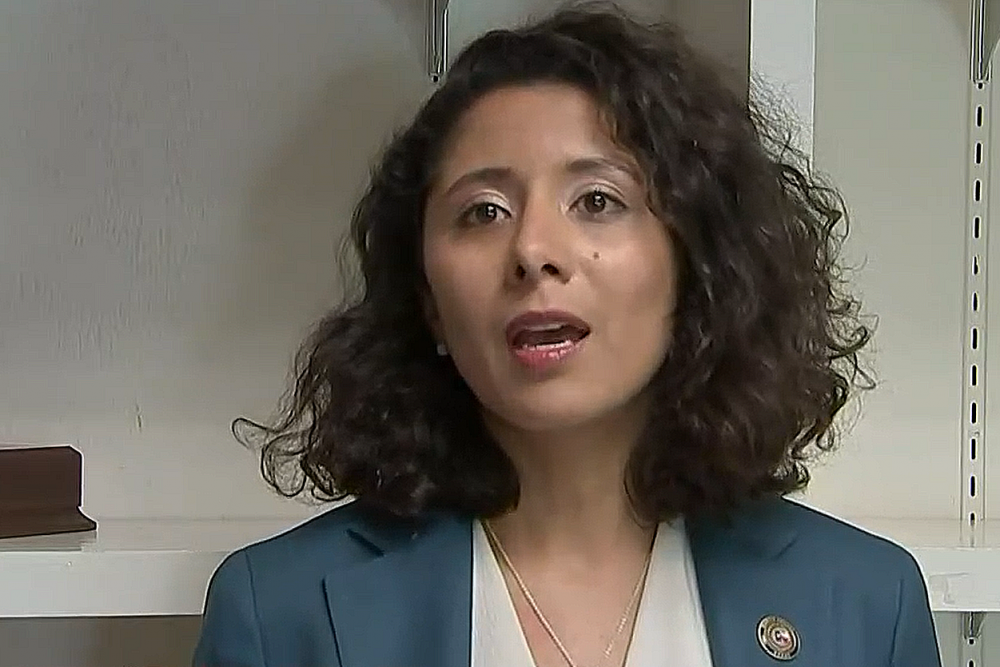 This story is part of Houston Public Media's ongoing coronavirus coverage. To see our previous live coverage, click here.
TODAY IN HOUSTON | Start your day with the Houston Public Media newsletter
Updated 12:37 p.m. CT Wednesday
Fort Bend County residents will see a sharp increase in daily COVID-19 cases in coming days thanks to a backlog in cases, local officials warned on Wednesday. Back in May, the state announced a data management and contact tracing system called Texas Health Trace to allow local health departments to work with their communities to access state collected lab reports.
Fort Bend County's health authority, Dr. Jaquelin Minter, said last week the county got full access to the system, and can now see hundreds of unreported cases that will be part of the county's daily case count going forward.
She anticipated roughly 500 additional daily cases reported over the next week and a half.
"Although you will see large amounts of additional cases, only a portion of these will be newly confirmed cases," Minter said.
Minter said the county will provide identification in upcoming reports for which cases are new and which ones are backlogged.
—
Updated 5:16 p.m. CT Tuesday
The Harris County area outside of Houston saw it's largest one-day increase in confirmed cases since the coronavirus first hit the Houston area in March.
The county reported 723 cases Tuesday, and 11 deaths outside Houston. The Houston Health Department meanwhile reported 715 new cases and an additional 11 deaths Tuesday, bringing the total in all of Harris County to 79,543 confirmed cases and 788 deaths.
"We need to bring those numbers way down," Hidalgo said. "It's not just about flattening, because no matter how many contract tracers, we'll never be able to keep up with such huge numbers."
The news came as Hidalgo announced 30,000 new surge tests from the federal government at San Jacinto College and Pridgeon Stadium, which will be able to produce results within three to five days.
Federal tests have typically seen much slower turnaround times — sometimes up to 14 days, Hidalgo said. By that time, she said, the result did not allow contact tracers to effectively retrace a positive person's steps.
The tests will be available starting Thursday, and people can begin signing up Wednesday.
Hidalgo said the county has identified and secured contracts with labs that can turn tests around faster, once these tests run out.
"We've been scouring the country for that, for the past few weeks," Hidalgo said. "So even when we run out of these 30,000 tests, we'll be able to continue the testing at San Jacinto College and at Pridgeon Stadium with this faster turnaround time."
Test sites will also be launching evening hours every Tuesday and Thursday, beginning this week, between 4 p.m. and 8 p.m.
—
Updated 2:06 p.m. CT Tuesday
via KUT: The Texas Longhorns will play fewer games this season because of COVID-19.
The Big 12 on Monday released its football plans for the fall. Texas will play all of its nine conference opponents, plus just one game out of conference. The Longhorns already lost their marquee road matchup against Louisiana State University when it was canceled by the Southeastern Conference last week.
The Big 12 decision also moves the start of the Longhorns' season a few weeks later into September.
"We believe this change provides the best opportunity going forward," Big 12 Commissioner Bob Bowlsby said. "However, we will undoubtedly need to be flexible as we progress through the season in order to combat the challenges that lie ahead."
The move likely means the cancellation of the Sept. 5 game against South Florida, leaving UT-El Paso on Sept. 19 as the Longhorns' lone non-conference football game – for now.
Drew Martin, UT's executive senior associate athletics director, said earlier Monday that thousands of hand-sanitizer stations will be set up at the stadium and fans will enter with contactless ticketing on mobile phones.
​ "All of our staff will be screened before assuming any duties on game day," he said. "And to further mitigate the spread of the virus, we're requiring facemasks or cloth face coverings for all staff and fans immediately upon arrival on the University of Texas campus."
– Jimmy Maas
—
Updated 1:57 p.m. Tuesday
​Harris County Judge Lina Hidalgo says she's worried reopening plans are being politicized. Hidalgo told Houston Matters host Craig Cohen on Tuesday that decisions on lifting COVID-19 restrictions should be based on metrics from public health officials on the current trajectory of cases, like positivity or hospitalization rates.
But, she said, she's afraid ideology is instead guiding the process.
"What we're seeing from some places is really politics rearing its head into these very important life-or-death decisions, and that kind of politicization is what got us here in the first place," she said.
The comments come on the same day Gov. Greg Abbott reiterated that local governments do not have the power to close schools to in-person instruction to prevent a COVID-19 outbreak. That's added to confusion among school leaders and parents, who have seen conflicting messaging in recent weeks.
Hidalgo on Friday said educators need more tools to make appropriate public health decisions, regardless of the politics going on in their district or from outside pressure.
Meanwhole, last night, the school board of Humble Independent School District voted 6-1 in favor of bringing students back to classrooms in phases starting in two weeks.
—
Updated 3:40 p.m. CT Monday
The city of Houston will begin issuing citations to people who refuse to wear a mask or face covering, Mayor Sylvester Turner said Monday. People who violate Gov. Greg Abbott's statewide face covering order will be issued a warning. If the person continues to refuse to put on a face covering, police may issue $250 tickets, Turner said.
The mayor said the push for masks and face coverings has laregely been an education campaign. But, he said, the new policy was meant to bring down a positivity rate that's still above 15% in Houston.
"Lives are at stake, and so I'm taking this step to do our very best to drive these numbers down, and I'm asking for your cooperation," Turner said.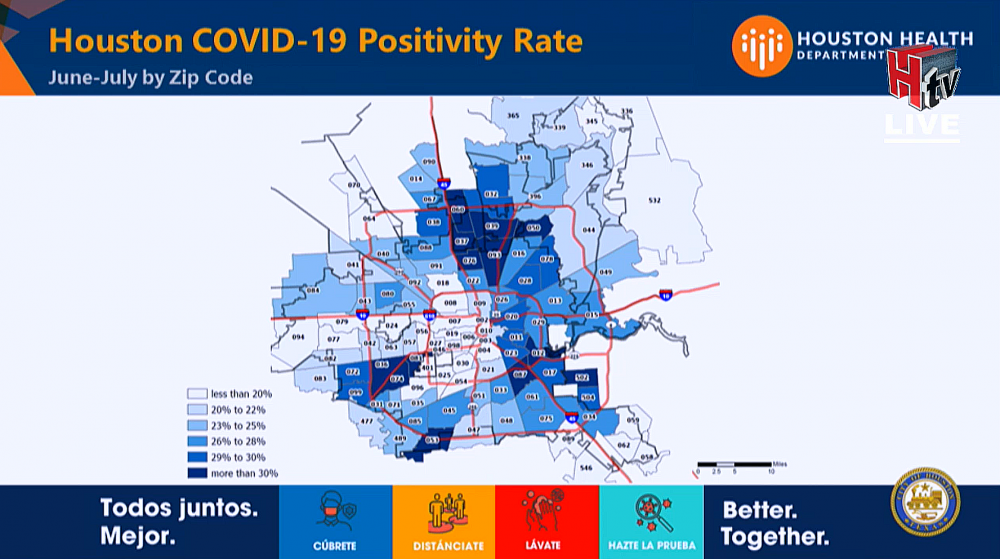 Despite the high numbers, the positivity rate in Houston has dropped over the last month. The current 14-day average is dropping, now at a 17.6% positivity rate, down from 26% at the beginning of July, the Houston Health Department announced Monday.
There were 1,104 newly reported COVID-19 cases in Houston Monday, bringing the total, 50,896. There were six newly reported deaths, bringing the total to 478.
All six people were Hispanic, another sign that COVID-19 continues to disproprotionately impact Hispanic communities across Houston.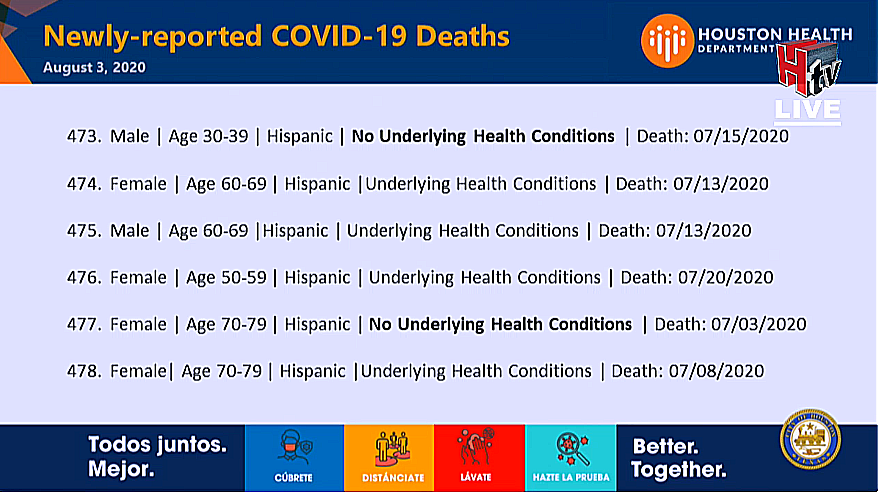 —
Updated 2:16 p.m. CT Monday
A second Houston firefighter has died of COVID-19. Seventeen-year veteran firefighter paramedic Gerado "Jerry" Pacheco died Monday morning at the age of 50, HFD said. He had been hospitalized for weeks, and was thought to have been improving before passing away from the virus Monday, according to the Houston Chronicle.
Pacheco started with HFD in January of 2004, and was last assigned to Station 101 in Kingwood, the department said. His son, Justin Pacheco, is also a firefighter.
On July 20, firefighter Leroy Lucio of Station 103 in Kingwood died of COVID-19 after working with the department for 29 years.
—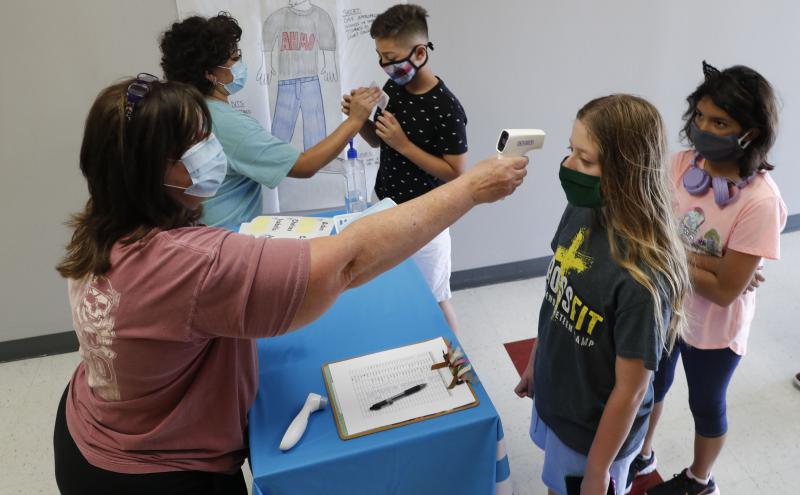 10:56 a.m. CT Monday
Earlier this summer, state education administrators told school districts they'd receive full funding if they kept classrooms closed due to a local health authority mandate.
But that seemed to change when Texas Attorney General Ken Paxton last week released legal guidance saying local public health officials could not preemptively require schools to remain closed to in-person instruction, but could only do so to address an existing outbreak.
Soon after, the Texas Education Agency reversed course: schools would not receive full funding if they keep classrooms closed longer, even if there's a blanket closure by a local health authority, the agency said.
It's the latest in a series of back-and-forth decisions on Texas schools reopening.
On Wednesday, Education Commissioner Mike Morath weighed in on the issue, trying to clear up the confusion. In a statement, he cited Paxton's opinion, saying that if local health authorities order school buildings closed to prevent the spread of the coronavirus, those closures are "not lawful."
"Lawful building closure orders will continue to enable a school system to be funded when providing remote-only instruction," Morath wrote in the statement. "Also, it's important to note that the school start date remains at the discretion of local school boards."
In a statement Friday, Gov. Greg Abbott said local health authorities can only shut down schools if an outbreak occurs after students have returned to campus, but cannot shut them down before schools open to prevent such an outbreak from occurring, echoing the guidance released by Paxton on Tuesday.
The statement was issued jointly by the governor, Lieutenant Gov. Dan Patrick, Texas House Speaker Dennis Bonnen, and two Houston-area legislators: state Rep. Dan Huberty, who chairs the House education committee, and state Sen. Larry Taylor, who chairs the Senate education committee.
Abbott also added that school districts could apply for waivers to keep physical instruction delayed beyond eight weeks, if needed.
The TEA has also said schools will get their full funding if they close temporarily — up to five days — if there is a case of COVID-19 on campus.
"Clear as mud, I know ," said Chloe Latham Sikes, deputy director of policy at the advocacy group IDRA. "Essentially, that has been leverage point from TEA to districts — if you want your funding, you still have to have on campus instruction of some kind."
Sikes said she's also concerned how the next Texas Legislature will handle education spending, given the projected state deficit of more than $4.5 billion.
The mixed messages from state education administrators have left Houston-area school leaders juggling different guidance on how and when to start the year.
In the Fort Bend Independent School District, Superintendent Charles Dupre said the changing guidance shows a lack of coordination between agencies.
"What it represents is the continued flip-flopping and back and forth that is coming out of TEA and our state government right now," Dupre told Houston Matters Thursday.
Many districts are reacting to every change from the TEA or each county, Dupre said, which he leads to confused parents and teachers.
Dupre said in Fort Bend ISD, he's created an advisory board of local doctors and community leaders to help him make the best decisions for his school district even if it's against TEA guidance.
Brenda Ruiz and Paul DeBenedetto contributed to this report.