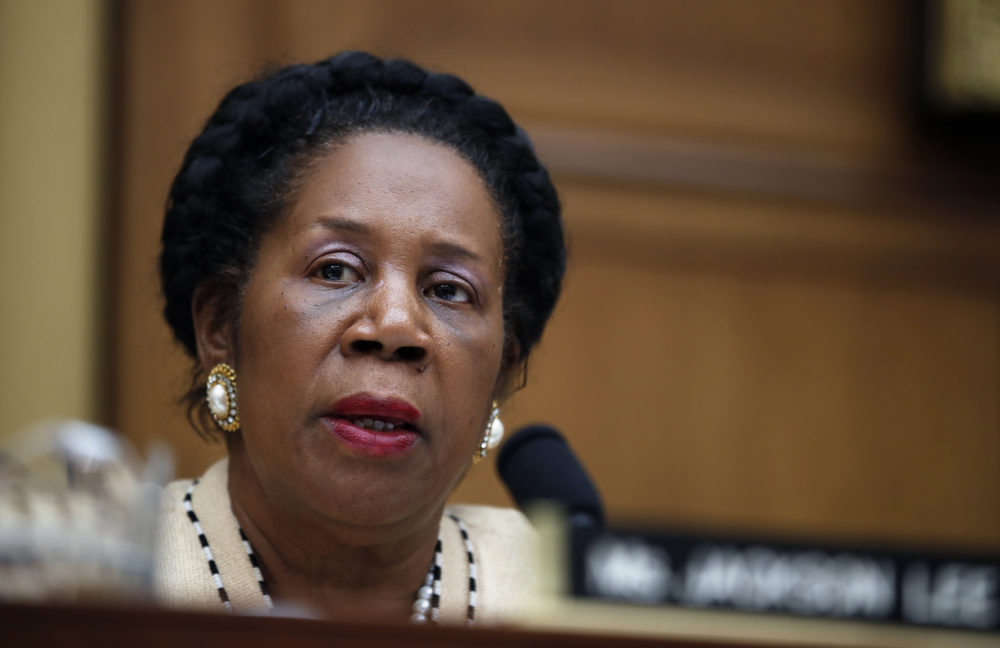 This story is part of Houston Public Media's ongoing coronavirus coverage. To see our previous live coverage, click here.
—
Via KERA: Dallas County Reports 3rd Day Of Daily Cases Below 1,000
Another 648 cases in the area brings the total to 44,087. Dallas County Judge Clay Jenkins said he's "encouraged" by the lower number of daily cases, though it's too early to consider it a trend:
"Today is our third day below 1,000 cases. It's still a little too early to call this a trend but I'm encouraged by the lowering of the number of new cases. We announced the deaths of 12 more residents today including a man in his 30s and several people in their 60's, some of whom did not have underlying health conditions.""
—
Updated 3:09 p.m. CT Thursday
Via NPR: Another day, another mind-boggling milestone: 4 million people in the U.S. have tested positive for the coronavirus. The U.S. hit the 3 million mark just 15 days ago. That's according to a tracker from Johns Hopkins University. More than 143,700 people have died from the virus in the U.S. — nearly twice as many as Brazil, the country with the second highest number of fatalities.
Case numbers continue to rise in most U.S. states and territories.
While the number of confirmed cases has surpassed 4 million, federal health officials have said the actual number of cases is likely many times higher. "Our best estimate right now is that for every case that was reported, there actually were 10 other infections," Dr. Robert Redfield, the director of the Centers for Disease Control and Prevention, said last month.
—
Updated 5:08 p.m. CT Wednesday
Eight more people have died of COVID-19 in the city of Houston — all of whom were Black or Hispanic, the city health department confirmed Wednesday.
The deaths are just the latest sign that communities of color are feeling the brunt of the COVID-19 pandemic in the Greater Houston area and across the country.
In total, 346 people have died in Houston, and there are now 38,516 confirmed cases of COVID-19 within city limits.
Ealier in the afternoon, U.S. Rep. Sylvia Garcia, D-Houston, criticized Gov. Greg Abbott's response to the COVID-19 pandemic, and called on the governor to give local governments more flexibility in their ability to control the spread of the virus. In particular, Garcia talked about the "alarming" rates of positivity and number of deaths in south Texas, including Corpus Christi.
And, she said, the pandemic is particularly hard on communities of color.
"We're very concerned that the governor is not acting swiftly, and he's not acting strategically to make sure that we prevent deaths," she said.
"The positivity rate in Houston is between 24 and 25% and it impacts the Latino community in my area, in my district, the hardest."
Houston's latino communities makes up roughly 40% of reported COVID-19 cases, and have disprortionate rates of death from the disease, Garcia said. On July 21, Houston lost 338 people, 40% of which were Latino. On July 3, 72% of Latinos tested were positive.
Those numbers are also reflected in south Texas — people in Hidalgo County are dying at two-and-a-half times the rate of the rest of Texas, according to U.S. Rep. Vicente Gonzalez, D-McAllen.
Dr. Laura Murillo, the President and CEO of the Houston Hispanic Chamber of Commerce, told Houston Matters Special Edition host Ernie Manouse on Thursday that the overrepresentation of the Hispanic community in the pandemic may be because of disproportionate work in services deemed "essential."
"We're at the front lines," said Murillo. "Many don't have the luxury to work from home. They are out there making sure our food is prepared, our children are taken care of, our cars and our buildings are being cleaned, and so we're paying the price, the price of our lives."
"At the end of the day, we are part of this community and we need to make sure that we are all protected and that we find ways to continue to provide resources to those who need it most," Murillo said.
—
Via KUT: A moratorium on evictions in the Austin area set to expire Saturday has been extended by Travis County Judge Sam Biscoe until Sept. 30. Landlords are prohibited from filing a notice to vacate against a tenant, which marks the beginning of a formal eviction, or removing a renter's property. Both Travis County and Austin had banned eviction proceedings until July 25. Federal protections against eviction are also expiring that day, allowing landlords in places without local restrictions to give tenants 30 days' notice of an eviction.
Houston remains one of the largest cities in the country to not have such eviction protections.
—
Via KUT: A bill that would provide grants to independent live music venues impacted by COVID-19 was introduced on Wednesday by U.S. Sens. John Cornyn, R-Texas, and Amy Klobuchar, D-Minnesota. The Save Our Stages Act would provide Small Business Administration grants that would give six months of financial support to these venues.
—
Via KERA: KERA: Nearly 100 Texas mayors are asking Congress for additional funding. Mayor Sylvester Turner was joined by Eric Johnson of Dallas, Betsy Price of Fort Worth, Arlington Mayor Jeff Williams and others in signing a letter to the Texas Congressional delegation requesting more federal aid. Without the extra money, the mayors say they'll have to begin cutting workforce and reducing services.
—
Updated 11:42 a.m. Tuesday
UT Austin says it will have fans in attendance at football games this fall
Via KUT: UT Austin has announced it will move forward this fall with a 50% seating capacity for football games at Darrell K Royal-Texas Memorial Stadium.
The school says it can properly space fans and allow all season ticket holders to see every home game. Athletic Director Chris Del Conte sent a note to season ticket holders that they can opt-out of going to 2020 games without losing their regular seats going into 2021.
The stadium holds about 100,000 people, although that figure was going to be reduced slightly this season because part of the stadium is undergoing renovation, the Associated Press reports.
The first game in Austin is scheduled for Sept. 5 against the University of South Florida.
—
Texas expects a $4.6 billion budget shortfall
Via KUT: Texas Comptroller Glenn Hegar is estimating a $4.6 billion budget shortfall for the biennium ending in August of 2021 due to the coronavirus pandemic and drop in oil prices.
Last fall, Hegar projected the state would have a general revenue of more than $121 billion. But now, that estimate is closer to $110 billion.
That projection assumes that COVID-19 restrictions will be lifted before the end of the year and economic activity will slowly bounce back.
"It's important to note that this revised estimate carries unprecedented uncertainty. We're assuming the state will effectively manage the outbreak and that infection rates won't overwhelm our health care system," Hegar said in a statement. "This estimate also assumes that restrictions on businesses and individuals will be lifted before the end of this calendar year and that economic activity will strengthen but not return to pre-pandemic levels by the end of this biennium."
The projection doesn't take into account state leaders' call for a 5% spending reduction from state agencies. Hegar said he will provide an update in January.
—
Updated 1:30 p.m. CT Monday
Military Medical Personnel Have Deployed Around Texas To Battle COVID-19
Via Texas Public Radio: Medical teams from the Army and Navy have deployed to help hospitals under stress. Teams of nurses, respiratory specialists and support staff are already working alongside civilian hospital employees in several counties.
In Houston, an 85-member Urban Augmentation Medical Task Force from U.S. Army Medical Command, San Antonio, and elsewhere began work supporting United Memorial Medical Center on July 16.
"The support from our federal partners is crucial in our work to mitigate the spread of COVID-19 in our communities throughout Texas," Governor Greg Abbott said in a statement Sunday.
There are teams helping in San Antonio, Houston and the Rio Grande Valley.
Bexar County now has the third most cases per county with 24,506 total, following Harris and Dallas.
Also this week, in Laredo, the city investigated a COVID-19 outbreak at the Rio Grande Detention Center after more than 20 cases and at least one death were connected to the center.
—
The End Of $600 Unemployment Benefits Will Hit Millions Of Households And The Economy
Tens of millions of Americans who lost their jobs because of the pandemic are now in danger of having their incomes slashed for a second time, NPR reports. The supplemental unemployment benefits of $600 per week that Congress approved four months ago are set to expire at the end of this week in most states — threatening to hurt strapped households and the U.S. economy, as billions of dollars' worth in spending suddenly comes to a halt.
As Congress comes back into session this week, lawmakers will debate whether to extend the supplemental benefits, which have been a lifeline for more than 30 million people across the United States.
—
Updated 12:40 p.m. CT Monday
85 babies under 1 year old in Nueces County have tested positive for COVID-19 since mid-March

Eighty-five infants who are under the age of 1 have tested positive for the coronavirus in Nueces County since testing began there in March, county officials confirmed this weekend.
The county, which includes Corpus Christi, has become emblematic of the recent surge of coronavirus cases in the state. When the pandemic first started ravaging the state, Nueces County stayed relatively healthy while the Amarillo region suffered.
Now, however, the beachfront location has one of the fastest-growing outbreaks in the state, adding well over 2,000 new cases for each of the past two weeks.
In all, 8,407 people have tested positive for the coronavirus since mid-March. Children under the age of 1 represent about 1% of those positive cases. But the Nueces County number underscores that young people can be affected by the disease, though the Centers for Disease Control and Prevention and other health experts report that the risk of severe illness increases with age.
One child under 1 has died in Nueces County after contracting the virus, but county officials say the child was "brought to the hospital with unrelated symptoms and tested for COVID-19 while at the hospital." The child later died at home, and an autopsy is being conducted to determine the cause of death.
—
Via the Associated Press:
The number of confirmed global coronavirus deaths has risen to more than 603,000, according to data compiled by Johns Hopkins University. The United States tops the list with more than 140,500, followed by more than 78,000 in Brazil. Europe as a continent has seen about 200,000 deaths.
The number of confirmed infections worldwide has passed 14.3 million, with 3.7 million in the United States and more than 2 million in Brazil. Experts believe the pandemic's true toll around the world is much higher because of testing shortages and data collection issues.
In the U.S., infections have been soaring in California, Florida, Texas and Arizona.
State governments have been forced to borrow billions of dollars and slash costs by furloughing workers, delaying construction projects, cutting aid to schools and even closing highway rest areas. For many states, as well as local governments, the main hope for avoiding even deeper cuts is to get help from Congress.