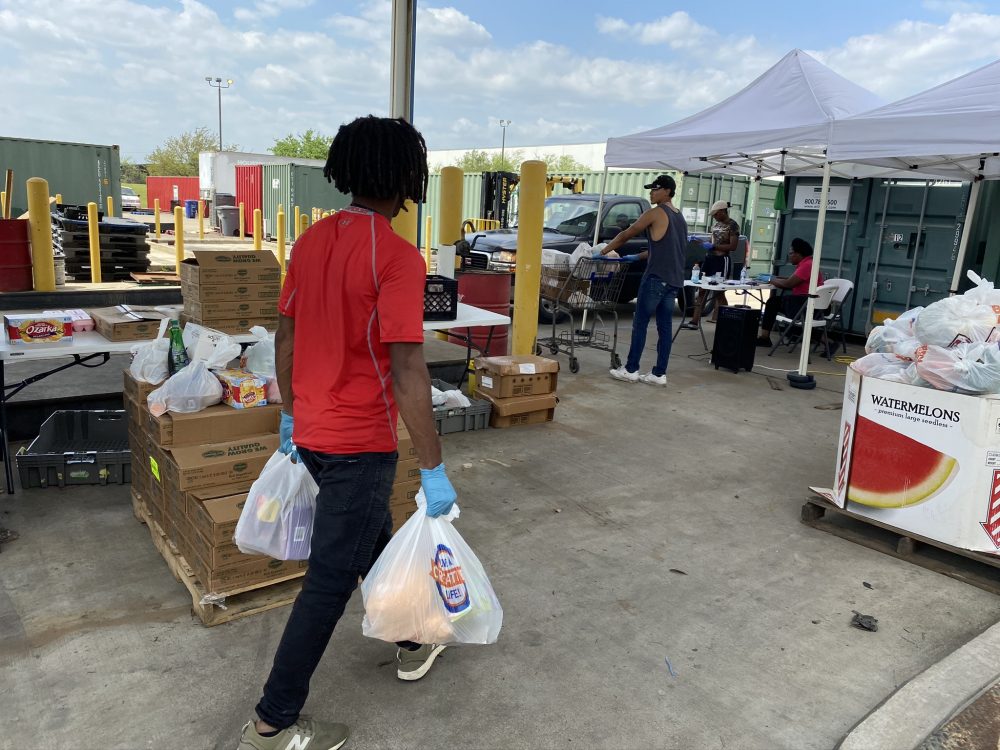 The demand for food assistance has doubled and, in some cases, tripled at Houston-area food banks and distribution sites.
Due to massive layoffs and many families going weeks without work, people are struggling to put food on the table.
To meet this increased demand while staying socially distant, churches, schools and nonprofits are implementing new strategies to reach as many people as possible in a secure way.
Below are some ways for families to access food, during a time when so many are in need.
—
One of the best ways to find a food pantry is through the Houston Food Bank's full list of partner organizations and food pantries, which includes a map to nearby locations.
—
The Houston Independent School District has opened up food distribution sites at local schools. Which sites are open, and when they are open, changes on a daily basis. Each distribution location and the time and day they're open is reflected in the map below.
—
Like many food pantries, Catholic Charities Archdiocese of Galveston-Houston has adapted their food distribution so they put food directly in people's cars. They've also started a delivery service for the elderly. Though they're not taking food or clothing donations at this time, they are accepting financial gifts through their Pandemic Relief Fund. They also have a COVID Assistance Line at 713-874-6521 and are offering rental assistance and other help.
Their three pantry locations are still operating:
Guadalupe Center
326 S. Jensen Drive (MAP)
Tuesday and Thursday 9 a.m. to noon
Drive-through, no appointments needed
Mamie George Community Center
1111 Collins Road, Richmond (MAP)
Tuesday and Thursday 9:30 a.m. – 12:30 p.m.
Drive-through, no appointments needed
Beacon of Hope Food Pantry
4700 Broadway, Suite F-103, Galveston (MAP)
Tuesday, Thursday and Friday 9 a.m. to 1 p.m
By appointment only — call 409-762-2064
—
ECHOS (Epiphany Community Health Outreach Services) largely serves immigrant families in the Houston area. They've seen demand more than double at their food pantry.
9600 S. Gessner, Building E
Monday-Tuesday, Thursday-Friday 8:00 a.m. until supplies last
—
The West Houston Assistance Ministries (WHAM) food bank has moved to drive-though only. Families are limited to come once every two weeks.
10501 Meadowglen Lane
Monday – Friday 10:30 a.m. until supplies last
—
Weekly food drives:
Thursdays 10 a.m. until supplies last at St. Paul's/San Pablo Episcopal Church, 7843 Park Place Blvd. (church parking lot)
Fridays 2 p.m. – 5 p.m. at Houston Classical Charter School (HCCS), 6403 Addicks-Clodine Road