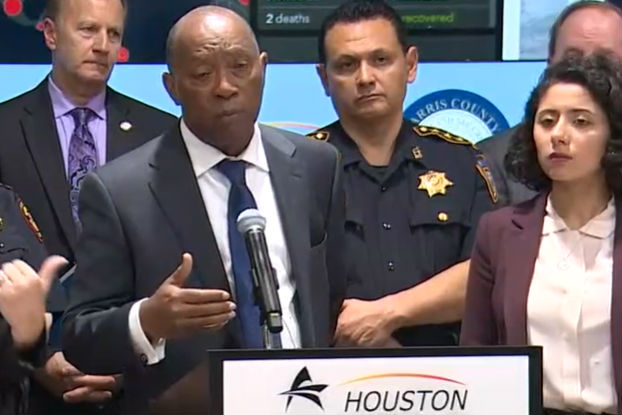 City and county officials on Monday ordered all bars and clubs to close for 15 days, and for restaurants to eliminate sit-down service, in response to new federal government coronavirus guidelines.
The move comes just hours after the Trump Administration issued new guidance that included avoiding all gatherings of more than 10 people. Just one day earlier, the guidance was 50 people.
"Fundamentally what we're seeing are sharper and sharper recommendations," Harris County Judge Lina Hidalgo said.
"This is about more than just the rodeo," she said. "Conferences, weddings, religious gatherings, parades, other types of assemblies…gatherings of any kind should not be happening."
The Harris County Fire Marshal's Office will immediately place zero-occupancy notices on bars and clubs, and if those institutions did not comply with the order, enforcement actions would be taken, according to Fire Marshal Laurie L. Christensen.
Restaurants were being asked to only serve delivery, pick-up or drive-through orders, and the public was asked to stay away from any crowds, and not leave the house unless absolutely necessary.
Even as those rules and recommendations were put in place, Harris County Health Executive Director Umair Shah implored the public to stay inside and avoid crowds of people.
"There's a limit to what we in government, what we in the response community can do," Shah said.
Mayor Sylvester Turner also announced an emergency City Council session tomorrow to extend his emergency declaration.
Both Hidalgo and Sylvester Turner acknowledged that despite previous warnings, nightlife continued as usual in the age of coronavirus, with social media photos and videos showing packed bars and clubs in the Houston area just this past weekend.
"In a number of these places there were huge crowds, and people were not respecting social distancing," Turner said.
City officials did not have estimates on possible economic impact of the new rules, but acknowledged the likely impact to jobs in the region.
Turner said these were "not easy decisions" to make, but they were essential.
"We certainly recognize we will be impacting people's lives, people's businesses," Turner said. "That's simply the consequences of what we have to do based on the facts and the science."