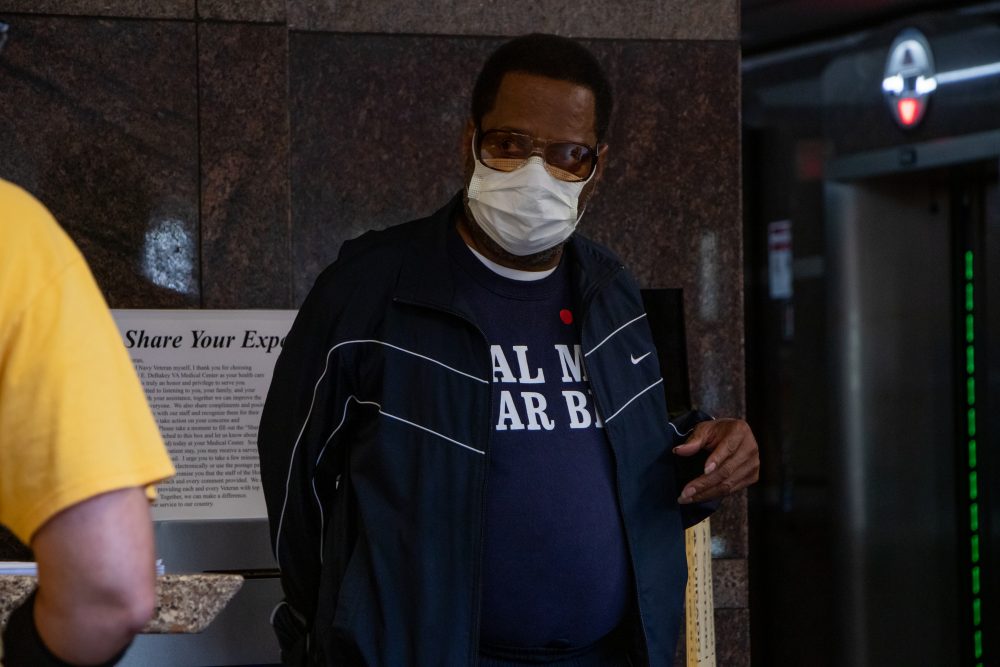 As Craig Johnson approached the entrance to the Michael E. DeBakey Veterans Affairs Medical Center Tuesday, he was greeted by a woman wearing an N-95 protective mask. She asked him standard questions about health — How are you feeling? Do you have flu-like symptoms? Cough? Cold? — and also asked more direct questions, related to recent travel history.
After those questions, Johnson advanced toward a hand sanitizing line.
This is now all required for entry, and once inside, the scene is familiar except for two noticeable differences: First, there are more people with masks. And second, there are plenty of signs around the building outlining the symptoms of the coronavirus, and recommendations of what to do. The VA center is also now allowing just one visitor per patient.
"I think it's necessary," said Johnson, who was in line to visit a relative Tuesday. "It's just a good precaution. Kind of feels like I'm at the airport."
These are just some of the extra steps now being taken at Houston-area hospitals amid concerns over COVID-19, the disease caused by the coronavirus.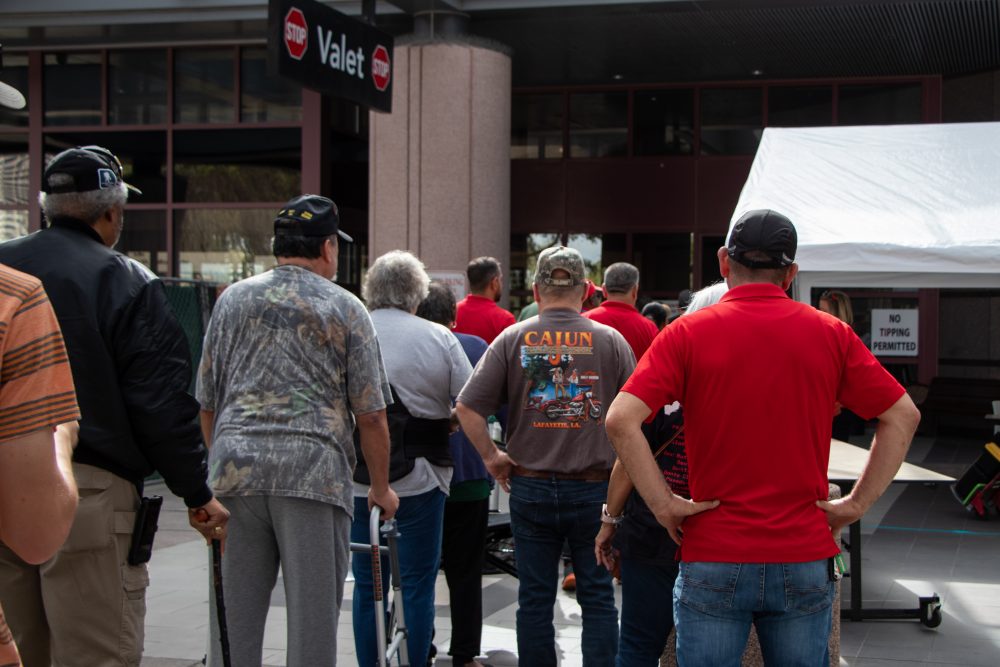 Screening protocols are in effect at places like the VA center in the Texas Medical Center, where people known to be at risk for a COVID-19 infection are immediately isolated to prevent potential spread to others.
And the VA center is not the only one.
Harris Health System has also begun coronavirus screening of all patients and visitors at its 48 locations. Like the VA center, patients at those clinical locations are being asked to limit their visitors to just one per clinical visit.
Memorial Hermann and Methodist Hospitals have a different visitor policy, allowing two adult visitors per patient. Visitors who are sick or do not meet the screening criteria will not be allowed in one of the designated entrances.
Texas Children's Hospital, which has a similar policy, tweeted Tuesday that it was "taking proactive measures to help prevent the introduction and spread of COVID-19."
VISITATION UPDATE: We are committed to keeping patients, staff & employees safe as we manage the emerging global public health situation around #coronavirus. We are taking proactive measures to help prevent the introduction and spread of COVID-19. https://t.co/w50lEwLpUf

— Texas Children's (@TexasChildrens) March 10, 2020
The enhanced screening comes as the Houston area has seen an increase in coronavirus cases. As of Tuesday, there were two confirmed or presumed positive cases of the virus in Houston. In total, 13 people had received a positive diagnosis from local health officials, in Houston, northwest Harris County and Fort Bend County.
The 14 patients are people who traveled abroad to Egypt, health officials said. On March 5, the M.S. A'sara cruise was quarantined due to COVID-19 exposure. Health officials are now tracking down cruise passengers from the Houston area who traveled on the ship between Feb. 12 and March 5.
There remains no evidence of community spread.