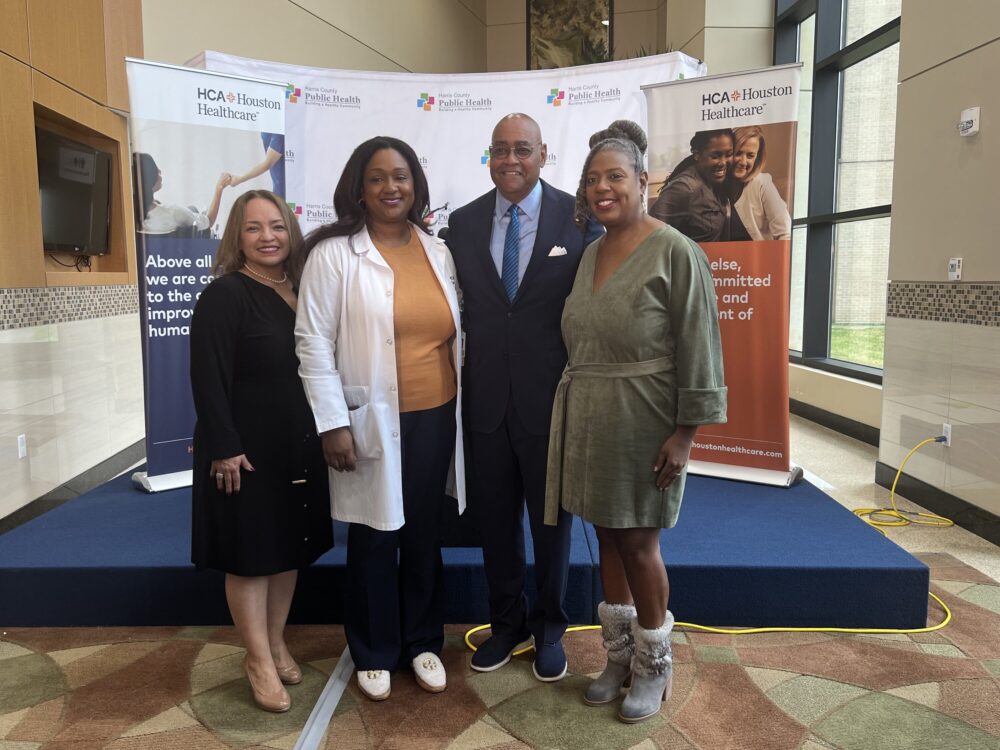 Harris County officials said its pilot program that provides post-hospital services to injured survivors of violence has been a success. They highlighted the one-year anniversary of the Violence Interruption Program since being implemented as another tool to help reduce gun violence.
The initiative is a hospital-based model that works with people who've suffered gunshot or stab wounds or aggravated assault. Victims and their families are assigned a caseworker who offers wrap-around support services like food, housing, mental health and job assistance, as they work to get to the root cause of violence.
"These programs reduced the likelihood of retaliation after a gun violence event by connecting victims at the bedside and linking them to services outside the hospital," said County Commissioner Rodney Ellies. "They save lives and they also save taxpayer dollars."
The partnership began with Harris County Public Health and HCA Healthcare Northwest focusing on the communities of Sunnyside and Cypress Station, neighborhoods with higher reported violent crimes in Harris County.
Ellis said with the State of Texas having lax gun laws and homicides increasing, Harris County couldn't sit around and let the communities suffer.
"The lack of policy solutions from the state is necessitating an all-out offensive at the local level. So we've rolled up our sleeves and worked on creating innovative programs to get to the root of the problem."
Officials said victims often end up involved in more violence if they don't have immediate access to necessities.
"The goal is to really reduce and prevent the recurrence of these types of incidents which we know that individuals that have been a victim of violence are more likely to be a perpetrator or victim of violence in the future," said Barbie Robinson, Harris County Public Health Executive Director. "It is models such as these along with our traditional programming that allows us to have the greatest impact on the community."
As of Monday, the program has enrolled about 170 patients, with a 90% acceptance rate. The age group for the program started between 18 – 45 but has expanded to 15 – 68, which officials said are the ages that are currently being impacted.
Regional Trauma Medical Director of HCA Houston Healthcare Northwest Dr. Shiree Berry said survivors often return within five years if they don't get long-term care.
"Historically trauma centers treat patients and their physical injury and then they send them back out into the community," she said. "HCA Houston Northwest, we've been rooted in this community and we didn't want to be passive in terms of our involvement with treating this as a public health crisis."
The program expanded into Ben Taub Hospital earlier this year assisting 31 patients, HCA Healthcare Northwest, 139 patients. Harris County has another division called ACCESS Harris County, which serves some of the county's most vulnerable populations, including those who have been incarcerated and helped by the violence interruption program.