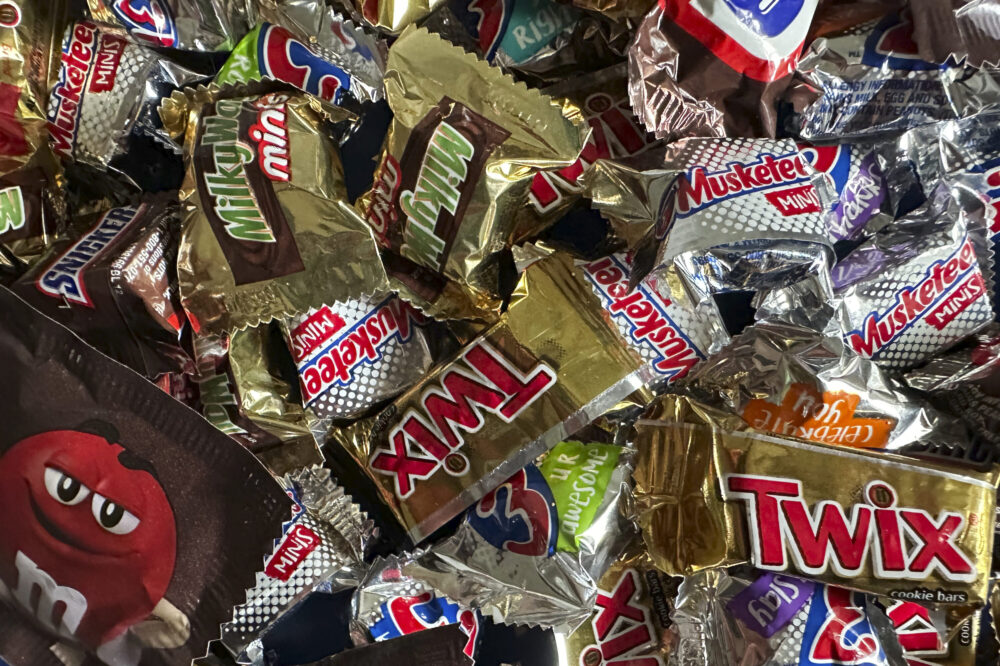 Halloween means a night of fun, candy and costumes. But things can quickly go from fun to scary (and not in a good way) as treats are being passed out.
Dr. Hiren Patel, the chief medical officer of United HealthCare, said that with so much candy being distributed on Halloween, food allergies should be kept in mind.
"The bite-sized version of the candy might have different ingredients than the full-size version to be sure that you know the treats aren't this year's trick," Patel said.
Patel also warned that people should also be careful not to eat candy with open wrappers and homemade sweets because they might contain allergens that they are not aware of. One in 13 kids have food allergies or food intolerances, according to the CDC.
To make the holiday more inclusive, the Food Allergy Research & Education (FARE) started the "Teal Pumpkin Project."
The project aimed at making the holiday inclusive offers non-food treats, such as glow sticks or small toys, as an alternative to candy, for kids with food allergies.
"If you have seen those teal pumpkin baskets or teal pumpkins outside the home, it's taking precautions on the allergies." Those homes are also making sure that the toys are not a choking hazard.
Every three minutes someone has a food allergic reaction that sends them to the emergency room. If anyone has any exposure to anything they can be allergic to they should seek medical help immediately, Patel said.
While the reaction could be something simple, such as itching but it can get much worse when someone has trouble breathing or swelling.
People should also be mindful of the ingredients in their makeup, he added.
"Sometimes there are harmful ingredients which can trigger allergies, especially skin irritation. I would say that avoid the heavy metals in the makeup, especially cadmium, mercury, lead and arsenic," he said.
While COVID-19 is not a health emergency anymore, Patel said that it's still important for people to protect themselves against the virus. This includes using sanitary practices, being mindful of the candy consumed and practicing safe tips for the upcoming flu season.
"It's important that we have some distance in between the trick or treaters and especially if you're going out in crowded areas."