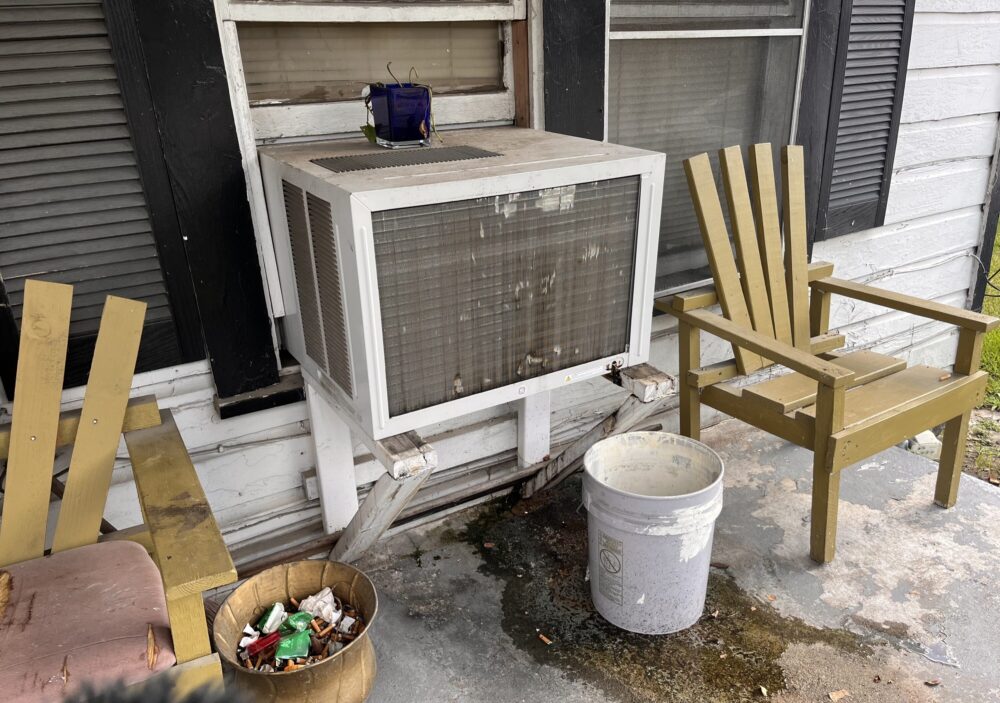 We're continuing to report on how heat affects Houstonians. Our next coverage will look at METRO bus stops. What are the bus stops like in your neighborhood? Tweet a picture using #GotShade? and tag @HoustonPubMedia, or send me an email with your thoughts: swernst@houstonpublicmedia.org
There's a famous quote by Mark Twain: "the coldest winter I ever spent was a summer in San Francisco."
"I actually heard someone say almost the exact same thing about Houston," said Stefania Tomaskovic, the Director of the Coalition of Environment, Equity and Resilience. "'The coldest winter I ever spent was summer in Houston.'"
But for very different reasons, she explained. The hallmark of a cold Houston summer is the sheer force of AC that has shielded many Houstonians from the brutal heat plaguing the city for most of June.
"Their life was working all day in an overly air conditioned building, going into the parking garage, getting into their air conditioned car, driving to their home, which was also air conditioned," Tomsakovic said. "They sometimes even were a little cold during the hottest months."
But that has not been the reality for many low-income Houstonians during June's string of heat advisories and extreme heat warnings. Some have had to wait at METRO bus stops without adequate shelter and shade. Others, who work on construction sites and in warehouses, endured dangerous levels of heat while on the job.
For 77-year-old Elida Jimenez, the heat wasn't just outside, but also inside her home in Aldine. She uses two small window units that make a mild dent against the warm air.
Last Wednesday, she pulled herself out of bed in the middle of the night. She couldn't sleep because of how hot it got inside the house she owns.
"I was sweating like a dog," Jimenez said. "I had to get up at one in the morning to take a shower because I was restless. If I don't sleep right, I'm exhausted during the day."
The air conditioning only goes so far because parts of her house are exposed and poorly sealed. These holes are where warm air enters and cold air escapes.
"You don't come in here and it's cool," Jimenez said. "It's just warm. And just wait until this afternoon when it really is hot, then I can feel it bad."
Without the money to make repairs, she has to find ways to live with the heat.
Cold showers can be a quick fix, as well as frequent visits to a friend's house with better air conditioning. She also avoids cooking and baking anything elaborate. Lately, it's mostly been sandwiches and the Meals on Wheels deliveries she receives.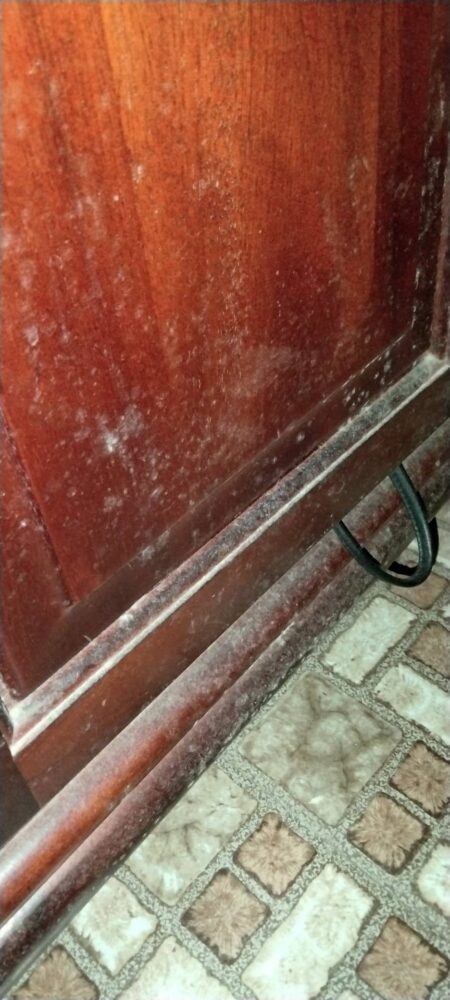 "Can you imagine we've got hundreds already and it's not even July yet or August?" Jimenez said. "It'll be crazy."
What has made this heat wave in Houston so notable is how early in the season it arrived. The National Weather Service reported that it was the longest ever stretch of consecutive days over 100 degrees in June. There is concern among some medical professionals that this is only the beginning of extreme heat this year, possibly causing a spike in overall numbers of heat illness and deaths across the metro area.
The health impacts go beyond the most extreme cases. Carol Smith, who lives in a rental in Fifth Ward, said her sleep apnea and teeth grinding get worse in the heat. She believes the mold in her house is also exacerbated by the hot air and has an effect on her breathing.
She also has window units at her home, but they don't do enough.
"It's hell," Smith said. "Basically, whatever the temperature is outside, it's the same temperature in my house. That's in winter and in the summer."
The thermometer often reads 85 degrees inside the house, she said.
"Even with the window units, I have to sit directly in front of it," Smith said. "If I'm sitting down in front of the unit, I'm cool, but if I stand up, all around me, it's hot air."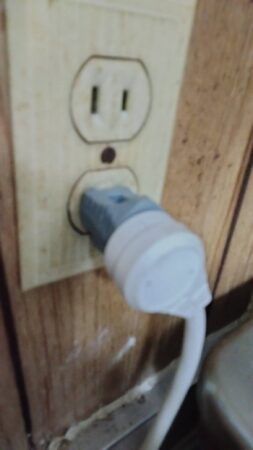 She spends around $150 a month on electricity and her home is still not cool.
A 2019 report from the Texas Energy Poverty Research Institute found that energy bills for low income Texans can eat up 6 percent to 16.5 percent of their monthly income. The energy burden was around 2 percent for Texans making more money — at least 80 percent of the local median income.
The 100 year old house Smith is renting has poor insulation, as well as cracks in the floor, walls and ceiling. Her home has outdated electrical wiring, which stops her from getting a bigger air conditioner unit. One winter, a space heater caught on fire, an experience that has made her cautious.
"It's hard to mentally cope (in the heat) like a normal person would," Smith said. "I need an AC, a fan, another little fan and then a cup of ice water just to keep me cool. Just so I can sit there and concentrate."
Gigi Collins, also a resident of Fifth Ward, has only as of late found sustainable relief from the heat at home. Her house was recently rebuilt after waiting years for Hurricane Harvey aid. A tree fell on her house during the storm and caused significant damage.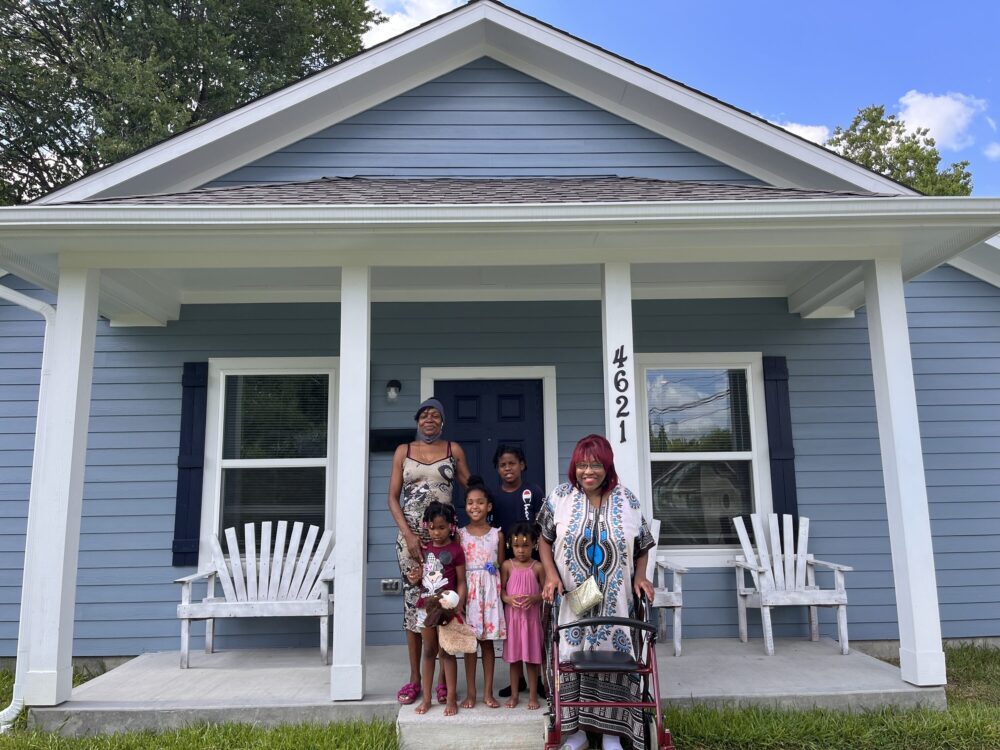 There were holes in the sheetrock, allowing hot air to invade the house. Her family would avoid staying at home during the hottest hours of the day. They would find a cool spot, such as going out to eat at a restaurant, and return in the evening.
"All of us had to sleep in the living room to keep cool, it was so hot in the rest of the house," Collins said. "Me, my mom, four grandkids and my son. Seven people in the living room."
Only after she shared her story with local media and elected officials did she finally receive hurricane relief from the General Land Office. Her new home is weatherized and has central air conditioning.
She said escaping the heat, along with the other improvements, has had a massive impact on her family's mental health and quality of life.
"I feel so comfortable," Collins said. "I feel like I don't ever want to leave this house. I want to leave it for my kids. I want to make sure they always have somewhere to stay."