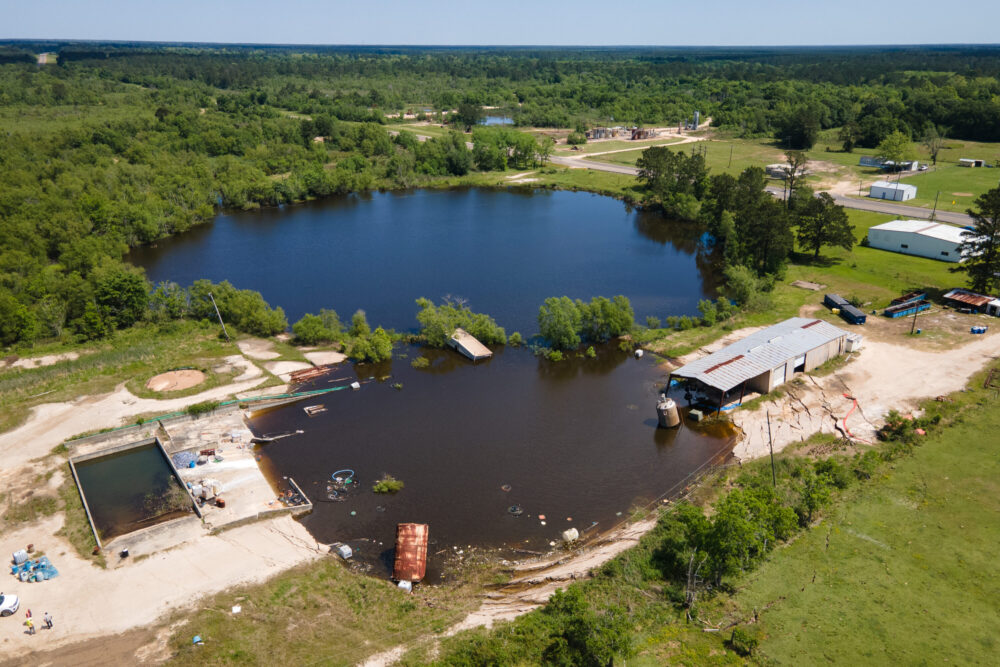 In 2008, a massive sinkhole formed in Daisetta, a small town about an hour east of Houston. Stretching 600 feet across and 75 feet deep, it's one of the largest sinkholes in the state.
After 15 years of stability, residents and researchers thought it wouldn't expand anymore. Then last month, another giant sinkhole formed next to the first one, renewing concerns and curiosity. Researchers say former oil and gas activity may be exacerbating the area's already sinkhole-prone geography.
"There's always fear right at the beginning, obviously, when the sinkhole opens up, it's not a comfortable feeling," said Tim Bartram, a Daisetta resident and the superintendent of Hull-Daisetta ISD. "You don't know where it's going to go, how it's going to move, how large it's going to get."
Bartram moved to Daisetta about five years ago, and said stories of the day the first sinkhole opened up in 2008 have become town lore.
"They said the ground makes a lot of noise," Bartram said. "It kind of sounds a bit like thunder, or concrete cracking."
The collapsed ground pulled in trucks, farm equipment, oil tanks and trees. When the first sinkhole formed there were concerns it would expand and cause damage to the highway or nearby high school.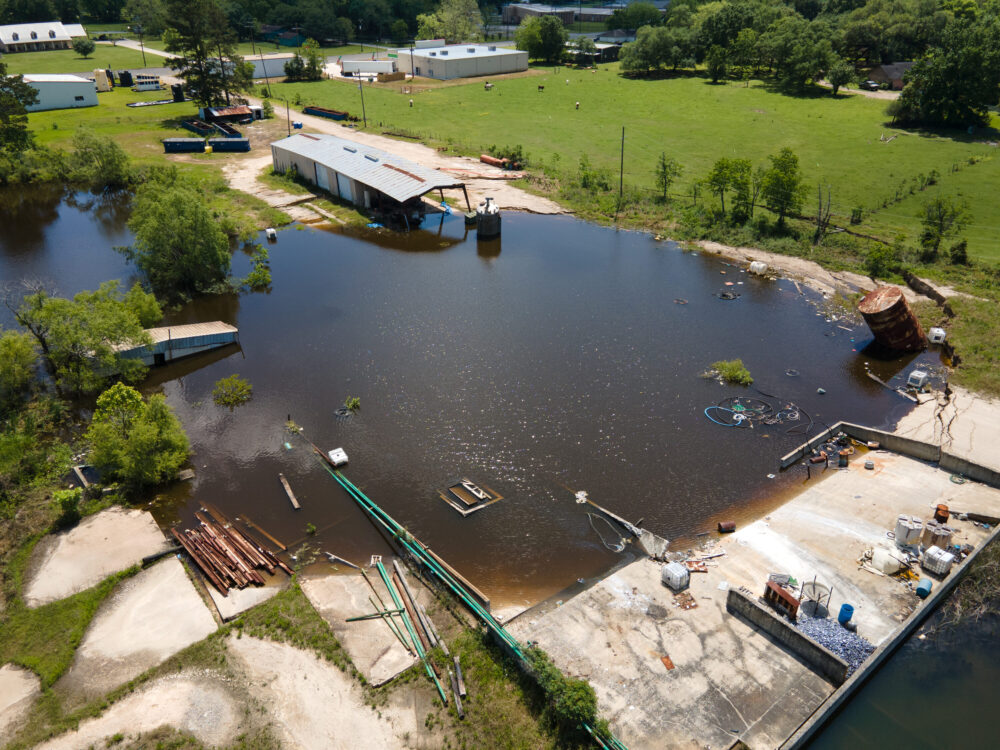 "They're one of the more terrifying things that happen," said Jeff Paine, a geologist with the state geologic survey in Texas. "You think of land surfaces as being generally stable, and you're a little bit shocked when you see the ground isn't there anymore."
Paine said sinkholes the size of the ones in Daisetta are rare. In his 40 years on the job, they stand out.
Sinkholes form when groundwater dissolves rocks in the ground creating a void.
"Think of underground caves, that sort of thing," Paine said. "At some point, the material that's on top of that cavity or cavern that develops in the ground becomes not strong enough to support the weight of the ground above it. And so all of that material that overlies the cave that developed sinks down into the void space."
Paine said in the Houston area sinkholes tend to form on salt domes since salt is soluble. Oil and gas drilling in the area may also play a role.
"The early days of the oil and gas industry in Texas were pretty wild and woolly," he said. "Drilling like that produces conduits, and if the well integrity is not properly established, you can get water migrating through and dissolving material that way."
Paine said his team plans to look more at some of the potential causes of the sinkholes by looking at locations of older oil and gas wells and historic aerial imagery of the ground.
"That might give us clues as to what caused the collapse," he said. "It's one of those things where most of the evidence of what might have caused it is now buried a few 100 feet underground."
Researchers at Southern Methodist University found that oil and gas drilling in West Texas has made a 4,000-square mile area unstable and more prone to sinkholes. It's already home to two massive sinkholes called the Wink Sinks.
In East Texas, Daisetta was a hotspot for oilfield exploration in the early 1900s.
"A boomtown is what Daisetta was at one time," said Houston area geologist Richard Howe, pointing to a map of all the old oil wells around Daisetta.
Howe said there were at least 15 wells within the circumference of the first sinkhole, which exposed old equipment when it collapsed.
"Witnesses said that there were like four or five strands of drill casing sticking up in the air like fingers up in the sky," he said. "So we think that there's a good probability that all this old historical oilfield activity has contributed to the sinkhole appearing at the surface."
Howe said plugging abandoned wells could help prevent future sinkholes from forming. But in the case of Daisetta, it's a process that's already set in motion.
"I don't know of any way to stop it," he said.
Howe has been monitoring the new sinkhole, using stakes in the ground as benchmarks to see if there are any changes in elevation. At this point, he said it seems stable.
The new sinkhole is sectioned off and a tank balances precariously on the edge. But the 2008 sinkhole has been completely overtaken by nature. It looks like a lake with tall marsh grasses and wildlife. Tim Bartram said people enjoy using it.
"People fish here all the time. There's bass, crappie, catfish – all kinds of fish in it," he said. "It's pretty usable for everybody around the community."