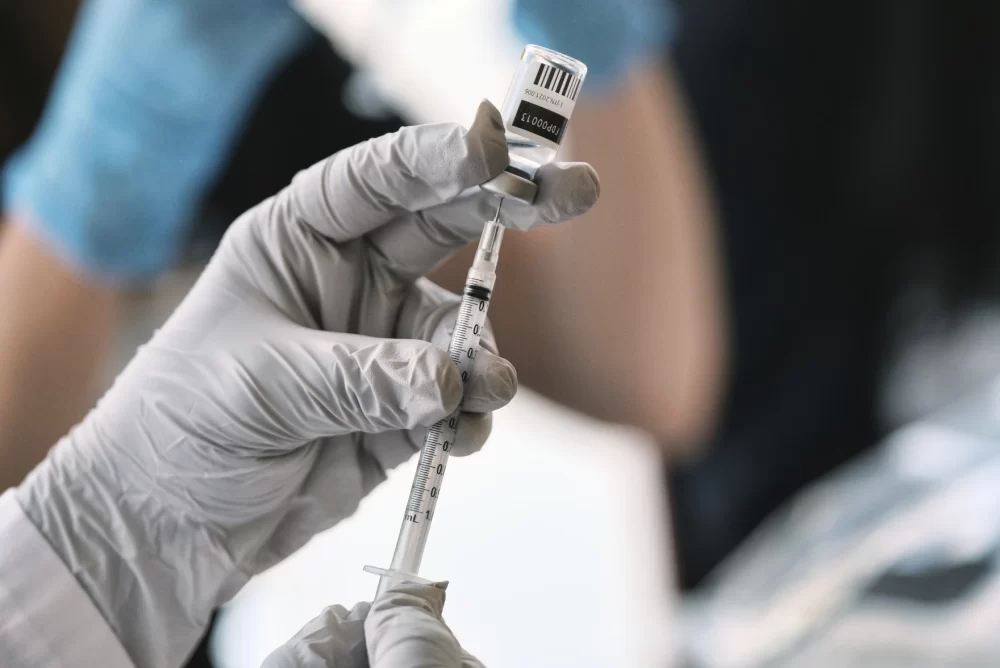 On the heels of a cluster of new mpox infections in Chicago this month, the CDC is urging at-risk populations to get fully vaccinated.
One year ago Thursday, the Centers for Disease Control released its first report about mpox, then called monkeypox. After a spike in cases last August, the rate of new infections has tapered to a near halt in Harris County. However, the 21 infections in Chicago this month suggest previously acquired immunity may be waning and a summer resurgence may be on the horizon.
Houston has not seen an increase in mpox infections in recent weeks, according to data from the Houston and Harris County health departments. In total, the city of Houston has had 727 confirmed cases of mpox as of May 15. This number has not budged since February 28. Experts say vaccination is the best course for staving off a spike.
The new report from the CDC affirms a 75% vaccine effectiveness rate for patients who receive one dose and an 86% vaccine effectiveness rate for patients who receive the full two-shot regimen, regardless of if the patient is immunocompromised or not.
"This definitely tells us that these vaccines work and that our strategy of vaccinating people and getting both doses really remains core to our efforts to prevent MPox," said Demetre Daskalakis, the deputy director of the White House's national mpox response.
However, it is unclear how long previously gained immunity lasts. The majority of those newly infected in Chicago were at least partially vaccinated against the disease.
"Right now, we don't know why people in this cluster of cases have gotten mpox after vaccination," said Daskalakis. "We don't know if immunity after vaccination decreases with time or how long the vaccine protects against mpox infection."
The CDC has not recommended mpox boosters to fortify immunity for those who are already vaccinated, though it may in the future. "We have studies that are ongoing to ask the question of the durability of the vaccine," said Daskilakis. "There is no current change in vaccine strategy. There's no indication for folks, if they've gotten two doses of the vaccine at this time, to get any additional doses."
"The exciting news is that we are on it, from the perspective of having the scientific discussion, and ready to adjust our strategy based on what the science is showing us," said Daskalakis.
At this time, the CDC recommends that members of at-risk groups, such as gay and bisexual men, get fully vaccinated if they have not yet done so.
Those interested in receiving a free mpox vaccination are encouraged to visit or contact the Houston Health Department at 832-393-4220 or Harris County Public Health's mpox hotline at 832-927-0707.