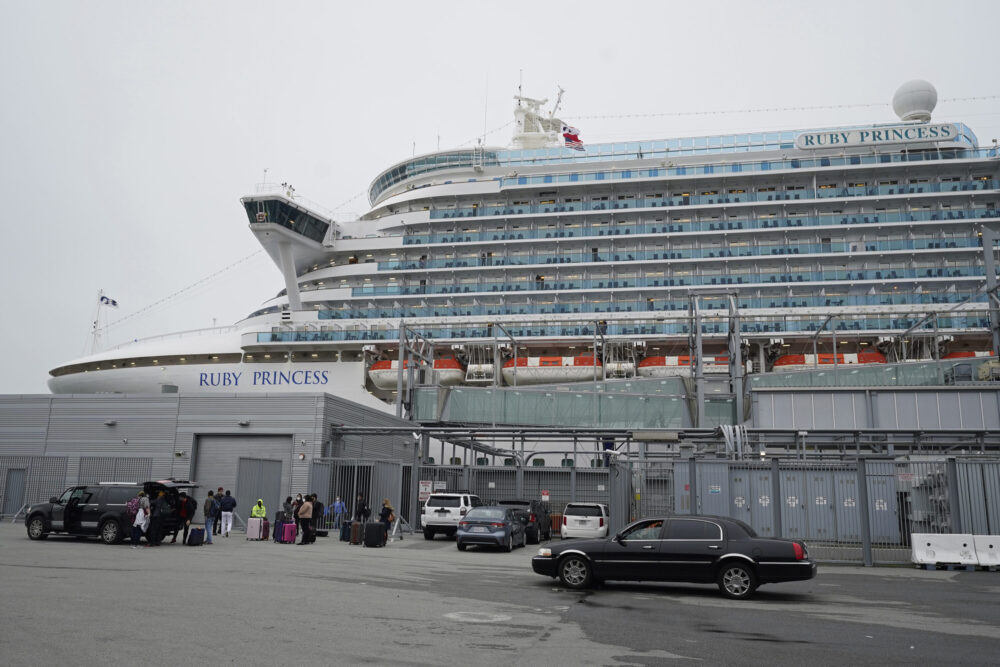 More than 300 people reported becoming ill on a Galveston-based cruise ship last week, prompting an ongoing investigation into the outbreak by the Centers for Disease Control and Prevention (CDC).
Vomiting and diarrhea were the most prominent symptoms among those who fell ill while on board Princess Cruises' Ruby Princess, which left Galveston on Feb. 26 and returned Sunday, March 5, according to the CDC. As of Wednesday, the illness had not been identified by the CDC, which said 284 of the ship's 2,881 passengers and 34 of its 1,159 crew members reported being ill during the voyage.
Briana Latter, a spokesperson for Princess Cruises, wrote in an emailed statement that there were cases of "mild gastrointestinal illness" among those on board the ship. She did not answer a question seeking to determine whether any passengers or crew members were hospitalized after disembarking – a detail that also was not addressed in an online report released by the CDC.
"The cause likely is the common but contagious virus called norovirus," Latter added.
According to the CDC website, norovirus causes vomiting, diarrhea, nausea and stomach pain and can be spread quickly and easily through person-to-person contact, consuming contaminated food or water and by touching contaminated surfaces and then putting unwashed hands in your mouth. Norovirus outbreaks occur most often between November and April, according to the CDC, which recommends that infected people stay home while they are sick and for two days after their symptoms resolve.
The Ruby Princess was disinfected before another set of passengers and crew members embarked on another cruise shortly after the infected group arrived in Galveston, with the current seven-day trip to the western Caribbean and back set to conclude this Sunday, according to Latter.
The CDC noted that the number of gastrointestinal illnesses reported on the Feb. 26-March 5 cruise reflect the total for the entire trip and did not represent the number of active, symptomatic cases when the ship returned to Galveston. Epidemiologists and environmental health officers from the CDC's Vessel Sanitation Program, which tracks viral outbreaks on cruise ships, conducted a field response in Galveston upon the ship's return.
While the Ruby Princess remained at sea, the CDC said Princess Cruises increased cleaning and disinfection procedures, notified all guests about the outbreak and collected stool samples from those who were infected so the samples could be sent to a CDC lab for testing.
Latter said Princess Cruises' sanitization program, developed in coordination with the CDC, includes disinfecting high-touch surfaces like railings, door handles and elevator buttons; encouraging passengers to use their in-cabin restrooms along with washing their hands and using hand sanitizer; and isolating ill passengers in their cabins until they no longer are contagious.
"At the first sign of an increase in the numbers of passengers reporting to the medical center with gastrointestinal illness, we immediately initiated additional enhanced sanitization procedures to interrupt the person-to-person spread of this virus," Latter said.